Alabama Death Row Inmate Released After 30 Years In Prison
Prosecutors say there is not enough evidence to conclusively prove that Anthony Ray Hinton is guilty of the two murders he was convicted of committing in 1985. He was released Friday morning.
Anthony Hinton was released on Friday morning after spending 30 years behind bars.
"I shouldn't have sat on death row 30 years," Hinton said. "All they had to do was test the gun."
"But when you think you are high and mighty and you're above the law you don't have to answer to nobody, but I've got news for you. Everybody who played a part in sending me to death row you will answer to God."
Hinton added that the years he spent behind bars were a "miscarriage " of justice for the victims families as well.
Alabama's death row inmate Anthony Ray Hinton will go free after 30 years behind bars for a crime that prosecutors now say he may not have committed.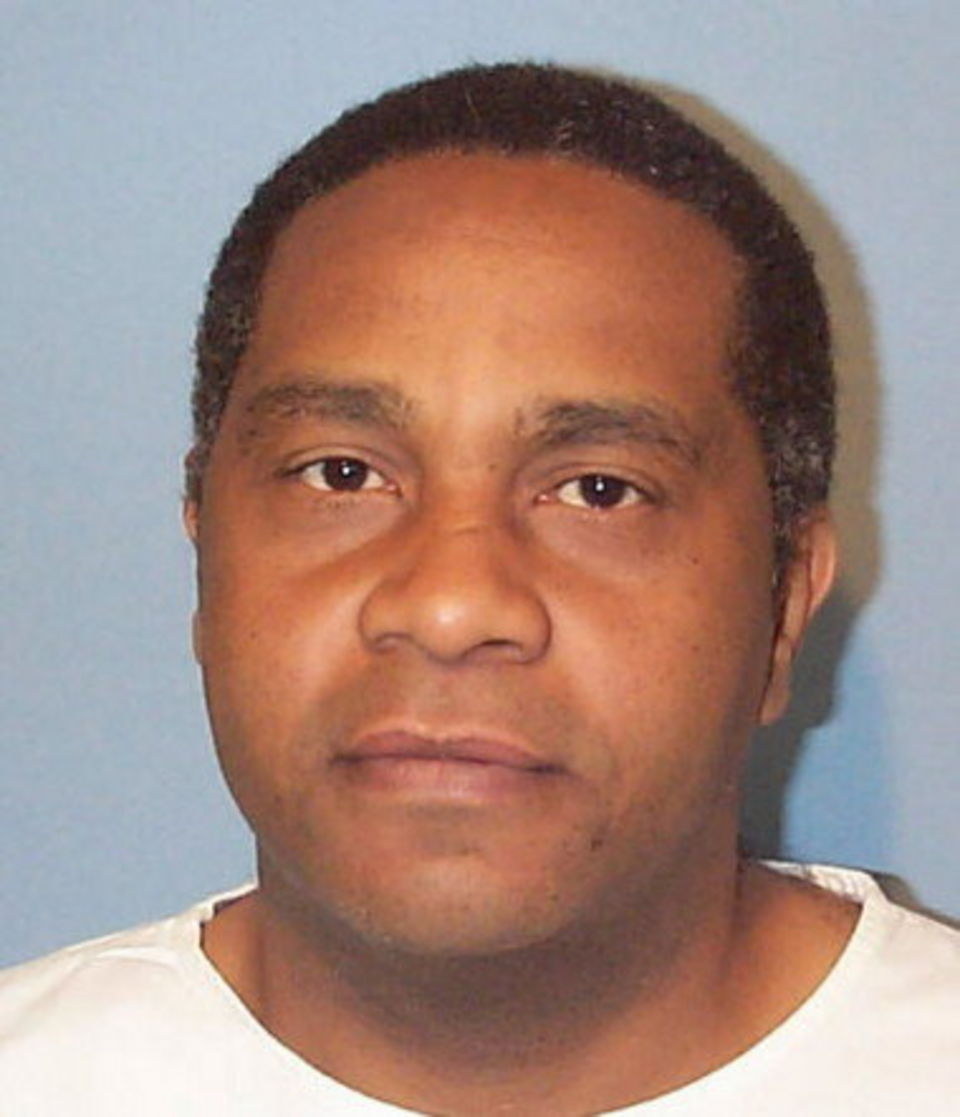 A judge on Thursday dismissed the case against Hinton, who in 1985 was convicted of two murders during separate robberies in fast food restaurants in the Birmingham, Alabama, region.
The U.S. Supreme Court sent the case back for a re-trial last year, the Associated Press reported. On Wednesday, prosecutors determined that there is no forensic evidence proving that the bullets found at the crime scene came from the gun found at Hinton's home.
The motion, filed by Chief Deputy Jefferson County District Attorney John Bowers and Assistant District Attorney Mike Anderton, states that "three experts found that they could not conclusively determine that any of the six bullets" were fired from Hinton's gun.
When Hinton was convicted, the bullets were used as key evidence. The Supreme Court ruled that Hinton's original defense was inadequate, due to a low-cost ballistics expert who was discredited during cross-examination.
"The only potential evidence that has ever been available" to link Hinton to the murders "depends on an absolute, conclusive determination that the bullets recovered from their bodies" were fired by Hinton's gun, the motion states.
On Thursday, Hinton's lead attorney, Bryan Stevenson, said that the team is "thrilled" to hear of his client's release.
"We are thrilled that Mr. Hinton will finally be released because he has unnecessarily spent years on Alabama's death row when evidence of his innocence was clearly presented," Stevenson said in a statement. "The refusal of state prosecutors to re‑examine this case despite persuasive and reliable evidence of innocence is disappointing and troubling."
"Race, poverty, inadequate legal assistance, and prosecutorial indifference to innocence conspired to create a textbook example of injustice. I can't think of a case that more urgently dramatizes the need for reform than what has happened to Anthony Ray Hinton."
Brown told Alabama.com that he has never dismissed charges against a death row inmate "in all my years of prosecution."
"There's no closure one way or the other," Bowers said. "The experts did not say it did come from the pistol or that it didn't come from the pistol."
Hinton is scheduled to be released at 9:30 a.m. Friday.
Read the motion here:
Download PDF