Blind Man Hit By Train Can Keep His Guide Dog Thanks To The Internet Donating Thousands
After hearing about the miraculous story, one man from Indiana has raised thousands of dollars to help Cecil Williams keep his guide dog Orlando.
Updated - Dec. 18, 5:20 p.m. ET: Cecil Williams and his dog Orlando will be able to stay together!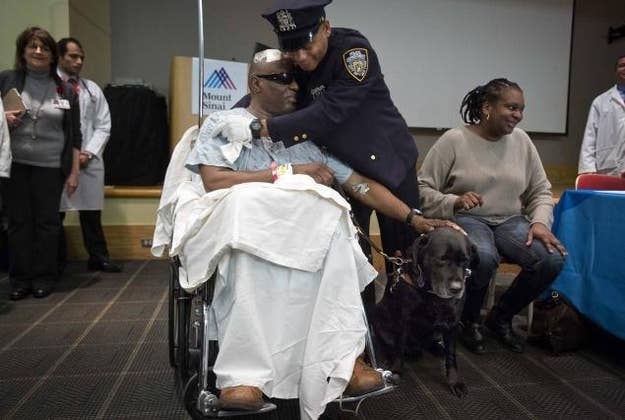 On Tuesday, 61-year-old blind man Cecil Williams and his guide dog, Orlando, were hit by a subway car in New York City. Williams lost consciousness and fell onto the tracks. Both miraculously survived without serious injury, the Associated Press reports.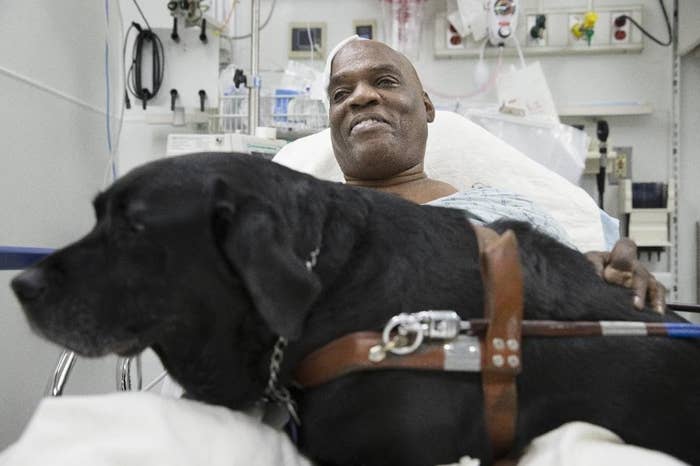 Orlando, a black Labrador, tried to stop Williams from going over the edge. Witnesses say he was barking frantically. "He tried to hold me up," Williams said.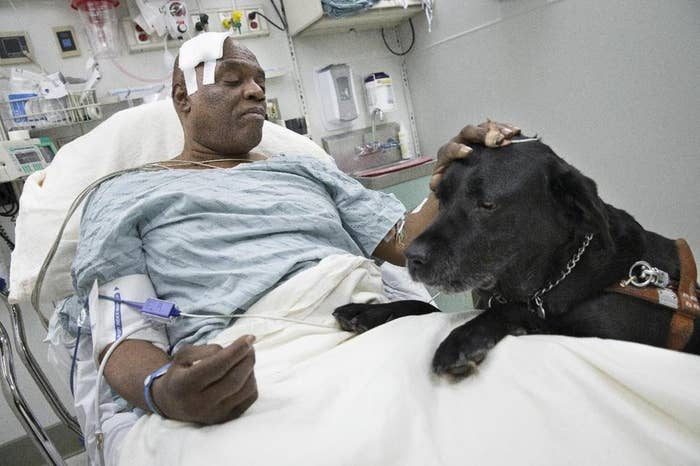 Even though Williams and Orlando have been a team for years, the dog is turning 11 soon and he'll need to retire. Since his health insurance will no longer cover the cost, Williams will need to find Orlando a new home.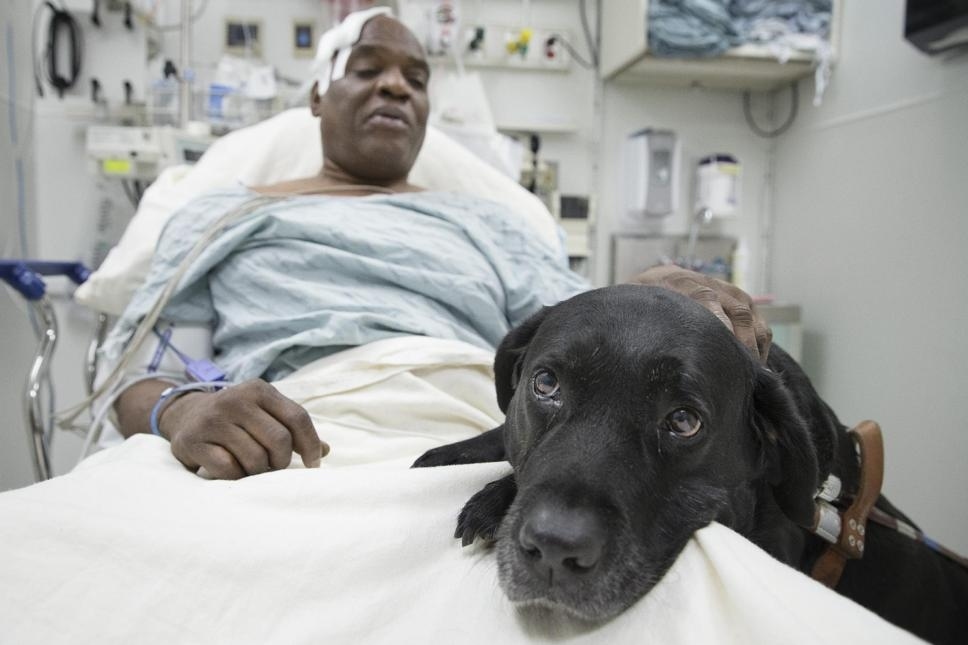 "He gets me around and saves my life on a daily basis," Williams said. "If I had the money, I would definitely keep him."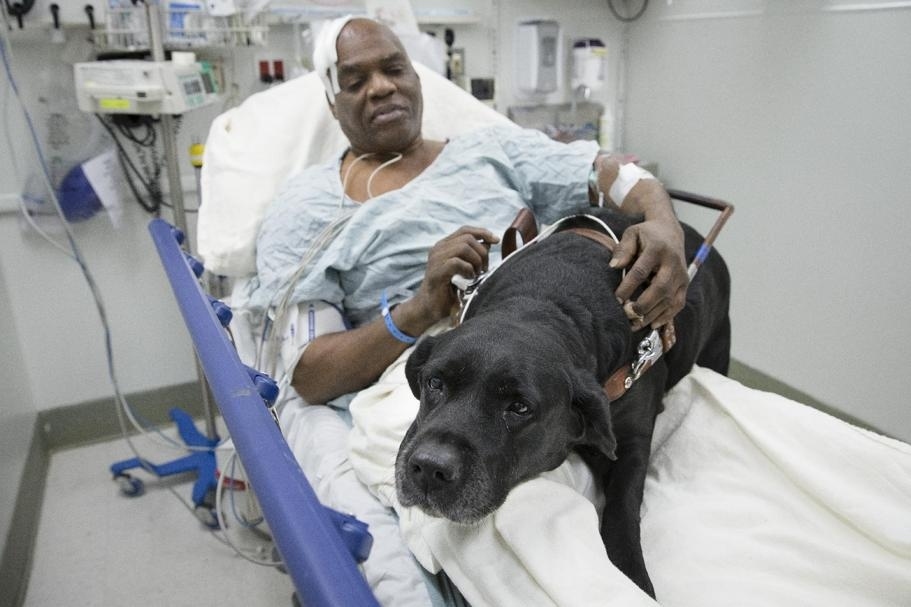 One man was so touched by the story, however, that he decided to do something about it. Grant Kirsh, a third-year Law student from Indiana, began an Indiegogo campaign last night to raise enough money for Williams to keep Orlando as a guide dog.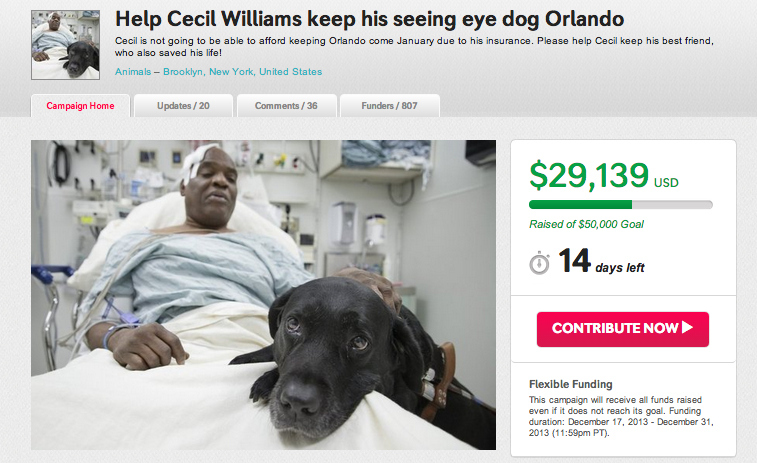 He's raised nearly $30,000 as of 12:15 p.m.
On the phone with BuzzFeed, Kirsh said that the story spoke to him mostly because he "really loves dogs."
Kirsch heard about Williams and Orlando last night while watching NBC Nightly News and took a break from studying for his finals to set up the campaign.
"I would hate to lose my dog," he said. "In this case, it will be especially traumatic for this man to lose his dog because he's blind, and he can't afford him."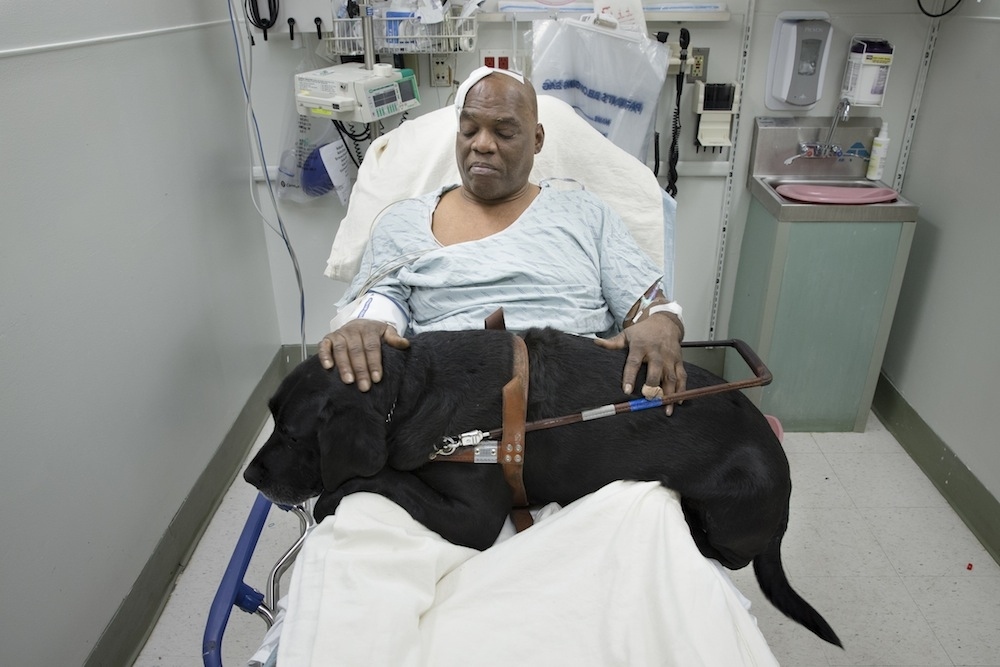 With the rise of crowdsourcing sites and social media, fundraising hoaxes are predictably common.
The FBI arrested a New York City woman last year for allegedly collecting donations for a child killed in the Newtown school massacre who never existed.
Another woman raised over $10,000 for cancer treatment, but the money actually fed a drug problem.
Kirsh says his campaign is different.
"I don't know how people like that live with themselves," he says.
He has not yet been able to reach Williams at the hospital, but he said that no matter what, the money will go to Williams.
"There are a lot of people calling in the hospital trying to help him. I think the hospital's PR department is having a hard time differentiating me from the crowd," says Kirsh. "I'll go to New York if that's what it takes, but this has enough steam behind it that I know it can all get to him."
Among the others working to help Williams include Mark Jacobs, who has raised over $25,000 so far through a GoFundMe site.
The organization that trained Orlando, Guiding Eyes for the Blind, made a statement about the situation on their Facebook page and posted this photo.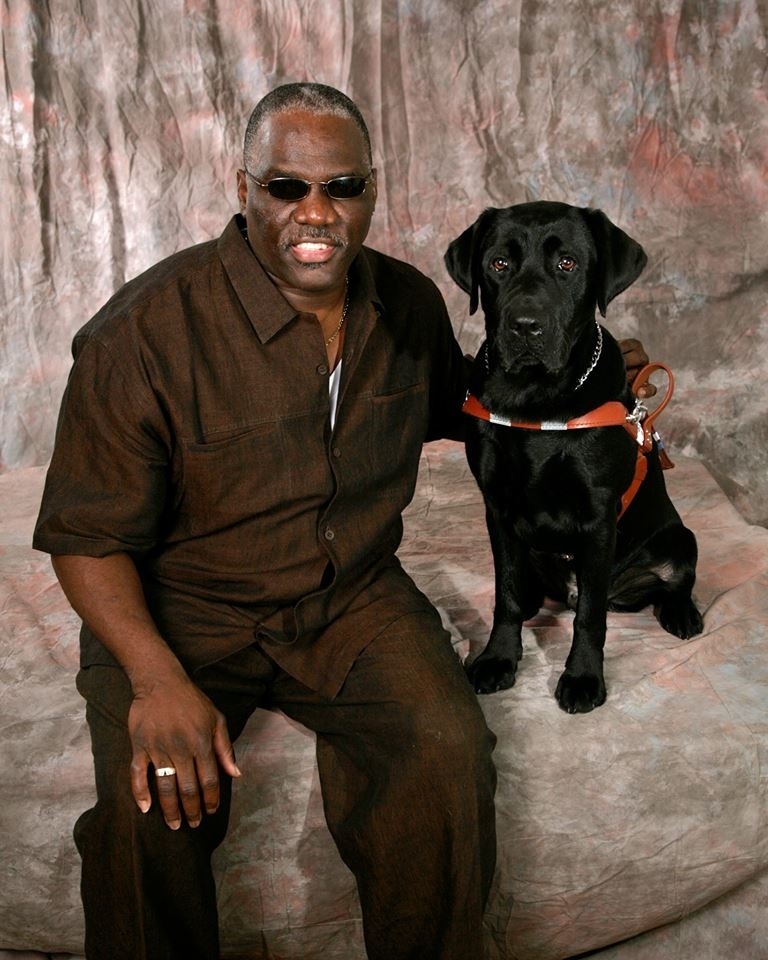 It said:
Our immediate concern is for the safety and well-being of the team – Cecil and Guiding Eyes Orlando. We have offered our continued support and look forward to working with him as he retires Orlando and begins to work with his new Guiding Eyes dog. We recognize everyone's concern about Orlando's future: whether he stays with Cecil or goes back to the loving home of his puppy raiser, please know he will be honored like the hero he is.
Williams is incredibly grateful for everybody who donated, and also that he survived the accident.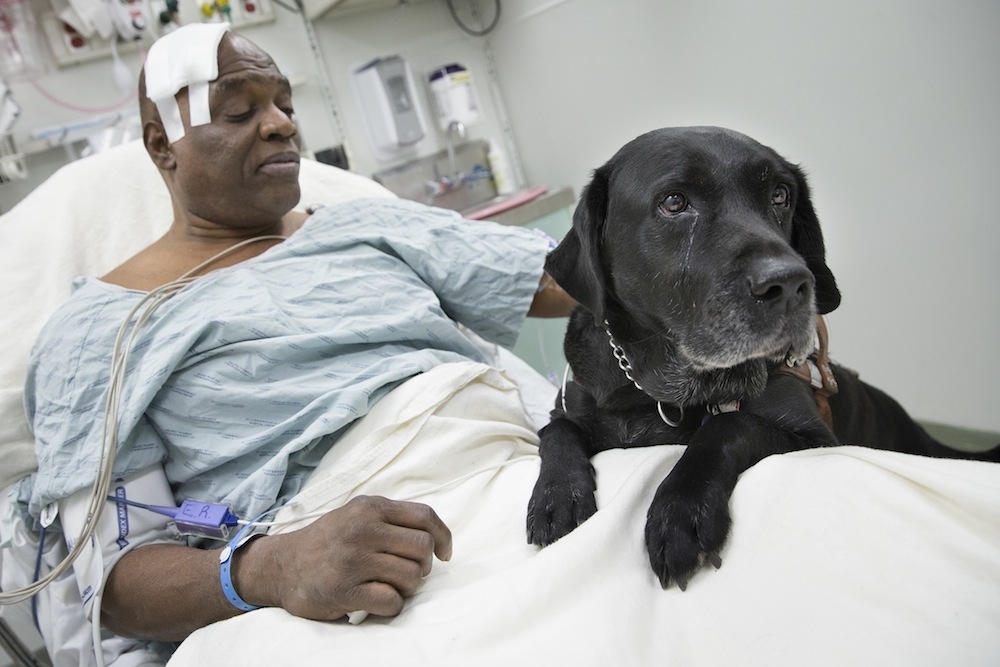 "I'm feeling amazed," Williams said. "I feel that God, the powers that be, have something in store from me. They didn't take me away this time. I'm here for a reason."