Afghanistan Car Bomb Kills At Least 89 Civilians In The Bloodiest Insurgent Attack In Years
A suicide attacker detonated a car packed with explosives in a crowded Afghanistan bazaar on Tuesday. It was the bloodiest attack on civilians since 2008.
A suicide bomber killed 89 people and injured 42 after he detonated a car filled with explosives in a crowded bazaar in eastern Afghanistan.
It was the bloodiest insurgent attack on civilians since at least 2008, The Guardian reports.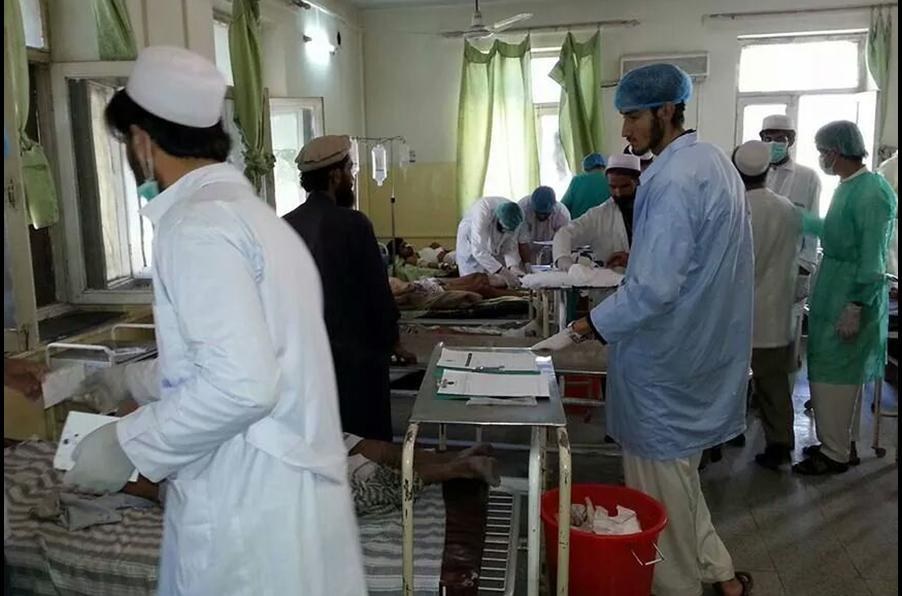 The attack took place in the Urgun district in Paktika.
"It was a very brutal suicide attack against poor civilians, said Mohammad Reza Kharoti, the administrative chief of the Urgun district. "There was no military base nearby."
The deputy provincial police chief Nasar Ahmad told The Guardian that all of the victims except for two were civilians.
"A man in a Toyota SUV was identified by police as a potential attacker, but when they ordered him to stop for checks, he set off the bomb," Ahmad said.
The blast was so strong it took down roofs of stores lining the road, destroyed dozens of cars, and trapped many in rubble.
The army has sent two helicopters as well as ambulances and several hundred soldiers to the Urgun district to help rescue and evacuate victims.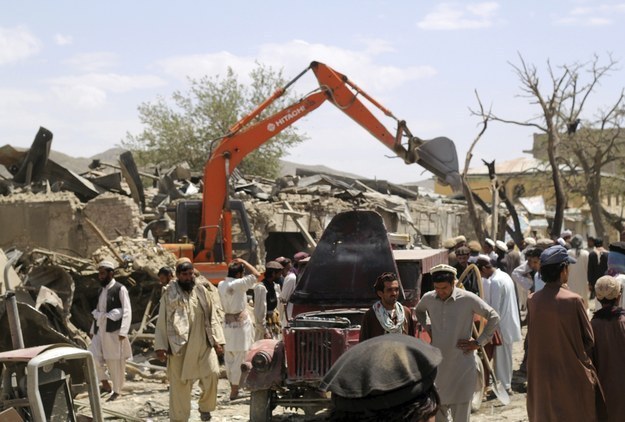 The Taliban denies responsibility for the attack.
No one immediately claimed responsibility for the attack. The Taliban sent a statement to media denying they carried out the bombing, and a spokesman for the terrorist group, Zabihullah Mujahid, said that they "strongly condemn attacks on local people."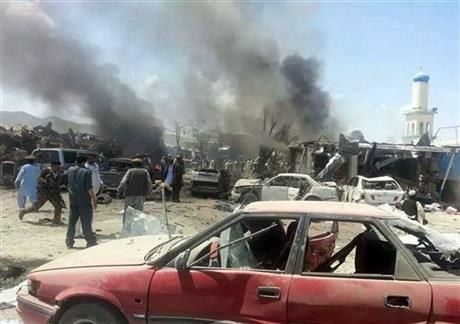 However, the Taliban did claim responsibility for an attack in Afghanistan just hours before the Paktika bombing.
Earlier on Tuesday, a roadside bomb in eastern Kabul blew up a minivan carrying seven government employees and killing two.
The bomb exploded as the car was taking the presidential palace staffers to work, said Gul Agha Hashimi, the chief of criminal investigations with the Kabul police. The Taliban claimed responsibility for that bombing in a public statement.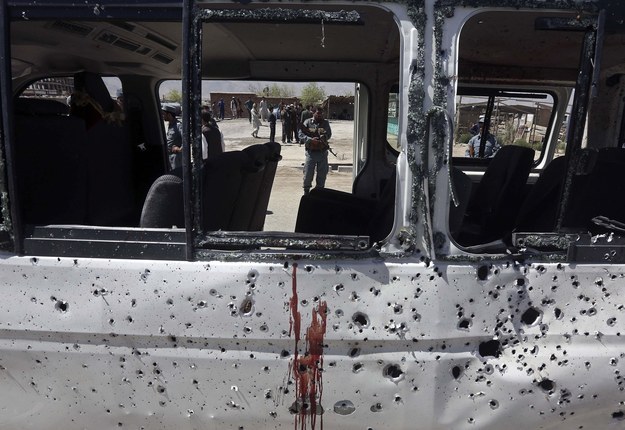 The Paktika bombing was the first serious attack since U.S. Secretary of State John Kerry traveled to Afghanistan this weekend to help the country's two presidential candidates broker a deal to avoid a possible rift in the country's democracy.