This Chapel Has Become A Makeshift Hospital For Newborn Babies In The Philippines
In Tacloban, Philippines, the city hit hardest by Typhoon Haiyan, a chapel now acts as a neonatal intensive care unit, the Associated Press reports.
In Tacloban, Philippines, a chapel has become a makeshift intensive care unit for the babies who have been born in the aftermath of Typhoon Haiyan.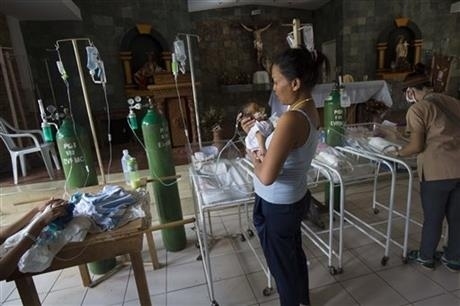 The bottom floor of the two-story Eastern Visayas Regional Medical Center was flooded during the storm, and the intensive care unit for newborns was destroyed.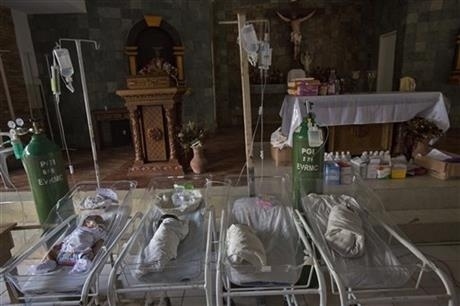 Doctors and staff took 20 babies from the unit to a small chapel for safety, placing some of them on the tiny church alter.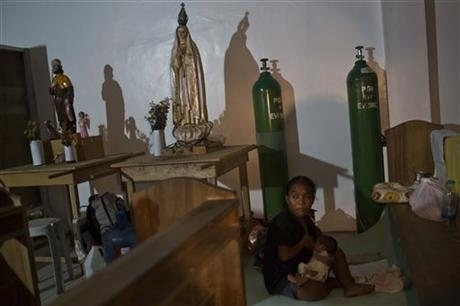 There is still no electricity in the city, and the chapel is lacking many other basic needs.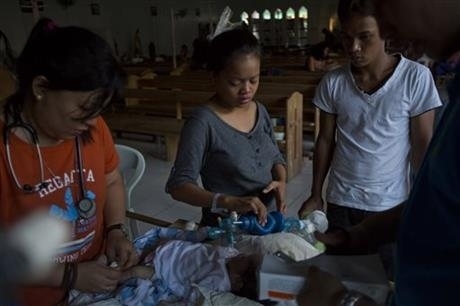 Environmental and humanitarian disasters tend to put women and girls at higher risk of violence, displacement, and sickness.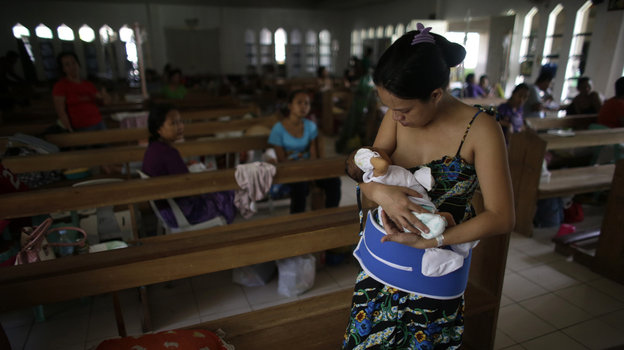 One set of parents takes turns pushing oxygen into the lungs of their days-old baby with a hand-held pump.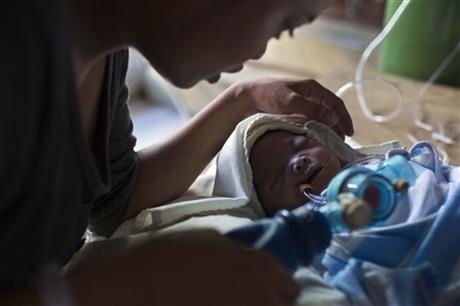 Others rest on wooden pews with their infants.
This is Althea Mustacisa, who was born three days ago, according to AP photographer David Guttenfelder. She is unable to breathe on her own.