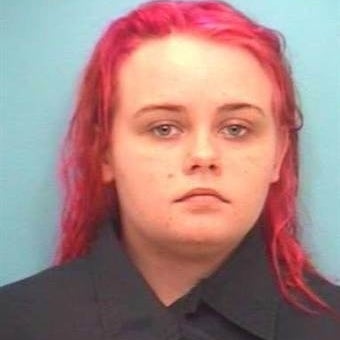 A 19-year-old babysitter was arrested Tuesday night in Vidor, Texas, and charged for the death of a 5-year-old boy who accidentally shot and killed himself with her gun, NBC News reports.
Melissa Ann Ringhardt has lived with the Read family for several months, looking after 5-year-old John and his 6-month old sibling. On Tuesday, she allegedly left her .40-caliber handgun on a coffee table and went into her bedroom to take a nap.
When she woke up, Ringhardt searched for John, eventually discovering him dead in the living room. The 6-month-old was unharmed. Because the house did not have a phone, she carried both children to their grandparents' house, where she called 911.
Ringhardt told investigators that she carried the gun because she was afraid of being in the house alone.
"People have the right to bear arms, and with that comes great responsibility," the Orange County Sheriff's Chief Deputy Clint Hodgkinson said. "If someone, somehow, puts a firearm in a place where a child is able to get that weapon, you've committed an offense."
Ringhardt is being held in the Orange County Jail on a felony charge of abandoning or endangering a child, the county sheriff's office said. If convicted, she faces a sentence of six months to two years.
On Wednesday, Ringhardt's bond was set at $250,000.