A 26-Year-Old Iranian Woman Was Hanged For Killing Her Alleged Rapist
International human rights organizations had been pleading with Iran to stop the execution. "We are devastated that Reyhaneh was denied justice," Amnesty International told BuzzFeed News.
Iran executed a 26-year-old woman in a Tehran prison on Saturday after she was convicted of murdering a man who was allegedly trying to rape her.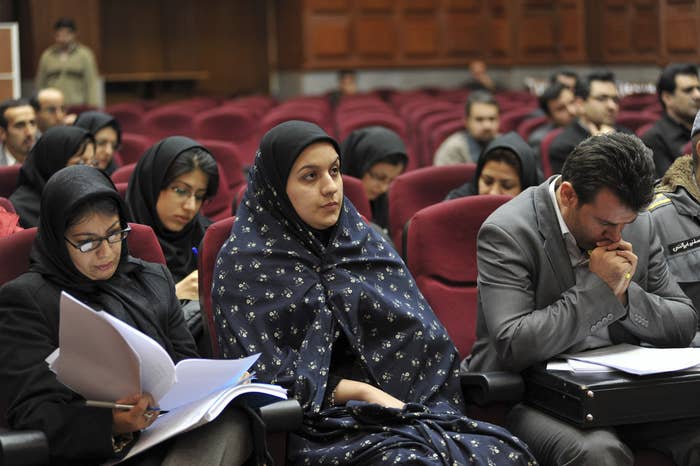 The woman, Reyhaneh Jabbari, admitted to killing Dr. Morteza Abdolali Sarbandi, 47, during her 2009 trial, but said she had done so out of self-defense.
Sarbandi was a physician and a former employee of the Ministry of Intelligence. He first met Jabbari, then 19, in Tehran in 2007, and heard her saying she worked as an interior designer, the New York Times reported. He then set up a time to work with her to "to assess a possible renovation."
Jabbari said that she killed Sarbandi out of self defense after he tried to rape her. The day of the incident, Jabbari was carrying a knife. During the trial, she said she had bought it several days earlier for protection. The Times reported that a police interrogator told officials that Jabbari stabbed Sarbandi in his back while he was praying, and that Sarbandi died after collapsing while running down a staircase. Jabbari was indicted for the attack and then convicted of premeditated murder and sentenced to death by hanging.
The United Nations office for human rights argued that there is evidence showing Jabbari's conviction relied on a forced confession in which the witness was coerced and threatened with torture.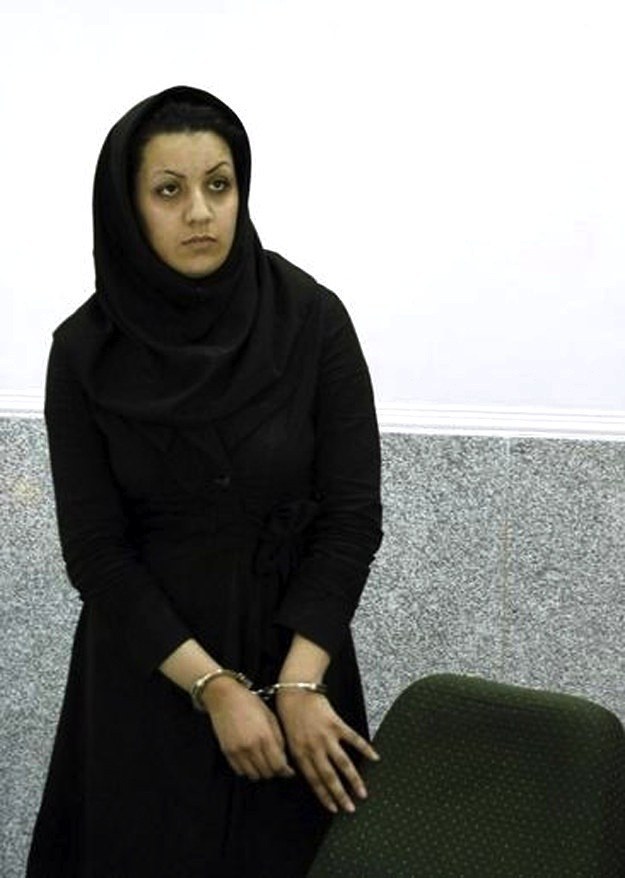 Jabbari's death sentence was a big cause of controversy.
Amnesty International and a number of other human rights organizations in the West saw the case as an example of gender inequality and judiciary corruption in Iran, arguing that Jabbari was not guilty of murder.
"We are devastated that Reyhaneh was denied justice and are deeply saddened that a family has lost their daughter today," Sunjeev Bery, the Middle East and North Africa Advocacy Director for Amnesty International told BuzzFeed News in an email. "The death penalty is a horrific form of punishment that should never be used in Iran, or anywhere else."
In a statement prior to the hanging that was emailed to BuzzFeed News, Amnesty International called the conviction "a deeply flawed investigation and trial is an affront to justice."
The trial was also controversial within Iran. President Hassan Rouhani tried to repeal Jabbari's death sentence, and earlier this month ago the justice minister, Mostafa Pourmohammadi, said that he was making attempts to revoke the sentence and that he could see a "good ending" for the case. In the Iranian Constitution, however, the justice minister has no power over the judiciary system.
Sarbandi's family could have also saved Jabbari by accepting "blood money," or money paid to them by her family, but chose not to do so. Iranian media reported that the victim's family wanted to hold up the Islamic principle of "an eye for an eye" since Jabbari had publicly accused Sarbandi of being a rapist, the Associated Press reported.
Iran has the second highest number of executions worldwide, ranked only after China, with over 600 people sentenced to death in 2013.