Father Says "Send An Ambulance" In 911 Call After Beating Son's Alleged Rapist
"I got him in a bloody puddle for you, officer," the father says in newly released audio of the 911 call.
Last week, a father in Daytona Beach, Fla., allegedly walked in on his 18-year-old babysitter, Raymond Frolander, with his pants around his ankles, sexually assaulting his 11-year-old son.
The father, who has remained anonymous, didn't pause to ask any questions or call the police. Instead, he beat the attacker until his was "laying in a bloody puddle."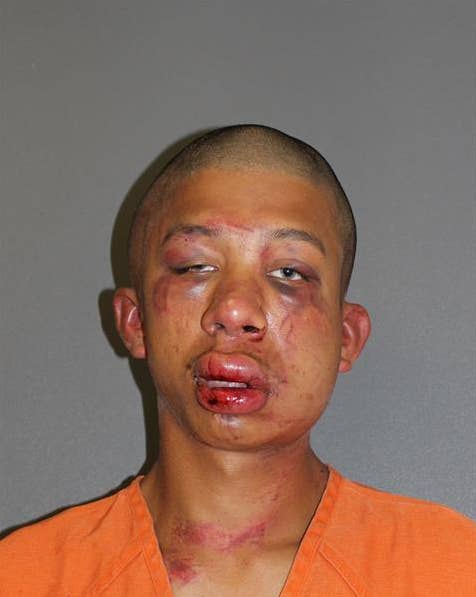 According to the affidavit, the 11-year-old victim told authorities that Frolander performed oral sex on him and told the victim to fondle him.
The boy also reportedly told authorities that Frolander began abusing him a few years ago, when he was around 8 years old.
Frolander was arrested and charged with sexual battery on a person less than 12 years old, according to the police report. When questioned by the police, Frolander admitted, "I'm guilty."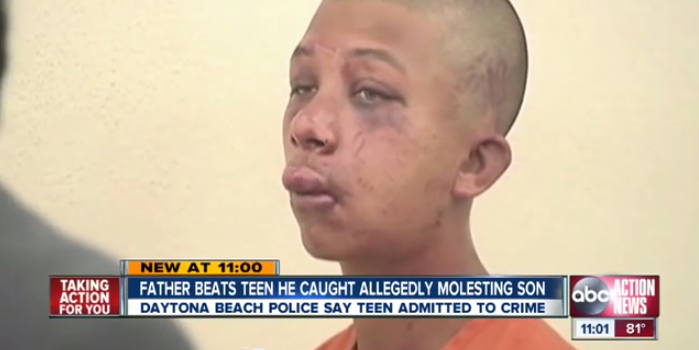 In his 911 call to the Volusia County emergency dispatch, the father calmly admits to beating up Frolander and tells the dispatcher that he got him "nice and knocked out on the floor for you," in a "bloody puddle."
CNN reports that the father said that Frolander was breathing, but not speaking.
He told the dispatcher:
Man: I just walked in on a grown man molesting… And I got him in a bloody puddle for you, officer.

Dispatcher: Did you use any weapons?

Man: My foot and my fist. I didn't proceed to ask him any questions, sir. He is nice and knocked out on the floor for you. I drug him out to the living room. He stood up and his pants were around his ankles and nothing else needed to be said. I did whatever I got a right to do except I didn't kill him. Send an ambulance. He is going to need one.
At times, the dad is heard on the phone talking to the suspect. At one point he says, "You are damn lucky, boy, that I love my God."
The father told the police that Frolander was close to the family and was watching his son while he was out. "I loved him until 15 minutes ago," he said.
Daytona Police Chief Michael Chitwood said the man was just a "dad acting like a dad" and that he has no intention of charging him.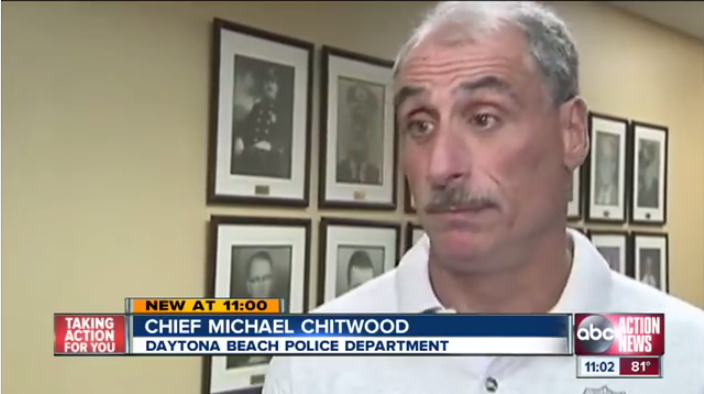 "I don't see anything we should charge the dad with," said Chitwood. Continuing:
You have an 18-year-old who has clearly picked his target, groomed his target and had sex with the victim multiple times. When the victim sat on the 18-year-old's lap, he knew what was next. The young man was in fear that if he didn't comply, he would get hurt.
Chitwood also told CBS: "As a father I understand what he was doing. He had the right to protect his child."
So far, the father is not facing any charges.
Listen to the 911 call here: