2014 Was The Deadliest Year On Record For Civilians In Afghanistan
Civilian deaths and injuries in Afghanistan hit a grim milestone last year. Children were hit hardest, with over 2,000 causalities.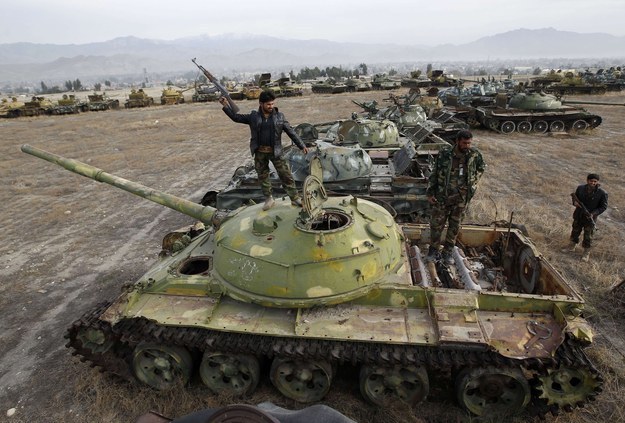 Civilian causalities in Afghanistan topped 10,000 in 2014, making it the deadliest year on record since the United Nations started tracking Afghan civilian injuries in 2009, the UN reported in a statement on Wednesday.
According to an annual report from the UN, there were 3,699 kills and at least 6,849 reported injuries of Afghan civilians last year. These numbers represent a 22% increase from causalities in 2013. When it comes to children, there was a 40% increase in causalities: 714 Afghan children were killed, and 1,760 wounded. Women were also hit hard, with 298 deaths and 611 injuries.
More Afghans died in ground engagement than from improvised explosive devices (IEDs) for the first time on record since the war in Afghanistan began, and ground operation deaths rose 54% since 2014.
"Parties to the conflict are increasingly using mortars, rockets and grenades, sometimes indiscriminately, in civilian areas," the report said.
The UN Secretary-General's Special Representative for Afghanistan and head of UNAMA, Nicholas Haysom, presented the report in Kabul on Wednesday, saying the "rising civilian deaths and injuries in 2014 attests to a failure to fulfill commitments to protect Afghan civilians from harm."
"Parties to the conflict should understand the impact of their actions and take responsibility for them, uphold the values they claim to defend, and make protecting civilians their first priority. We need to see concrete steps and a real drop in civilian casualties in 2015," Haysom said.
NATO has ended its combat mission in the region, and in December, President Obama announced that the combat mission in Afghanistan was ending in the "the longest war in American history." Obama claimed that the war was coming to a responsible conclusion," but that Afghanistan remained "a dangerous place."
The UN has called on the Government of Afghanistan to stop firing rockets and grenades into civilian areas and increase efforts to protect civilians.
Since 2009, the war in Afghanistan has caused 47,745 civilian casualties. Approximately 17,774 Afghan civilians have been killed and 29,971 injured.