2,000 Migrating Geese Fall To The Ground Dead In Idaho
The snow-geese are suspected to have died from avian cholera. The disease comes on quickly and can kill birds in midflight.
Approximately 2,000 snow geese were found dead in Idaho over the weekend, the state's Department of Fish and Game reported on Monday.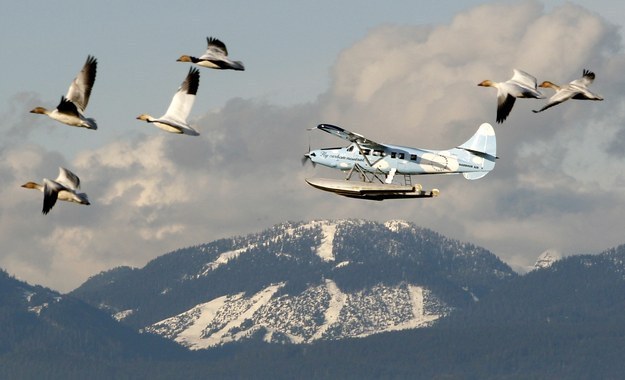 Fish and game officials suspect the birds contracted avian cholera while returning from their migration in the southwestern United States and Mexico.
The birds were headed back to their nesting grounds in Northern Alaska when they died.
"Basically, they just fell out of the sky," said agency spokesman Gregg Losinski.
The disease, caused by a bacteria, comes on quickly and can kill birds in midflight.
The bird carcasses were sent to the Idaho Wildlife Laboratory to confirm the cause of death, but the initial assessment indicated the birds died of avian cholera. It's unclear were they picked up the bacteria that causes the disease.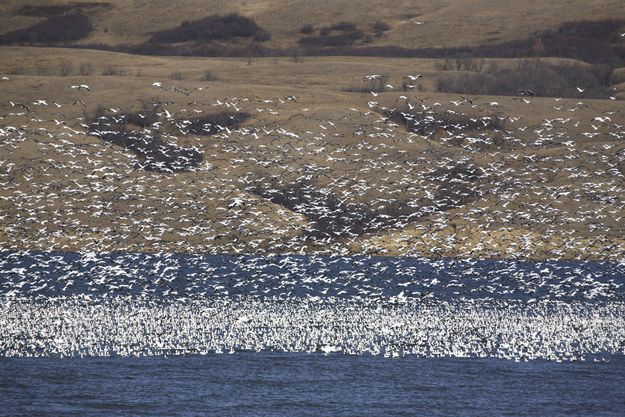 According to the United States Geographical Survey's health laboratory, humans are not at high risk of contracting the disease from birds, but there is an immediate threat to nearby wildlife.
Losinksi said about 20 bald eagles were spotted near the grounds where the infected geese carcasses were found, putting them at potential risk for exposure.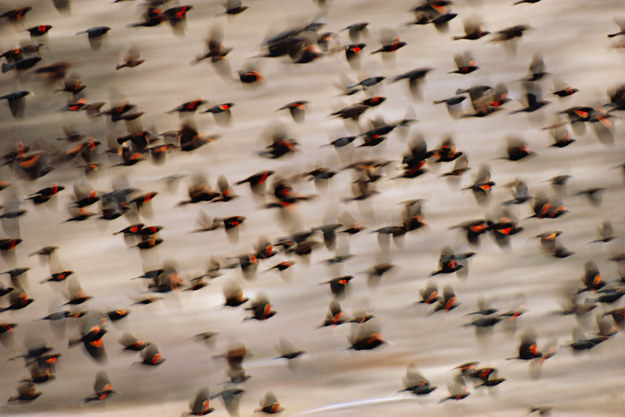 Outbreaks of avian cholera have occurred sporadically in the region over the past few decades, according to Steve Schmidt, supervisor for the Upper Snake Region in Idaho.
"The important thing is to quickly collect as many of the carcasses as possible, to prevent other birds from feeding on the infected birds," he said in a statement.
In 2011, for example, more than 1,000 red-winged blackbirds fell from the sky in Arkansas, and dead birds were discovered in California, Illinois, Italy, and elsewhere worldwide.