19 Reported Dead, 150 Injured In Moscow Train Derailment
A rush-hour subway train derailed in Moscow on Tuesday, health officials said. Warning: Some graphic images.
At least 19 people were killed and about 150 injured after a rush-hour subway train derailed in Moscow on Tuesday, the Associated Press reported.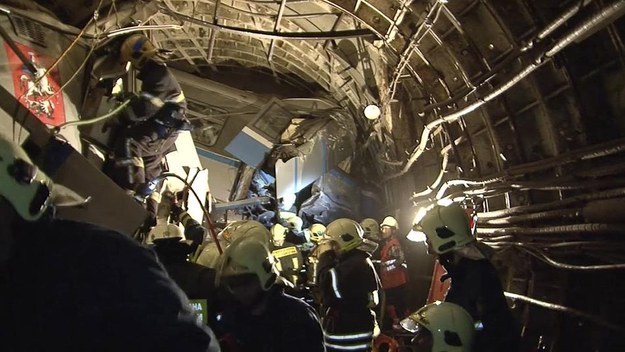 At least 50 of those injured are in grave condition, health officials told the AP.
Over 1,100 people were evacuated from the train, which was stuck between two stations, in a seven-hour rescue mission.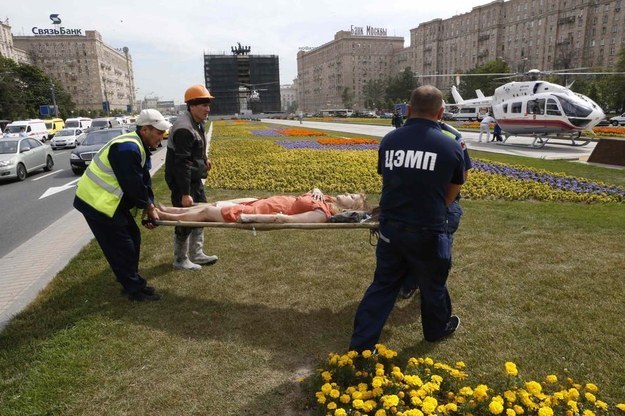 The train derailed at Park Pobedy, which — at 275 feet below the ground — is Moscow's deepest train stop. This made the recovery especially challenging for the rescue workers.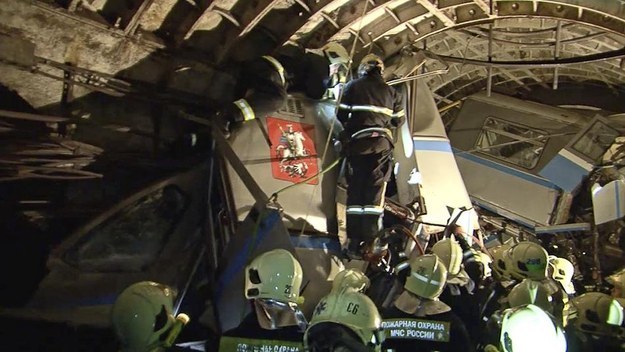 By late Tuesday afternoon, rescuers had recovered seven bodies and were working to recover 12 more that were trapped in two collapsed train cars, said Alexander Gavrilov, deputy chief of Moscow's emergency services.
One woman who was taken from the scene died shortly after at a Moscow hospital.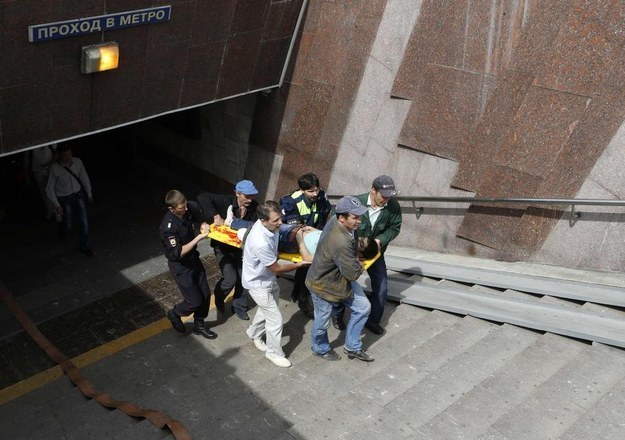 It is still unclear what caused the train to derail.
According to a Vladimir Markin, a spokesman for Russia's top investigative body, there may have been a fault in one of the cars. He said that earlier reports that a power surge triggered an alarm that caused the train to stop suddenly were incorrect.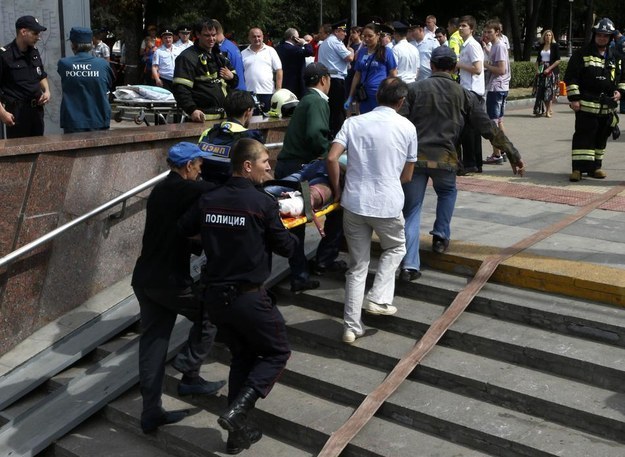 Scores of injured people were carried out of the metro station on stretchers.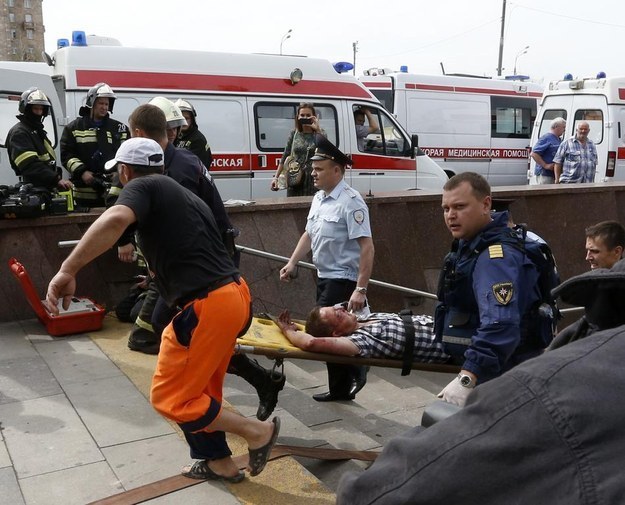 One survivor of the accident told Rossiya 24 television outside the metro station that he felt "a jolt" before the train suddenly stopped.
"There was smoke and we were trapped inside," he said. "It's a miracle we got out. I thought it was the end."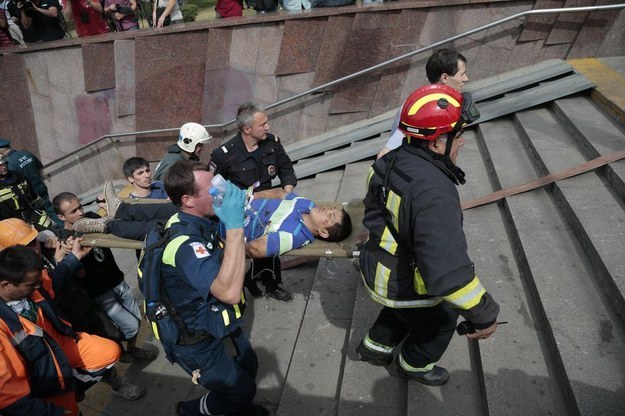 Images on Instagram and Twitter also appeared to show surviving passengers walking along the tracks inside the subway tunnel.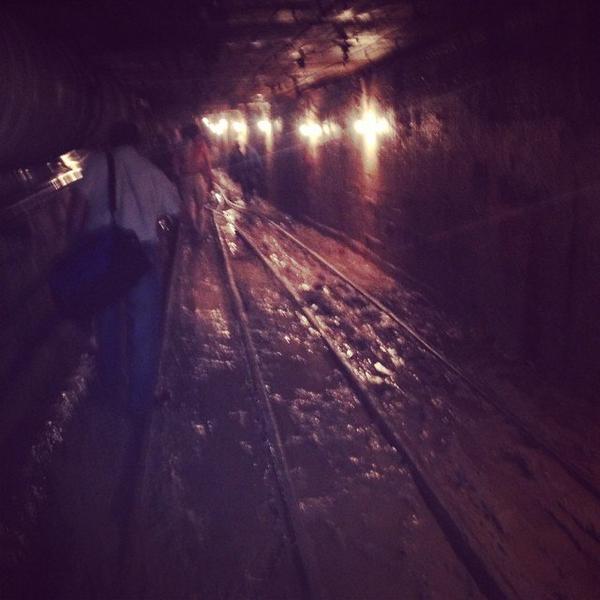 While technical errors are a frequent problem in the Moscow Metro, there has not been a deadly accident in decades.
There have been 13 emergency incidents on Moscow's metro system so far this year but no one was injured in the earlier incidents, according to ITAR-TASS.