13 Heartwarming Pictures Of Syrian Children Learning Taekwondo
Korean trainers are teaching taekwondo to children at Zaatari refugee camp near Mafraw, Jordan. "Taekwondo is amazing," says one kid.
Children at the world's second largest refugee camp in Jordan are learning taekwondo. Their trainers say it inspires discipline and self-respect in those traumatized by war in their home country.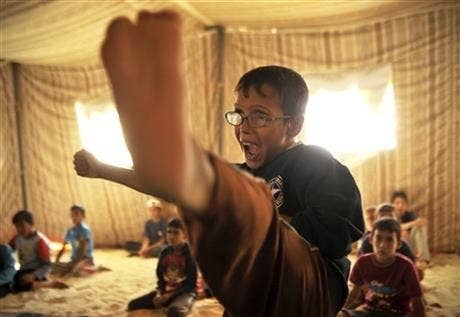 Charles Lee, a Korean taekwondo master, founded the program last month with the aid of U.N. relief agencies.
"I have seen a lot of anger inside the hearts of the kids here," said Lee, "I want them to be peaceful and to help their neighbors."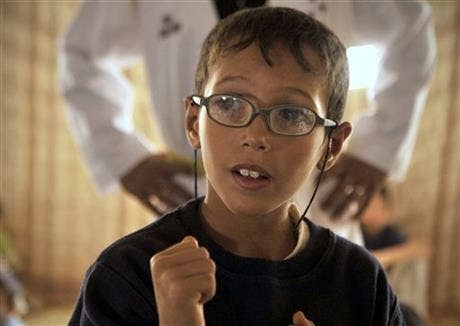 One million Syrian refugees are now children. Only about a sixth of the 65,000 children at the Zaatari refugee camp attend the U.N.-run schools.
The children "no longer have any system in their life," said Mohamed Rashid, one of the Syrian taekwondo coaches.
The most popular game is "throwing stones at each other" to imitate the rebels fighting Assad's troops.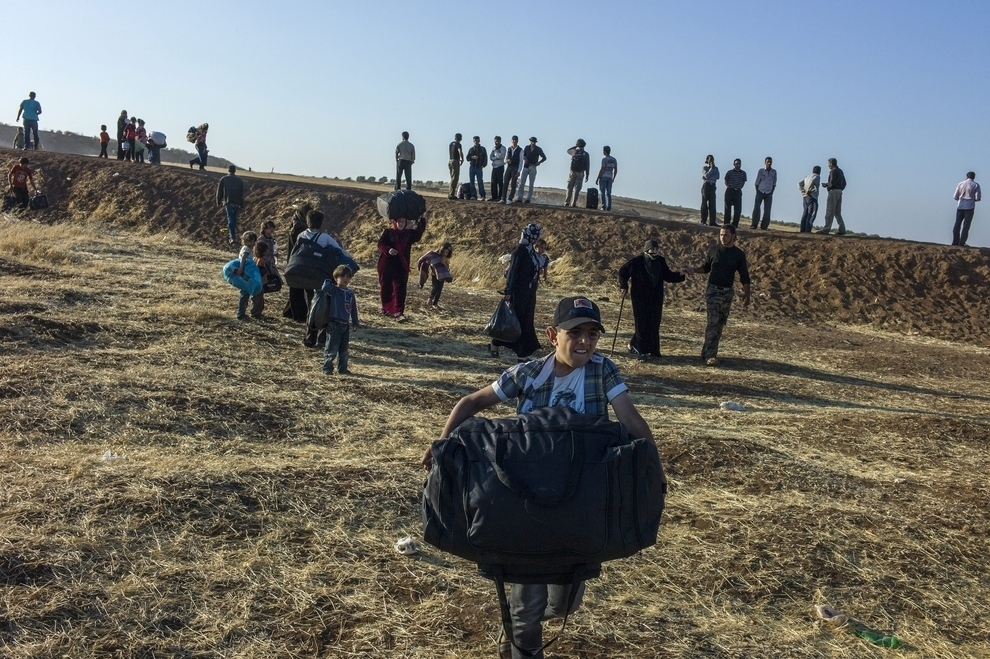 But with taekwondo, the children can focus their energy positively.
"We've found an exercise routine which can change children. Maybe even more than schools, because they actually enjoy it," says Rashid.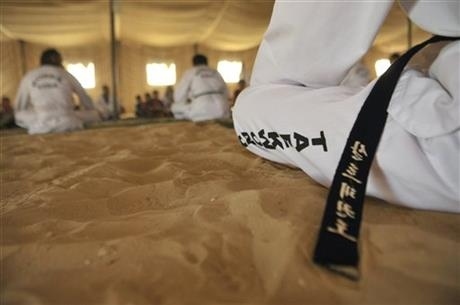 Taekwondo "is teaching us good manners, while making us stronger" said Ibrahim al-Hamidi, a 13-year-old Syrian refugee participating in the training.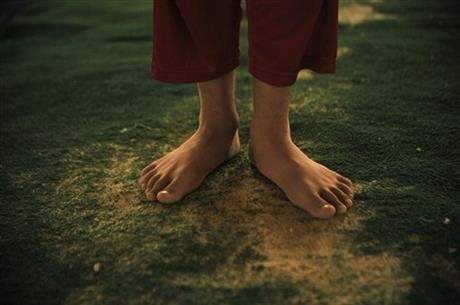 "It's good for our bodies and muscles and it teaches how to defend ourselves," he said.
As of now, only boys learn taekwondo, but the AP reports that girls will be included at a later stage.
Coach Rashid said he already sees a positive effect. "In one month, their bodies have changed a lot. And they are also more in control of their minds."
"Taekwondo is amazing," said student Ali Badran, 13, from Daraa. "Once I go back to Syria, I want to start teaching Syrian students."