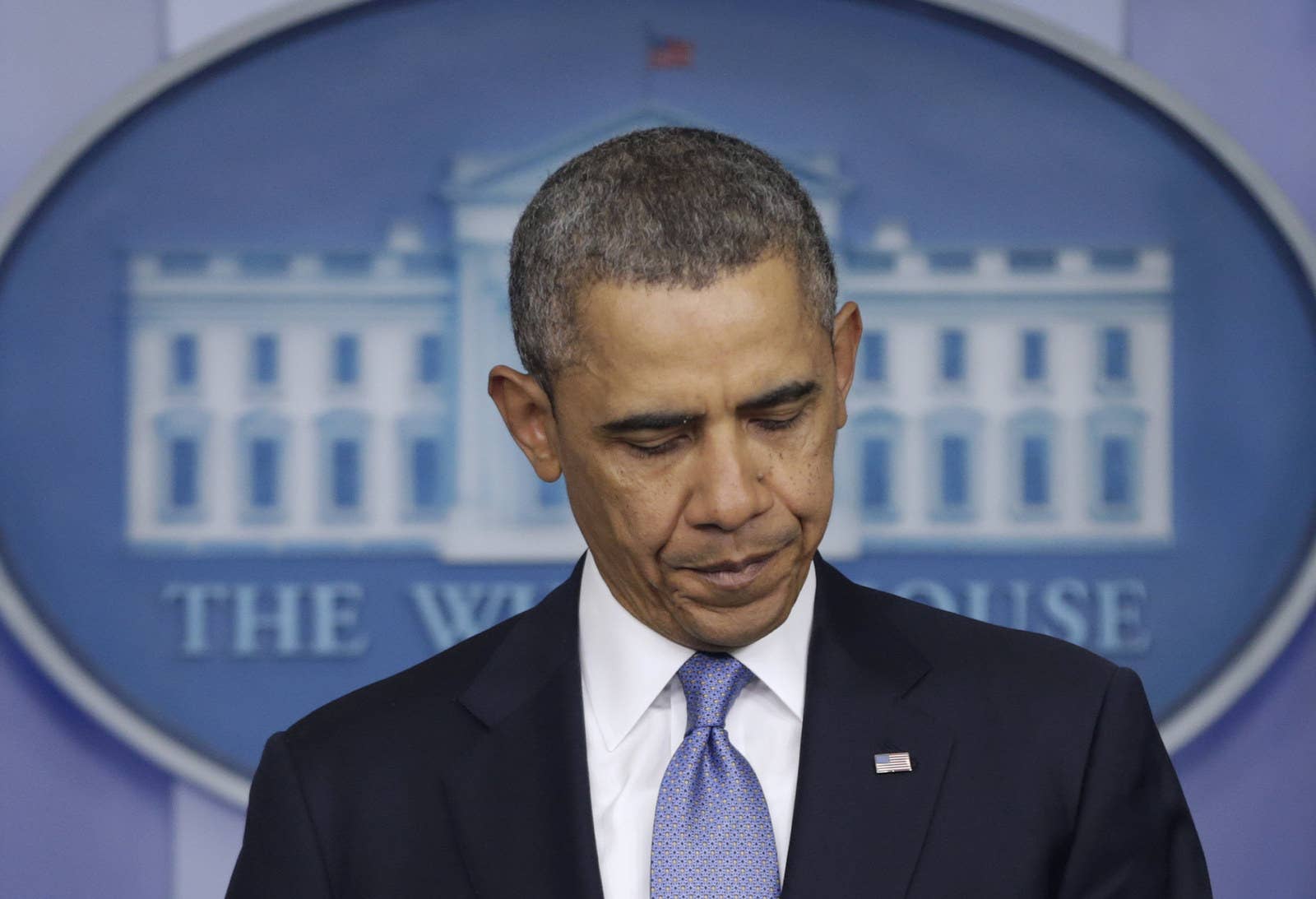 WASHINGTON — On a rainy Tuesday afternoon in early December, five weeks before Donald J. Trump was to be sworn in as United States president, a room full of professionals here applauded a man human rights advocates consider a war criminal.
James Mitchell had emerged from shadows to tout the CIA's now-defunct interrogation program, an operation he had earned millions creating over a decade ago. In an hourlong speech at the American Enterprise Institute, Mitchell, a former military psychologist, was at ease as he defended the effectiveness of techniques like chaining terror suspects to ceilings in secret prisons, slamming them into walls, forcing them into stress positions, and pouring water over their face to simulate drowning.
After his speech, Mitchell sat at a narrow table near the lobby signing copies of his new book, (Enhanced Interrogation: Inside the Minds and Motives of the Islamic Terrorists Trying to Destroy America) for admirers. In the crowd were several Bush-era CIA officials, including Robert Eatinger, a former CIA lawyer whose legal analysis was cited to justify the agency's destruction of videotapes of its interrogations — and Bill Harlow, an former CIA spokesman who has become the public affairs guru for voices looking to justify degrading and demeaning treatment by US captors.
It felt like a college reunion, but with a grim backdrop.
"I was at the first location with you," one woman told Mitchell cheerfully, as he signed her book. "We did some great work there."
Minutes later, Eatinger, the former CIA lawyer, announced to a reporter that in 2014, he personally had referred Senate investigators — who were probing his, Mitchell's, and several other former CIA officials' conduct — to the Justice Department, hamstringing the effort to document the abuses of the torture program. The fact of Eatinger's involvement was long suspected but he was never confirmed by name by the agency or the Senate, though he had no qualms about announcing his role in a crowded hallway.
Two years ago almost to the day, the CIA, aided by the Obama White House, was desperately trying to keep that scathing Senate investigation from revealing the identities of those implicated by the torture report, like Mitchell and Eatinger. Now, only steps away from the White House that condemned them and weeks away from an incoming one that won't, all they wanted to do was talk.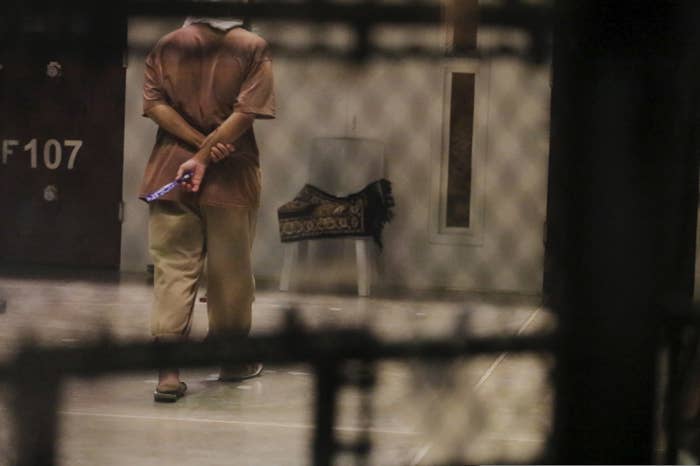 In the early days of his presidency, one of Barack Obama's first acts was to outlaw the program Mitchell continues to tout. In a sweeping executive order issued during the first week of his presidency, he banned the use of harsh practices like waterboarding and forbade the CIA from ever again running a detention operation. That promising start was, to many anti-torture advocates, the beginning and end of the Obama administration's forward motion on interrogation issues.
The Obama administration also pledged to close Guantanamo Bay, the infamous detention facility that was used to indefinitely hold terror suspects following 9/11.
Across its eight years in office, the White House has at best been negligent, and at worst, actively subverted efforts to account for the toilsome Bush years. Though it has remained unequivocal in its position that techniques like waterboarding are illegal, it has fallen short of promises to fully own up to the country's past torture.
Since 2009, when newly minted President Obama said he would "look forward as opposed to looking backwards" in regard to the CIA's program, it's left an open stage for torture proponents to speak freely.
Mitchell, echoing many Bush-era supporters of the CIA's program, has said that, while he "didn't like" waterboarding, it was effective and didn't qualify as torture, and was not illegal during the Bush administration.
"The decision to look forward, not backward, has meant impunity in practice," Katherine Hawkins, a senior lawyer for the DC-based Constitution Project who helped compile a separate landmark report on the Bush-era program, told BuzzFeed News.
And the election of Trump, who has voiced full-throated support for techniques like waterboarding, underscored that impunity. Mitchell's book was supposed to have been published months ago, but it was tabled indefinitely in the midst of a civil lawsuit brought against him by CIA torture victims. Despite the ongoing court proceedings, the book was fast-tracked to the market and quickly released after Trump's election, with a book tour to match.
"There has been recent intensified and critical interest about the book," said Carisa Hays, a representative from Mitchell's publishing house, Crown Publishing. "In light of this interest, we felt the best response was to accelerate the publication and bring the book to readers to read and review for themselves."
The Obama Department of Justice declined to prosecute the likes of Mitchell and other CIA officials complicit in the agency's torture program.
Years later, it assisted the CIA in slow-rolling a behemoth Senate effort to investigate the torture operation, keeping more than 9,000 Bush-era documents from Senate investigators under the guise of executive privilege. It fought the public release of that study's summary, which found the agency had mismanaged and abused what proved to be an ineffective operation. When it was revealed that the agency had improperly monitored and probed the Senate investigators' protected computers — the basis for Eatinger's Justice Department referral — the administration stood by the CIA.
As its tenure draws to a close, the White House has continued its refusal to qualify the secret 6,700-page Senate study as an administrative document, carefully assisting the CIA and Republicans in maintaining the study as a "congressional record" and thereby immune to Freedom of Information Act requests. It has also failed to advocate for its High-Value Detainee Interrogation Group, an interagency body established by Obama in 2010 to conduct the nation's most critical counterterror interrogations in noncoercive, humane ways. That group, which exists solely pursuant to an executive order, has an uncertain future.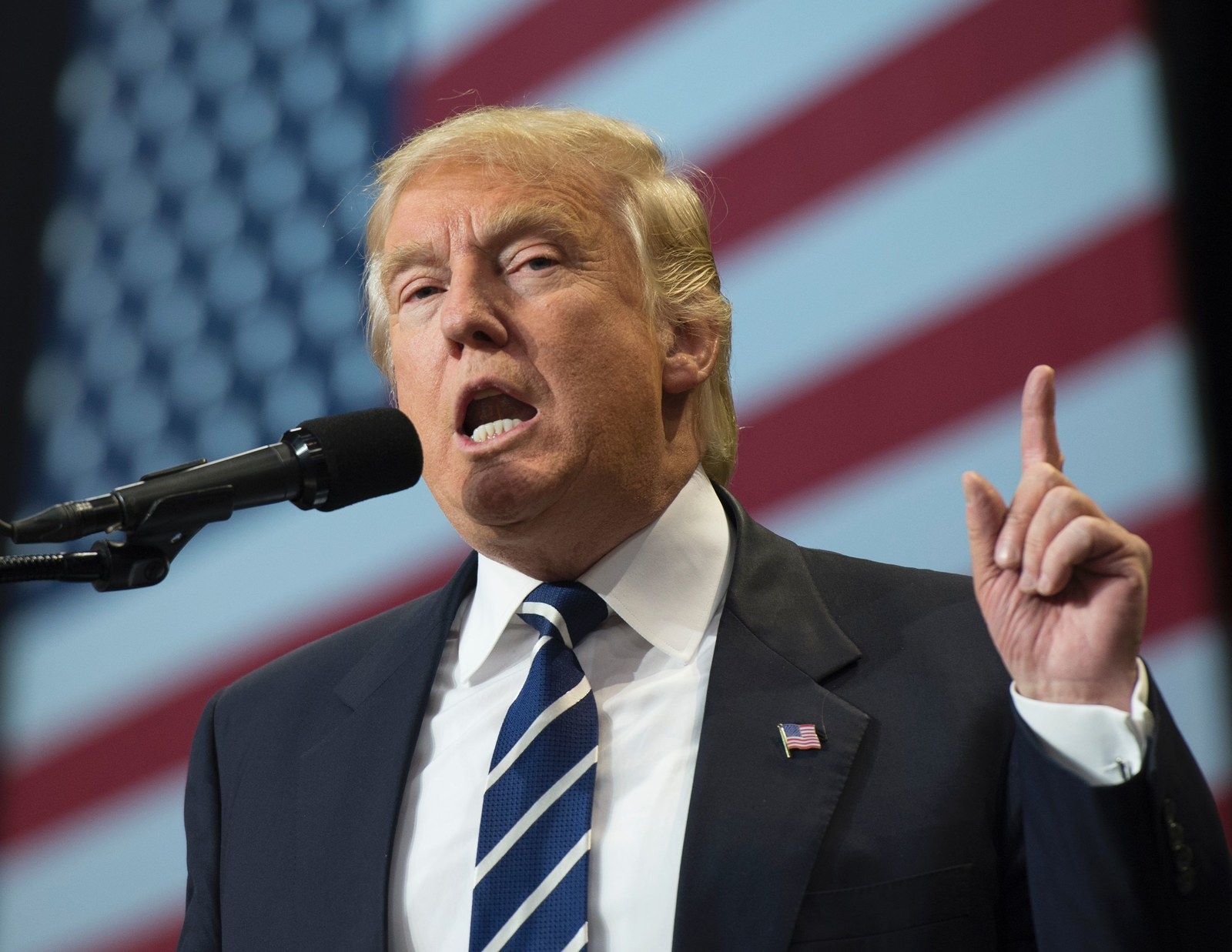 All of this would be concerning even without a critical asterisk — the Obama administration's failings on torture will be inherited by a Trump White House that has indicated a willingness to exploit them.
Since the early days of his campaign, Trump has advocated for harsh treatment of terror suspects, often at direct odds with US and international law. He's touted waterboarding and said he'd use a "hell of a lot worse" on terror suspects overseas, and once even suggested killing terror suspects' families.
Much of that could be construed as campaign rhetoric had Trump has not already stacked his national security cabinet full of voices amenable to torture, including National Security Adviser Michael Flynn and presumptive CIA Director Mike Pompeo, who have both indicated willingness to return to harsh interrogations.
A return to Bush-era "gloves-off" interrogations is certainly complicated on many fronts, not the least of which is legal, given several statutes that were passed by Congress over the last decade. Few advocates in the human rights community that BuzzFeed News spoke with expect a clear-cut, officially sanctioned return to harsh practices like waterboarding — in large part because they doubt Trump would dedicate the concerted effort to get it done.
More difficult to stomach for the anti-torture crowd is that an administration they once hoped would unequivocally outlaw torture and formally shutter its universal symbol — the Guantanamo Bay detention facility — has failed to meet expectations.
"The lack of White House leadership on this matter remains a disappointment to me — and to many of my colleagues," said Daniel Jones, a former Senate Intelligence Committee staffer and the primary author of the Senate's torture investigation. That probe was conducted solely by Democrats, after Republicans pulled out of the inquiry in 2009.
"After the first year or so, it was incredibly difficult to get the Obama administration to take any actions," said Hawkins, the Constitution Project attorney. "Not necessarily because they wanted to use [enhanced interrogation techniques], but because they wanted the CIA left alone."
Many anti-torture proponents fault Obama for failing to deliver a full reckoning on the troubled torture policies the president-elect appears to endorse.
For Mark Fallon, a former NCIS interrogator who was key to steering the Pentagon away from harsh interrogations during the Bush years, incidents like Mitchell's December appearance speak volumes.
"I was always troubled by the 'Look forward, not back,'" Fallon said. "It hasn't been one particular thing that kind of hit me...it's been the body of evidence or the body of work that's allowed the torture advocates and the torture enthusiasts continue to gain ground."
For others, the skepticism started even earlier.
"When it became clear that John Brennan was going to be playing an absolutely central role in the Obama administration, that was a huge red flag," said Pat Eddington, a former CIA analyst and whistleblower who worked on the House Intelligence Committee during the Obama administration. Eddington was referring to current CIA Director Brennan, who worked at the agency during the torture program. Though Brennan says he does not approve of the use of torture, he took major issue with the Senate report.
Even in its twilight, the Obama administration has continued touting its record on torture. In a breakfast with reporters on Dec. 9, Lisa Monaco, the president's top counterterrorism advisor, defended the White House as forward-leaning on the torture question, citing the publication of the Senate report's executive summary and a Justice Department probe that declined to prosecute any Bush-era officials. And other officials have highlighted Obama's Day 1 decision to ban torture after years of polarized debate.
"The President and other senior administration officials have consistently affirmed the United States' abiding commitment to achieve a world without torture or other cruel, inhuman, or degrading treatment," Ned Price, a spokesman for the National Security Council, told BuzzFeed News. "When it comes to our own record, on his second day in office, the President issued an Executive Order reaffirming the United States' affirmation of the universal ban on torture, and we have worked hard every day to match our words with actions. … To be sure, we have owned up to past mistakes and helped to right wrongs-both at home and abroad."
The White House announced Tuesday that it would preserve a single copy of the Senate report under the Presidential Records Act. But the document remains a congressional record, and barring any changes by the courts (the document is currently the subject of a Freedom of Information Act lawsuit, where it has been maintained as a congressional record by the government) its critics are free to recollect it and consolidate all other copies in secure office spaces on Capitol Hill — away from the intelligence agencies that could learn most from it.
"Counterterrorism officers need to know where intelligence really came from. Justice Department lawyers need to know how the torture memos were based on inaccurate representations so that they don't fall into the same trap in the future. State Department diplomats need to understand the damage the program caused to our relationships," Sen. Ron Wyden told BuzzFeed News. "Without these officials having access to the Study, I fear that we will see the same mistakes made, over and over again."
Even as Monaco spoke with reporters last week, the Wall Street Journal published an op-ed by Mitchell defending the use of interrogation techniques like waterboarding. To frustrated anti-torture advocates, the dichotomy was alarming.
"It means that after eight years, this administration has done nothing to change, or in anyway really influence public opinion on the torture issue, and has turned its back on promises to influence public policy on torture," said John Kiriakou, a former CIA operations officer who blew the whistle on waterboarding in 2007 and was prosecuted for leaking classified information under the Obama administration. "When Mitchell can write an op-ed in the Wall Street Journal and then have the letters section the next day jumping up and down in support...My god, that's like eight years squandered."