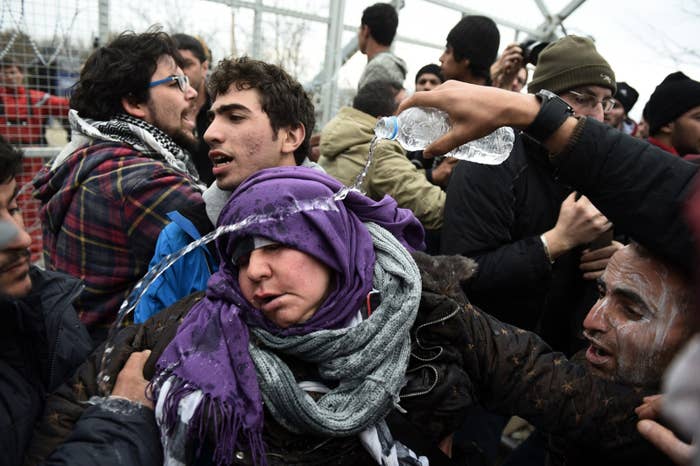 WASHINGTON — The Obama administration released Tuesday that it has helped resettled just 1,285 Syrian refugees since promising in September to help find homes Syrians fleeing the country's ongoing civil war.
Tuesday's numbers show a yawning gap between the White House's lofty goals and how many refugees it's actually been able to help resettle within the U.S. Halfway through the fiscal year, the White House has settled less than a quarter of their promised 10,000, with little indication that the process is picking up speed.
"These low arrival numbers should serve as a wake up call to the U.S. government. The dismal progress so far toward reaching its resettlement goals is undermining the ability of the United States to lead by example," said Eleanor Acer, the director of the Refugee Protection Program at Human Rights First. "The United States has the capacity and security processes in place to resettle far beyond 10,000 Syrian refugees."
In a press briefing last week, State Department spokesman John Kirby said the White House remains committed to reaching its goal of 10,000 resettlements.
"We're mindful of the months left in the fiscal year to do that, but we are very much committed to meeting that goal," Kirby said. "What we want to do is strike the right balance of meeting the goal that the President set, and we're absolutely committed to that, at the same time meeting our obligations to the safety and security of the American people and not changing or watering down or decreasing the level of scrutiny that refugees from Syria are put through before they come here to the United States. We take that very seriously as well."
The State Department, which is in charge of the Syrian refugee resettlement program, declined to comment further. The White House deferred to the State Department.
"Our view is that the administration is working really hard to get to the 10,000 and to make the system work," said Betsy Fisher, policy director at the International Refugee Assistance Project in New York, which provides legal representation for refugees seeking resettlement. "There's just a lot of obstacles in getting to that number...The single biggest thing is security checks, and security checks take a long time, and security checks are thorough and should be thorough. [But] you could be efficient and be thorough."
Plans to resettle so many Syrians into the United States has been met with fierce criticism from Republicans in Congress, who have said lax security checks could make it easy for ISIS terrorists to slip through U.S. borders.
An Obama administration white paper obtained by BuzzFeed News last year described in depth the rigorous vetting prospective refugees must undergo to be granted access into the country, which includes the use of a little-known national security program called the Controlled Application Review and Resolution Process, or CARRP.