The Senate Just Cleared The Torture Report's Lead Investigator For A New Job
Alissa Starzak, a former staffer on the Senate Intelligence Committee and lead investigator for the torture report, has been waiting for Senate confirmation for more than a year.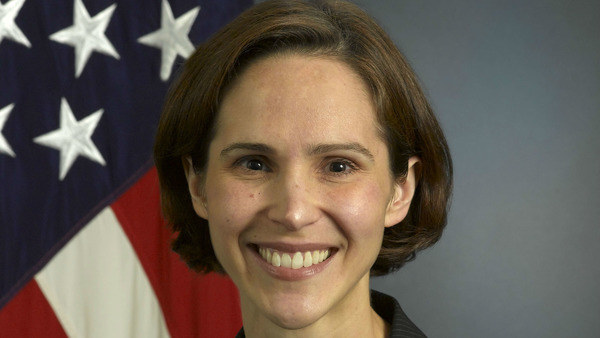 WASHINGTON — Alissa Starzak can finally call herself the Army's top lawyer.
In a vote Monday evening, the former Intelligence Committee staffer, whose path to the Army's top legal spot has been hamstrung over her prior position, slipped through the Hill's upper chamber. Starzak, who was a lead investigator for the Intelligence Committee's damning report on the CIA's now-defunct torture program, has been stuck in limbo for more than a year over her work on the torture study, with Republicans determined to hold her nomination hostage over the report's lingering tensions.
Starzak, who left the Intelligence Committee in 2011, has been hamstrung by a handful of Intelligence Committee Republicans, who say her work on the torture study and, in particular, her apparent access to a hotly contested internal CIA document, should disqualify her from the Army post. Her nomination, which was initially submitted in summer of 2014, has been pushed through confirmation hearings, abandoned by the Senate, resubmitted by the White House and subsequently held hostage over this pack of agency papers, colloquially referred to as the Panetta Review.
The champion of the torture study Sen. Dianne Feinstein, the Democratic senator who led the Intelligence Committee during the majority of Starzak's tenure, paced the Senate floor Monday evening and personally lobbied her colleagues as they showed up to vote.
Starzak was pressed by Sen. Tom Cotton (R-Ark.) in her second confirmation hearing, which was held last month, over her access to the contested Panetta Review document. That document, which allegedly aligns with the damning findings of the Senate report, was quietly transported by Committee staffers back to the Senate Intelligence Committee's secure Capitol Hill office spaces sometime in 2013. Cotton pressed Starzak, who left the Committee in 2011, whether she was aware of her former colleague's actions in taking the Panetta Review document.
Sen. Richard Burr (R-N.C.), now-Intelligence Committee chair and critic of the panel's torture report, was working quietly earlier this year to stall Starzak's nomination. One source suggested she was being used as leverage to coax committee staffers to spill details about the Panetta Review incident.
Burr did not register any formal objection or hold on Starzak when she hit the Senate floor on Monday, though he did, as expected, vote against her nomination.
Rumors swirled in recent weeks that Cotton, who was not even in the Senate when the torture report was being compiled, would block Starzak from the Army post. Cotton was expected to at least take the floor Monday evening to rail against her; instead, he requested the clerk take roll and didn't speak further.
Two former top military lawyers lobbied for Starzak on the Hill in the run-up to her nomination. Alberto Mora, former general counsel for the Navy, offered his "absolute and explicit" endorsement for her confirmation.
"It sends a clear and troubling signal to every congressional staffer of both parties that his or her dedicated public service may be treated not as a credential, but as a disqualification for senior administration appointments," Mora wrote. "If that signal is confirmed by failing to confirm Ms. Starzak – not for what she did wrong, but for what she did right – it would only serve to damage the Senate, this and future administrations, and our nation. I encourage you to confirm Ms. Starzak without further delay."
Retired Rear Admiral John Hutson also sent a letter around Capitol Hill.
Starzak was one half of a duo that led the Intelligence Committee's torture report investigation. Her former colleague Daniel Jones quietly left the Senate earlier this month.