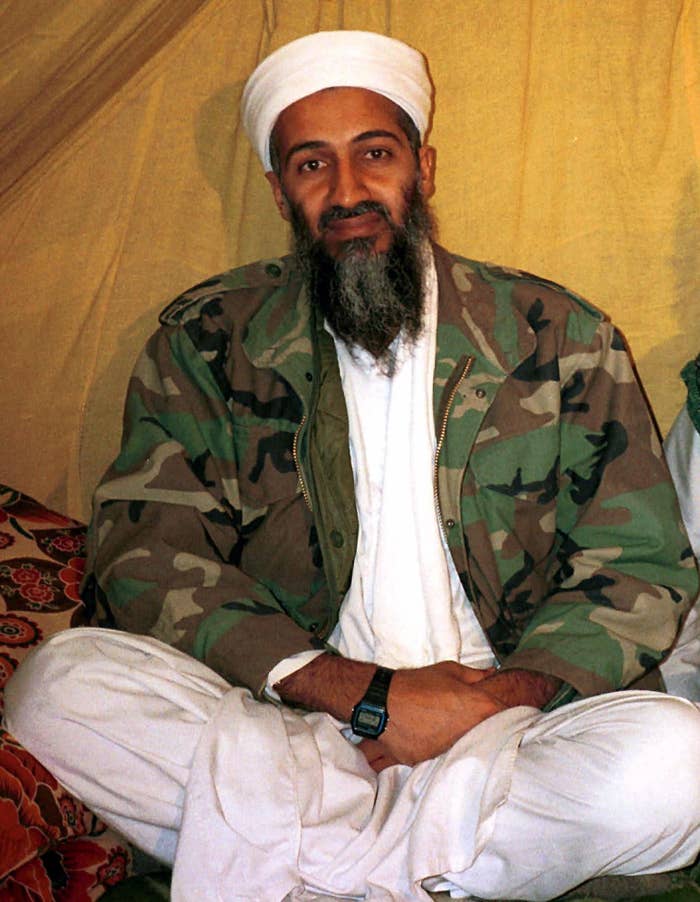 WASHINGTON -- Osama bin Laden wanted the majority of his $29 million fortune spent in the pursuit of jihad "for the sake of Allah," according to a copy of his will released Tuesday morning.
The will was part of a trove of papers, released Tuesday morning by the Director of National Intelligence's office, and was collected in the May 2011 raid on bin Laden's Abbottabad, Pakistan compound that killed the al Qaeda leader.
"In regard to the money that is in Sudan, it is about 29 million dollars," bin Laden writes in the undated document. "I hope, for my brothers, sisters, and maternal aunts, to obey my will and to spend all the money that I have left in Sudan on Jihad, for the sake of Allah."
"I want you also to cut from Sudan's money 200,000 riyals for my sisters Maryam, Iman, and 'Atidal, for the total of 600,000 riyals," bin Laden wrote. 600,000 Saudi riyals is the equivalent of about $160,000, or a little over $50,000 each. Another 300,000 riyals was set aside for his uncle and his uncle's children.

He did provide for some luxuries for his family: "I want 20 of gold to go to Khadijah Umm (mother) of 'Ali, the daughter of 'Abdullah al-[Jilani]. I want my uncle's sons, sisters, and maternal aunts to have two pounds of Hujazi's gold for each one (male) and one pound of them and Hujazi's gold for each one (female).
The will was released along with more than a hundred other documents. Taken together, they paint a picture of an ever-determined but more cautious terrorist network, one that warned its soldiers about airstrikes, surveillance and the potential for Western journalists to be used as agents against them.
Dozens of letters show that the top echelons of al Qaeda were growing more and more paranoid about surveillance, spies and encroaching airstrikes in the months leading up to Osama bin Laden's killing in Pakistan, newly released documents show.
"You must keep in mind the possibility, however slight, that journalists could be under surveillance that neither we nor they can perceive, either on the ground or via satellite," bin Laden writes in a letter to an underling, Shaykh Mahmud, dated in Islamic Calendar years as late 2009. "Also, a chip could be planted in a piece of their equipment before they reach the meeting location to do anything with them or to interview one of the brothers."
In a separate letter, bin Laden warned Mahmud to discard a suitcase full of ransom payments for an al Qaeda hostage over concerns that the case was bugged.
"It is important to get rid of the suitcase in which the funds are delivered, due to the possibility of it having a tracking chip inside it," bin Laden writes.
In the 2009 letter to Mahmud, bin Laden also makes references to increases in airstrikes
"This is a major and long-standing issue. It is now evident that there are targets the enemy has discovered, but they are delaying attacking them due to some plans of theirs. Because of this, I insist on taking precautions at peoples' homes, and cutting off surveillance as soon as (anyone) leaves them," he writes.
In a separate letter, bin Laden warned another aide to be cautious with the group's recruiting propaganda.
"Do not publish pictures of the martyrs who were badly injured, which may terrify the younger generation and the Muslim youth who want to join jihad," he wrote.
The document trove also several religious sermons and writings.
Tuesday's dump was the second release of material from the Abbottabad raid. The Director of National Intelligence's office released in May of last year several other documents seized at the compound, including a list of book titles that the al Qaeda leader kept.