Gitmo Isn't Letting Journalists Watch A Movie On Journalism
The U.S. Navy brings the blockbuster Spotlight to its Guantanamo Bay Naval Base Thursday night, but won't let the handful of reporters on the island in.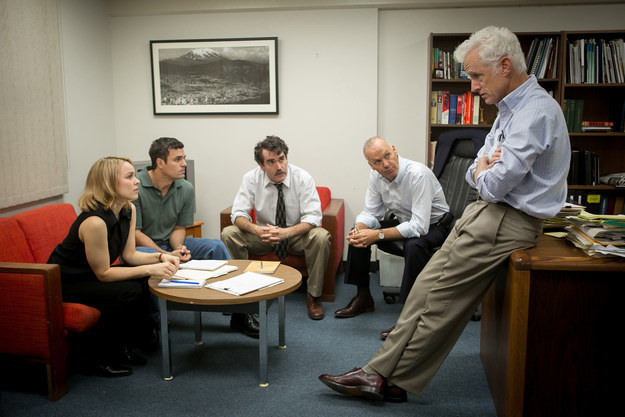 GUANTANAMO BAY NAVAL BASE, CUBA — The U.S. Navy is bringing the blockbuster film Spotlight to its Guantanamo Bay Naval Base on Thursday evening, but the handful of reporters here covering the ongoing military trials won't be allowed in.
Spotlight, the sleeper-indie-film-turned-blockbuster-hit that documents the aggressive reporting of Boston Globe journalists into the Catholic Church's sex scandal, will be shown on the tropical naval base Thursday evening, part of an ongoing program that brings new releases to the island for free. But it's being shown on the Joint Task Force section of the base, which operates Guantanamo's notorious detention facility. And reporters were told access to that section requires authorization far above the credentials that they receive upon first arriving on the island.
The movie was shown earlier this month at a theater accessible to journalists — who were not on the island at that time.

The Joint Task Force is no stranger to secrecy. The operators of the base's high-security prison, which holds among other detainees the alleged 9/11 conspirators, aren't necessarily considered friends of the press; they've repeatedly denied access to the detention facility, and aren't expected to lift access restrictions any time soon. But the irony of showing a film about powerful journalism — and subsequently denying access to journalists on base — wasn't lost in a day filled with slow testimony on the prison's operating procedures.
Asked to comment on the confusing posture, the JTF press office said the Task Force does not get a say in what movies are shown at what time. But as the Joint Task Force did not respond by deadline, reporters were out of luck for Thursday night's showing. But maybe after watching Spotlight, Gitmo's commanders will finally let them in.