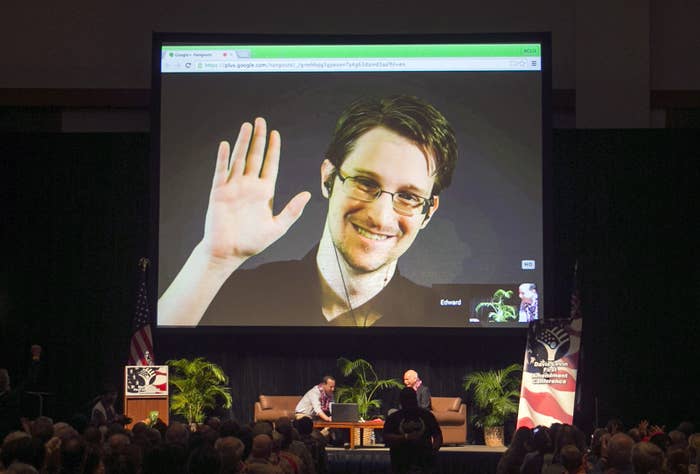 WASHINGTON — Booz Allen Hamilton really wants you to like them.
According to a recent job listing, the defense contracting company — at the venerable age of 102, one of Washington's oldest — is looking to extract an editor-in-chief out of the media industry to help them reach a wider audience of prospective employees and clients.
"We need to be better at telling the Booz Allen Hamilton story," said Kimberly West, a spokeswoman for the defense contractor. The new position will explore new ways to reach a potential audience, she said.
According to the job listing, which among many, many other buzzwords says the contractor is looking for someone with experience in "omni-channel journalism," the editor-in-chief will build a team of writers and editors to experiment with new communications platforms. West said it can include experimenting with new graphics, quizzes, newsletters and mobile platforms.
Booz Allen Hamilton, the former employer of defense-contractor-turned-whistleblower Edward Snowden, has recently embarked on a brand revamp, shedding its traditional stuffy Washington business style for a more open-source, tech start-up vibe.
That apparently translates into using phrases like this, which is apparently both English and one of the things that the newly hired editor-in-chief will be able to do: "Demonstrate fluency in digital-first omni-channel approaches and expertise in content and channel optimization, brand consistency, segmentation and localization, analytics, and meaningful measurement."
The new position, West said, is Booz's latest effort to push its new face. "This is something that's becoming an industry standard," West said.