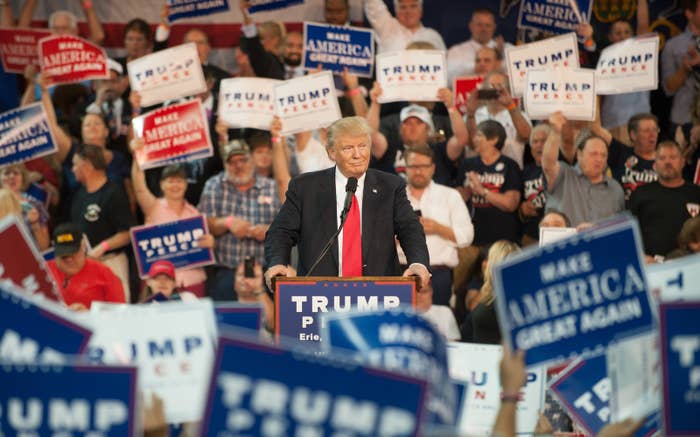 ALTOONA, Pa. — Donald Trump fanned flames Friday in Altoona, Pennsylvania, a small, blue-collar city about two hours west of Harrisburg, telling an overflowing auditorium of supporters that the only way democratic rival Hillary Clinton would win their battleground state was if she cheated the system.

"The only way we could lose, in my opinion — I really mean this Pennsylvania — is if cheating goes on," he said.
And his anxious supporters in this rural region were clear: he's right.
"I am concerned about it because of her past record with the lying and cheating that she does, I could see her stooping to about any level to win, yes," said Melissa Joseph-Bonatesta from nearby Cambria. "She's cheated with everything else. She shouldn't be where she is because she cheats and lies about everything."
"She cheats all the time," said Kenny Benton of Bedford. His friend, Tim Servello of Duncansville said he didn't trust the state's electronic voting system.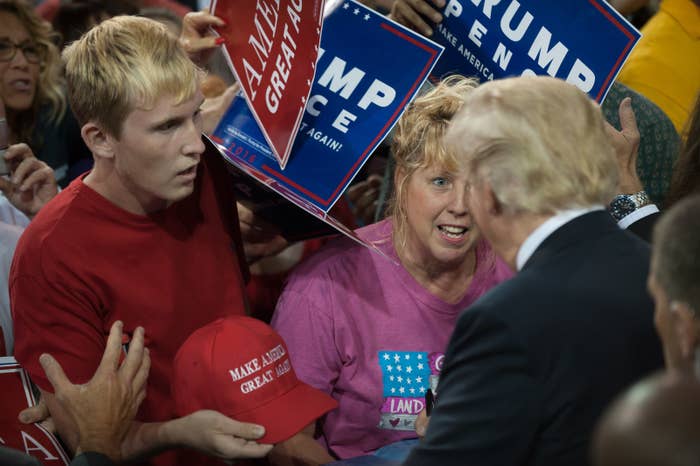 "I think voter ID is required. There's nothing wrong with voter ID. Try to get on a plane without an ID. I don't see a problem with it," Servello said.
Many were quick to point the finger at Pennsylvania's handful of urban areas — which traditionally are the rural state's democratic anchors — as their primary cause for concern.
"[Trump's] right, because there's a lot of that going on in Philadelphia and Pittsburgh, mostly Philadelphia," said Matt Sraka from DuBois.
In recent elections, concern over fraudulent voting has been pervasive in Pennsylvania, particularly in areas like Philadelphia, where Barack Obama won 100% of the vote in 2012. There's been little evidence that voter fraud has any substantial impact on Philadelphia's political swing — it's long been one of the state's consistently blue voting districts.
Trump began suggesting earlier this month, if he loses the White House in November, it will be because the election was "rigged."
"That's probably right," said Donna Suder of Lamburton. "[Hillary's] a cheater. She knows how to cook the books in everything else. We've been around a long time. We've known Hilary a long time. And boy the stuff that lady keeps going on with, wow."