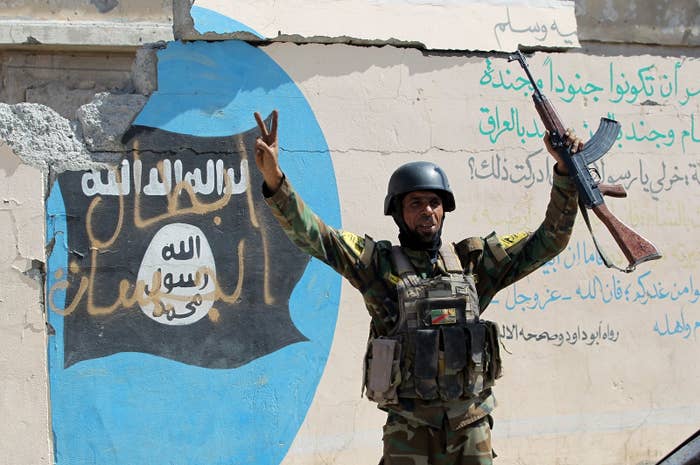 WASHINGTON — National security officials are preparing for a long fight to wrest the Iraqi city of Mosul from ISIS control, with one official warning the battle could echo some of the fiercest fighting of the Iraq war.
"This is going to be Fallujah in 2004," one intelligence official said of the upcoming battle for Mosul, expected to be launched as early as next month. Pushing ISIS out of the city is only the beginning, the intelligence official said — coalition forces are gearing up for what ISIS fighters might leave behind in the dense urban battlefield. "You're not going to be worried about [car bombs], you're going to be worried about whole buildings wired to explode."
The warning comes just as the White House mulls sending another 500 US troops to Iraq to help in the battle to retake the city. (The battle for Mosul will be led by Iraqi and Kurdish forces on the ground, with U.S. forces playing only a supporting role.)
The comments, like those of the other officials, reflected the difficulties local forces will likely face in fighting the offensive — and that the U.S. military planners will face in trying to coordinate it.
Speculation has circulated in Washington that, in a heated campaign season, the White House might be pushing an October Mosul offensive in the hopes that a sweeping victory could push Hillary Clinton into office. But, the intelligence official pointed out, the opposite might very well be true. Rather than a boost for Democrats, a Mosul offensive gone bad could be a political headache for the White House. It's the antithesis of an October surprise, the official said: messy, difficult, and completely unresolved.
The battle to retake Mosul represents the most ambitious and most critical offensive to date in the two-year long war against ISIS. The northern Iraqi city is the most populous and most important city the extremist group holds in its entire self-proclaimed caliphate, and its liberation would be a monumental step forward for coalition forces as they move toward the group's de facto capital in Raqqa, Syria.
Iraqis say they have to yet to decide on a date for launching the Mosul offensive but that the US elections play no role in their decision-making. "It's an Iraqi decision," Iraqi Air Force Commander Lieutenant General Anwar Hamad Amin told BuzzFeed News. "We share the decision with the coalition, but the final decision is that of Prime Minister Haider al-Abadi."
Following the 2014 takeover of Mosul and parts of northwest Iraq by ISIS, US officials and military experts estimated that it would take at least two years before Iraqi forces were capable to retake the city and drive the jihadi group out of Iraq. They were about right, Iraqi officials acknowledge. Iraqi military and security officials say their best troops are battle-hardened and trained well enough to take on ISIS in Mosul, but not need just a few more weeks of preparation.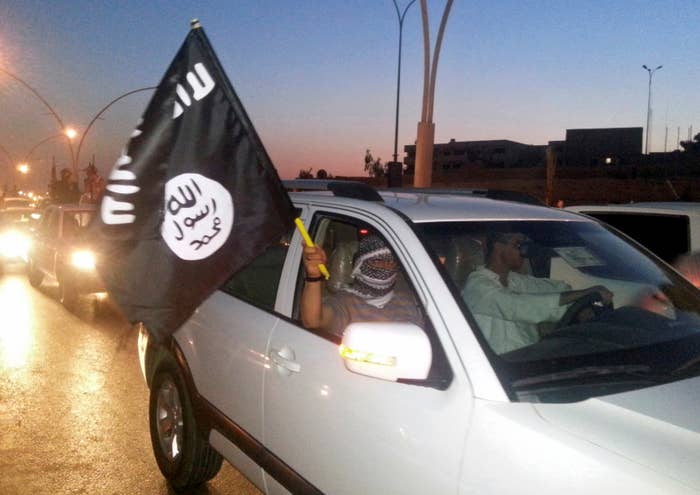 For one thing, the best Iraqi troops — including the Army's Golden Division and the Interior Ministry's Special Forces troops — need time to recover from months of battles against ISIS in Anbar province. Iraqi forces have yet to finish establishing logistics — including munitions, food supply lines and medical facilities — in preparation for a Mosul assault.
"We are very close," said Amin.
In part, much of the talk of an impending Mosul offensive is meant to give ISIS time to evacuate the city and leave it to Iraqi forces without a fight. The string of early defeats against ISIS and the political costs of the mass casualties the group inflicted on troops has made Iraqi officials wary of sacrificing the lives of their men. "The most important thing is to keep the number of fighters killed down," said Major General Hadi Zeid Kussar, head of interior ministry forces in Anbar province.
US military officials meanwhile have consistently pitched the Mosul offensive to the media by saying it'll happen when it's ready to happen. Gen. Joe Votel, the head of US Central Command, said recently that he expects Mosul to be retaken by the end of 2016, and Gen. Vincent Stewart, who leads the Defense Intelligence Agency, said he thinks the offensive will begin in the next few months.
But it's expected to be a very long fight, and US officials remain concerned over whether Iraq has the political infrastructure in place to support a post-ISIS Mosul.
One defense official said it's a "safe assumption" that Mosul will be a long game. "It's kind of a coalition assumption that the Iraqis are going to face a tough fight."

"We could, in fact, execute the operation, be successful in the operation, [but] not win," Defense Intelligence Agency director Vincent Stewart told an intelligence conference in Washington earlier this month, adding that he was concerned that Iraq would not be prepared to manage Mosul once ISIS was purged from the city. "We've done fairly well in winning the battles. We've not always done well in winning the wars."
The defense official who spoke to BuzzFeed News insisted that US politics weren't playing a role in planning the Mosul operation.
"It will be a tough fight," Gen. Votel told reporters last month at the Pentagon. "We should expect that there will be hard and difficult fighting there. There will be extensive use of IEDs. There will be very difficult urban fighting ... they will use civilians as shields for them, as we've seen them do in a variety of locations. And that will make it more challenging for our — for our people. We will have to be more deliberate. We'll have to be more careful as we proceed through that."
Borzou Daragahi contributed reporting from Anbar Province, Iraq.