Witnesses at the scene of the Colorado Springs Planned Parenthood shooting have told of their terror as a single gunman opened fire on the building, killing a police officer and two civilians on Friday.

A survivor who narrowly escaped the gunman after encountering him in the Planned Parenthood parking lot told the Colorado Springs Gazette the shooter had a "cold, stone face."

Nine people, including five officers, were injured with gunshot wounds and taken to local hospitals before police arrested the shooter. The nine victims transported to hospitals were in "good condition," police spokesperson Lt. Catherine Buckley said Friday evening.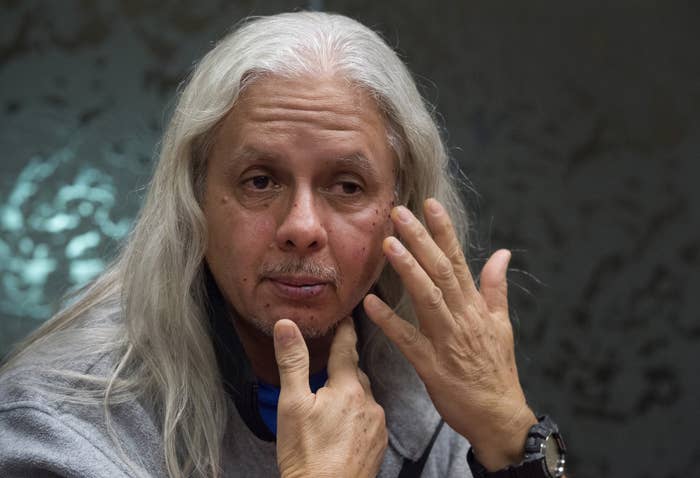 Ozy Licano, 61, of Manzanola in eastern Colorado, said he watched from his driver's seat as the shooter made his way into the clinic.

"He just started shooting up the entryway," said Licano, who was interviewed at Memorial Hospital where he was treated for minor injuries.
On Saturday, police identified the gunman as Robert Lewis Dear. He was arrested after surrendering to police following a tense stand-off, police said.
Licano told the Gazette he had been waiting to pick up friends at the clinic when he spotted the shooter.
"I just kind of lost it there. I tried to get out of my car and run. Then I thought about that and said, 'No.' I got back into the car. I started it. I put it in reverse and started backing out."
"He was in front of me, and he was aiming at my face. And then I just hit the gas, and he started shooting."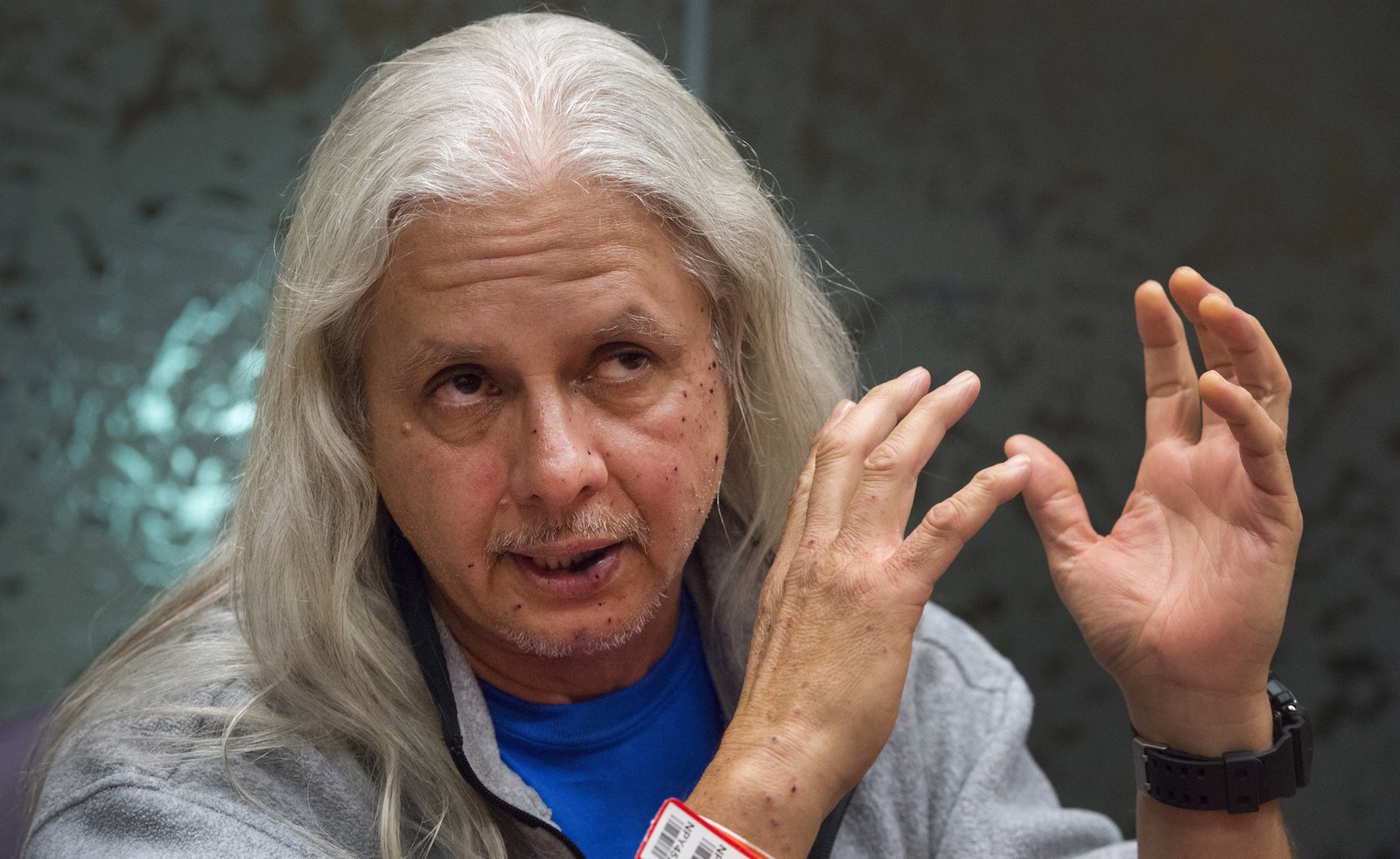 Licano said bullets flew through his windshield, passing near his head, as he drove away. Licano drove to nearby grocery store King Soopers where he asked someone to call 911.

"I told them there was something bad going over there at the Planned Parenthood, and they needed to call 911," he said.
"[The shooter] was tall, and slim, and he moved like a healthy person, but I think he had a salt and pepper beard. It didn't sound like an automatic weapon, because he would have finished me off."
King Soopers spokeswoman Kelli McGannon told the Gazette Licano came into the store seeking assistance.

A nurse who was shopping in the store provided first aid until an ambulance arrived to take him to hospital, McGannon said. She said the store was put into lockdown and about 100 customers and 50 store employees were kept inside the store.
"We kept them away from windows, and made sure they had food and water," McGannon said. "The first thing we had to do was just keep them calm and keep them safe, and the store team did a fantastic job with that."
Joan Motolinia, whose sister Jennifer was inside the clinic, told ABC7News she called him from inside the building where she was hiding behind a table.
"She was telling me to take care of her babies because she could get killed," Motolinia said.

"People were shooting for sure. I heard someone shooting. There was a lot of gunfire. She was calm, she was trying to hide from those people."
Quan Hoang, who works opposite the clinic at a nail salon, called Fox News during the incident and said he was told to stay inside the store as the shooter had not been contained.
"We have about seven officers out front of the store right now. When it first started a few hours ago I walked outside and could hear gunshots and so I walked straight back in the store," he said.
"I could hear one, two, three shots one after the other ... It's kind of unreal. There's about 12 of us [sheltering in the nail salon]. It's been two hours now. Everyone is okay right now."
Denise Speller, who manages a nearby hair salon, told the Gazette she heard 10 to 20 rounds of gunshots in five minutes and saw an officer fall to the ground before being dragged off by another policeman.
"We're still pretty freaked out," Speller told the Gazette by phone on Friday afternoon. "We can't stop shaking. For now we're stuck back here not knowing."
buzzfeed.com
3 Killed, Suspect Captured In Shooting At Colorado Springs Planned Parenthood / Via buzzfeed.com