Sarai Lara, 16, was a student at Mount Vernon High School.
Her friends told local media she was at the mall with her father when the shooting happened.
Lara's father had stepped outside to smoke when she was shot, KIRO 7 reported.
Over the weekend, friends posted many touching tributes to Sarai on her Facebook page.
"You were the girl always making people smile and telling them how beautiful they are," wrote one friend.
"You'll be forever and always in our hearts," said another.
Sarai had survived cancer as a young girl, and was a happy, responsible, and driven student, her mother Evangeline Lara told the Seattle Times.
"She was the most beautiful girl in Washington," her mother said. "I don't know what I'm going to do."

Belinda Galde and her mother Beatrice Dotson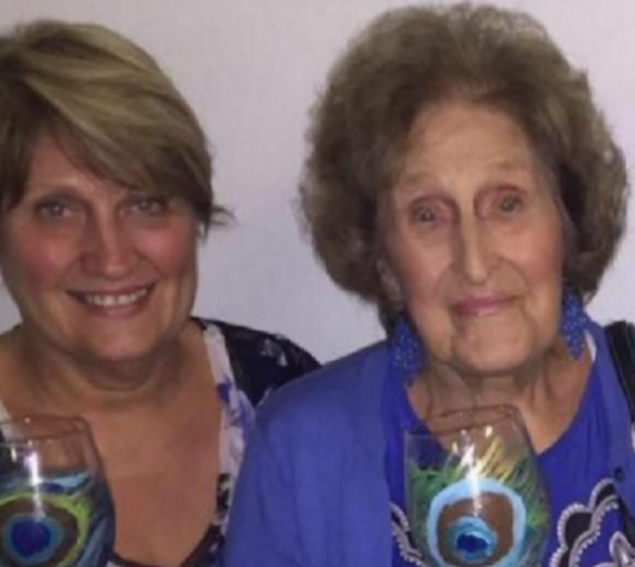 Belinda Galde, 64, and her mother Beatrice Dotson, 95, were shopping together in Macy's when the shooting happened.

Galde, 64, was a probations officer. Snohomish County District Court confirmed she had died in the mall attack. Galde had worked at the court since 1989.
"[Belinda] was an amazingly kind and caring individual who was much adored by her friends, her co-workers and the thousands of probationers who she helped find a better way to live," a statement to KOMO News from the Snohomish County District Court said.
Snohomish County Judge Anthony E. Howard posted a tribute to Galde on his Facebook page. "Belinda Galde was one of our probation officers and a truly compassionate and dedicate public servant," Judge Howard wrote. "We are devastated beyond words that she and her mother were senselessly taken from us and her loving family."
Lawyer David N. Jolly also paid tribute to Galde on Facebook. "I have dealt with Belinda hundreds of times and found her to be a warm and kind individual," he wrote. "She had a very difficult job but always did it with grace and dignity."
Shayla Martin
Shayla worked at Macy's cosmetics department in Cascade Mall. Her older sister, Karen Van Horn, told the Everett Herald her sister never returned from work following the shooting.

On Saturday, Van Horn said her family had heard from a witness that her sister was among the dead.

"I would have heard something," said Van Horn. "She was so sweet. She was just very independent. She wanted to make her own way. She didn't want to rely on anyone else."
According to her Facebook page, Martin lived in Sedro-Woolley in Skagit County and, like Sarai Lara, attended Mount Vernon High School.
Chuck Eagan
Chuck Eagan was with the mall with his wife when he was shot, dying later from his injuries in a hospital, his aunt, Carol Thrush, told the Seattle Times.
When gunfire rang out in the Macy's department store, Eagan was shot while assisting his wife, who had fallen over, Thrush said.
"He was just a wonderful person," she said.

According to his LinkedIn page, Thrush worked as a maintenance worker at Boeing and was from the town of Lake Stevens.

In a statement, Boeing said his colleagues were saddened by his death.
"Chuck Eagan was a valued team member who worked in Boeing Commercial Airplanes in Everett," Boeing said. "Our heartfelt condolences go out to everyone affected by this tragedy. We are reaching out to family members to express our sympathy, and are also ready to provide counselors to help co-workers cope with this tragic news."
Seth Pilkey, editor of a local news blog Lake Stevens News Spot, tribute to him on Facebook.
"Today, I ask that you join me in a moment of silence for Chuck Eagan, a longtime Boeing maintenance worker from Lake Stevens. Mr. Eagan's life was cut short by the recent tragic events at Cascade mall," he wrote.
"As a community, we are one big family, and we mourn together," Pilkey wrote.
CORRECTION
Sarai Lara was among the victims of the shooting. A previous version of this post incorrectly spelled her name in one instance.