Vigils Held Across The World After Paris Terror Attacks
People have held makeshift memorials and candlelight vigils from the U.S. to China in solidarity with France after dozens were killed in terror attacks Friday night.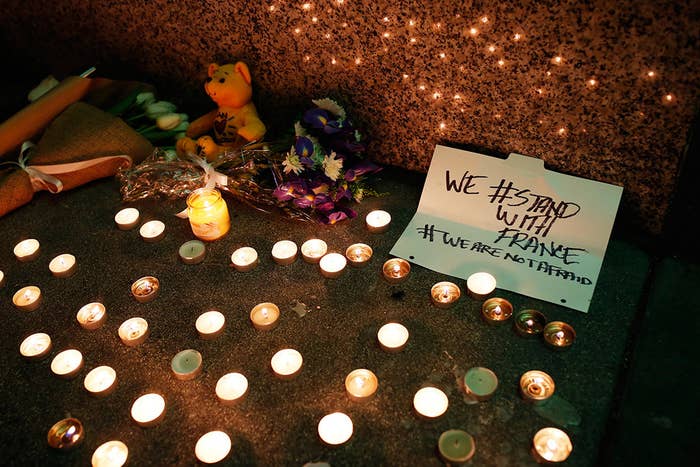 People gathered at vigils worldwide after at least 120 people were killed and eight assailants died in a coordinated terror attack at multiple sites in Paris.
At one point, more than 100 people were taken hostage at a concert hall, leading to a police raid on the venue.
The death toll is expected to rise as France takes stock of the carnage Saturday morning.
Meanwhile, mourners have been creating makeshift vigils at embassies and public areas across the world.
In San Franciso, a makeshift memorial was created outside the French embassy.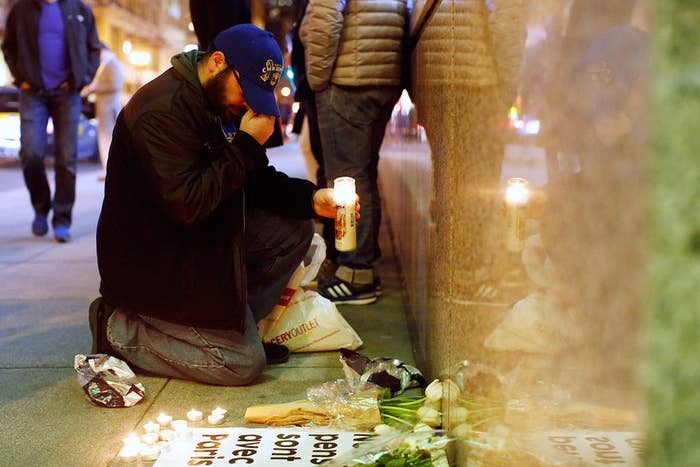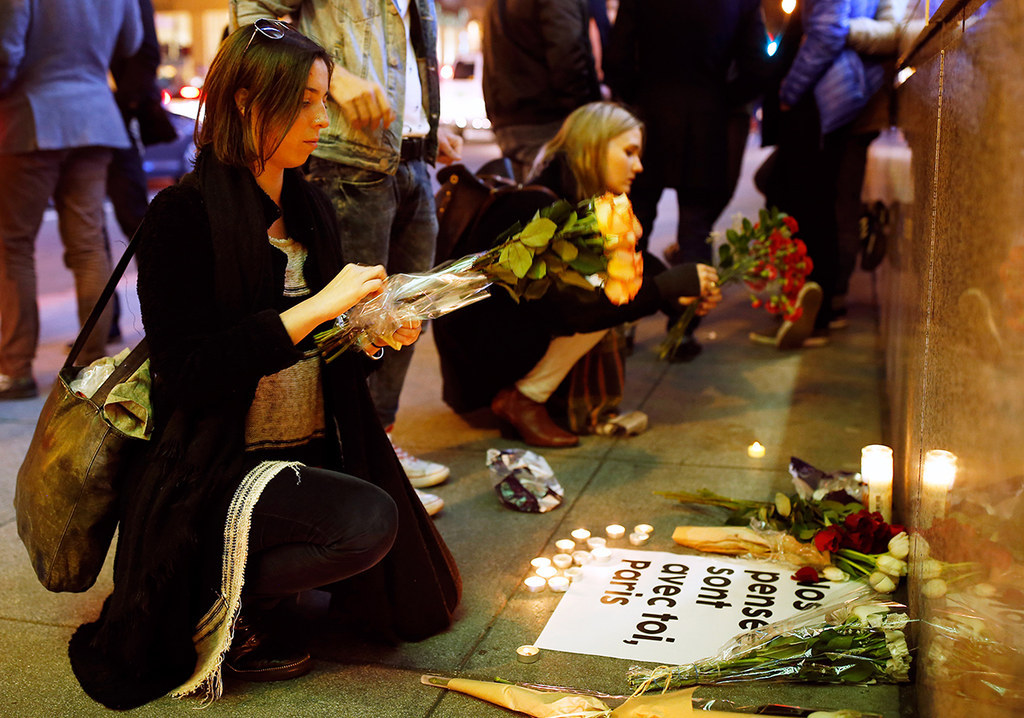 In Washington, D.C., hundreds gathered Saturday evening in Lafayette Square bearing messages of support.
Participants in the Washington, D.C., vigil also sang France's national anthem together:
In New York, flowers lined the consulate in Manhattan.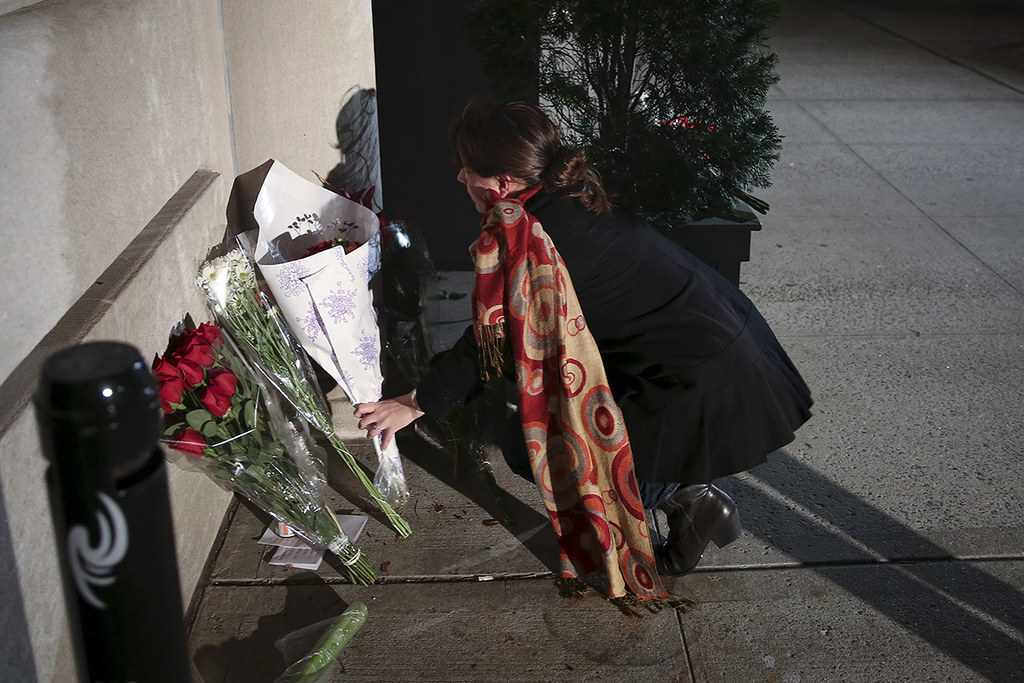 Also in Manhattan, Polina Volkova cried at a memorial after her friend, Eagles Of Death Metal merchandise manager Nick Alexander, died in the attacks.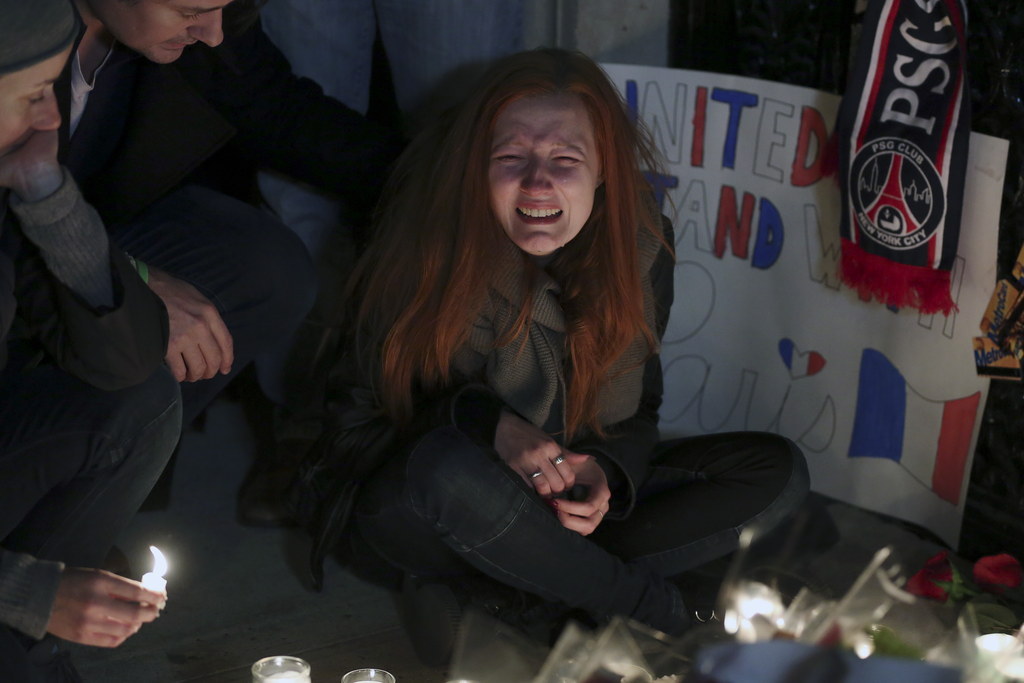 This video shows French exchange students singing their national anthem in New York's Union Square.
Across the U.S., athletes and fans held a moment of silence for the victims of the attacks.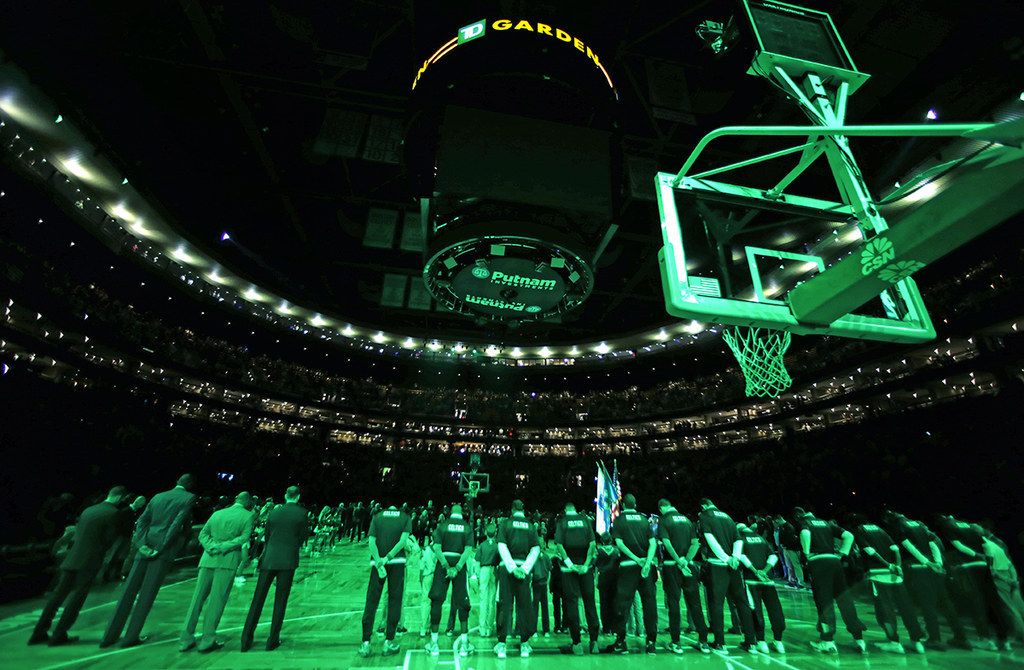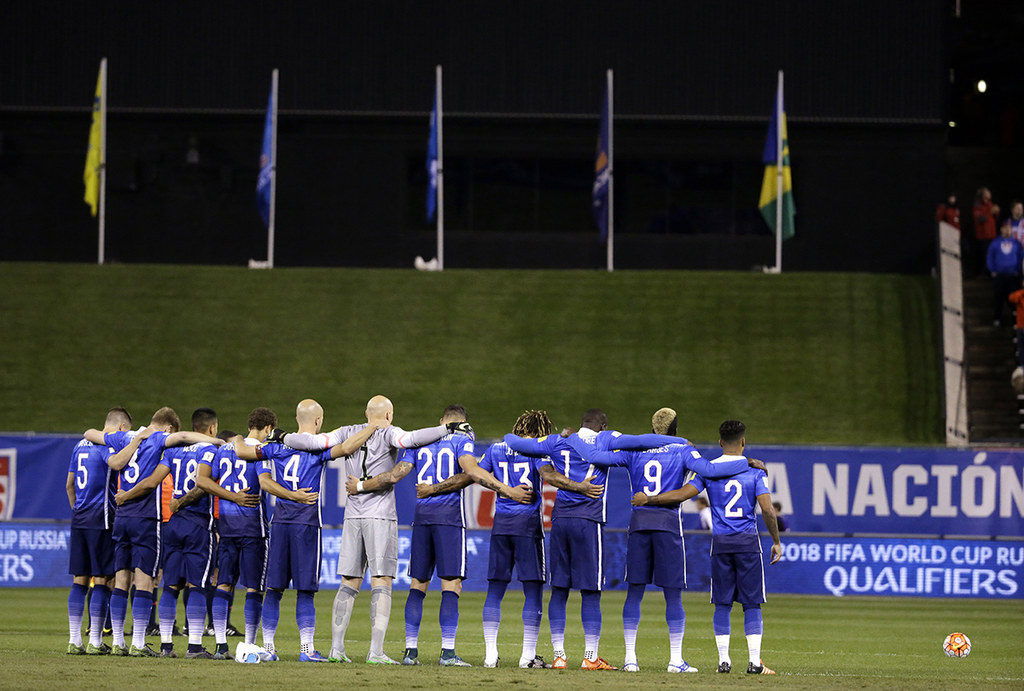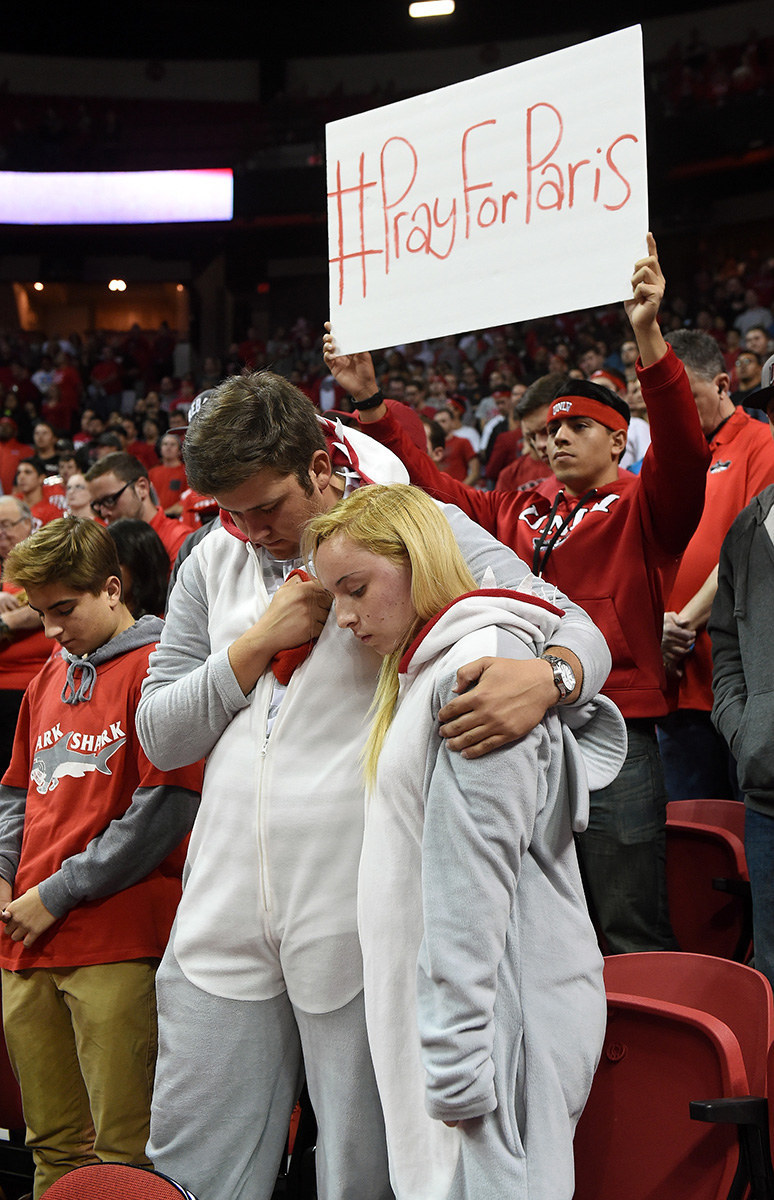 On Saturday, the Army football team carried the flag of France onto the field before a game against Tulane.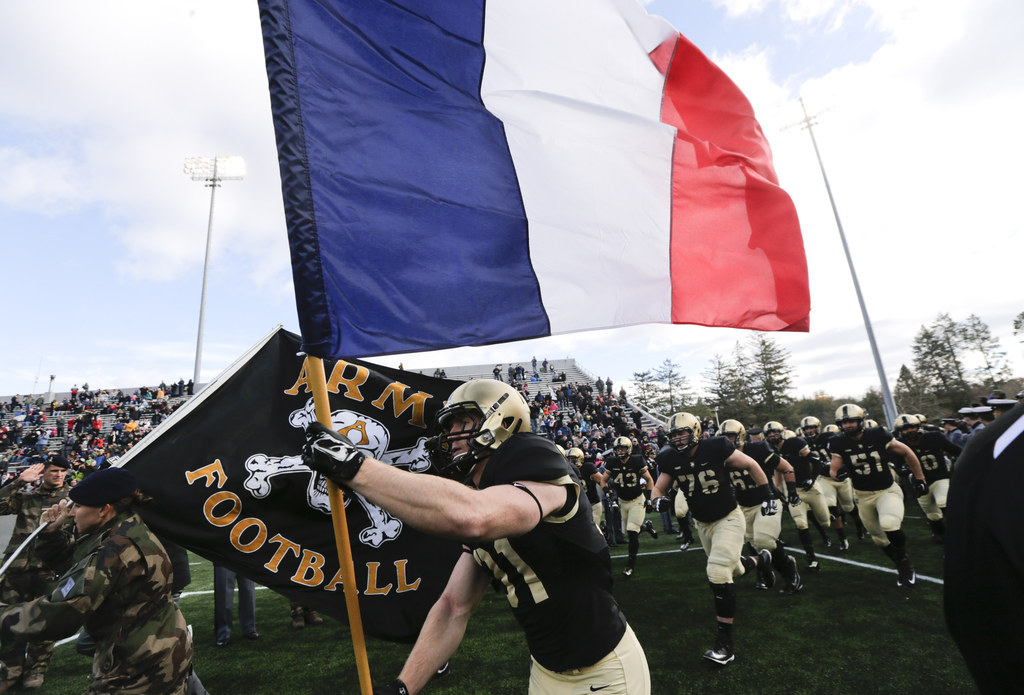 A crowd of people came together outside the French embassy in Berlin to mourn together.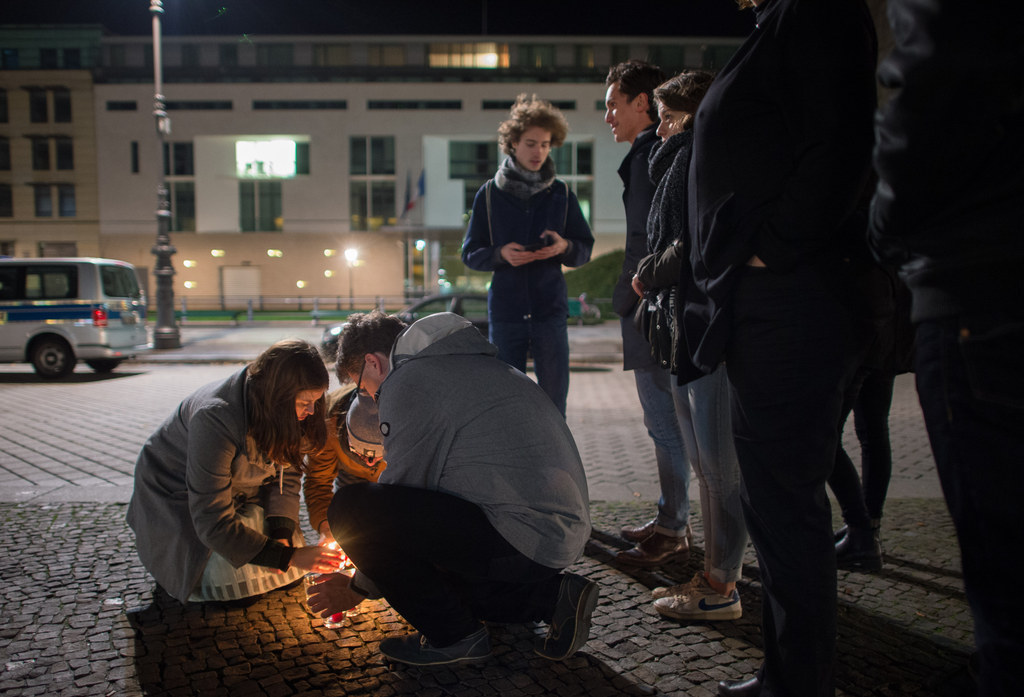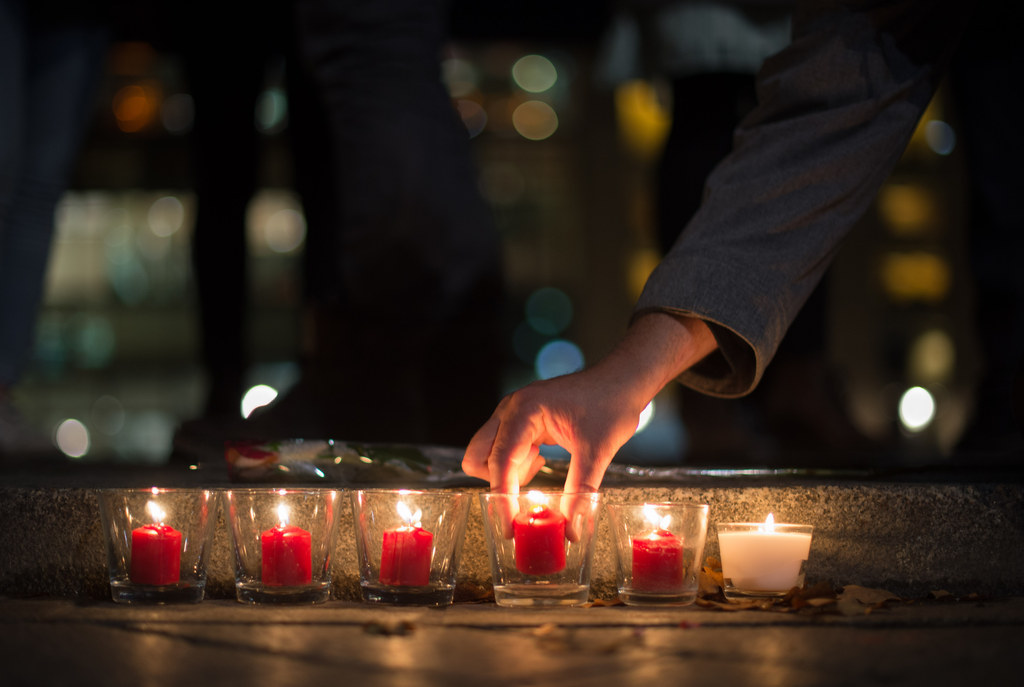 In Australia, people left flowers and cards outside the French embassy in Canberra and a vigil was held in Sydney.
In New Zealand, French students came together to light candles in Auckland.
Flowers, signs, candles, and vodka were left by mourners outside the French embassy in Moscow.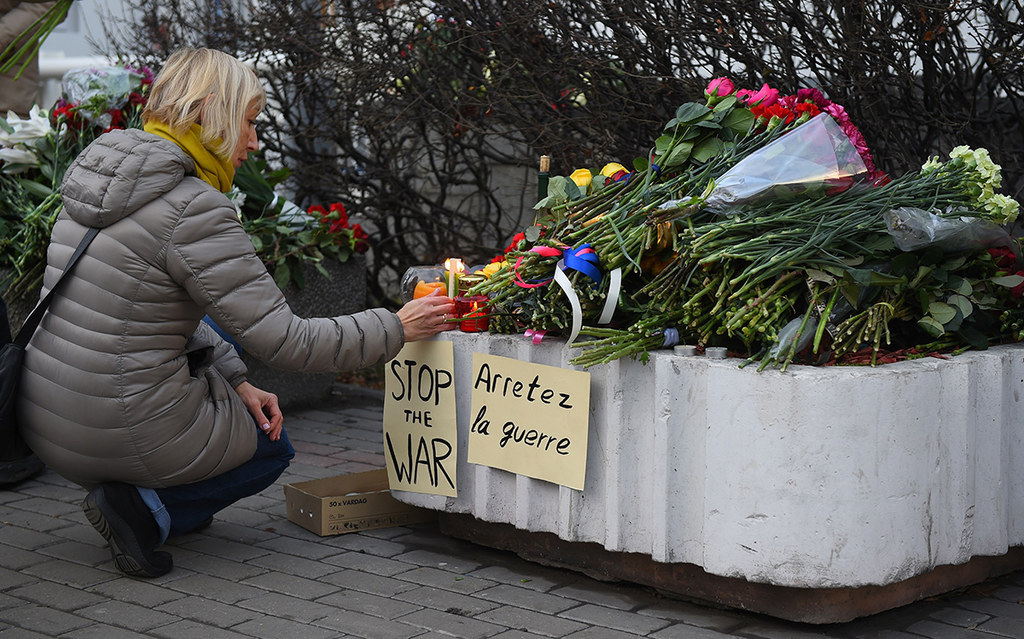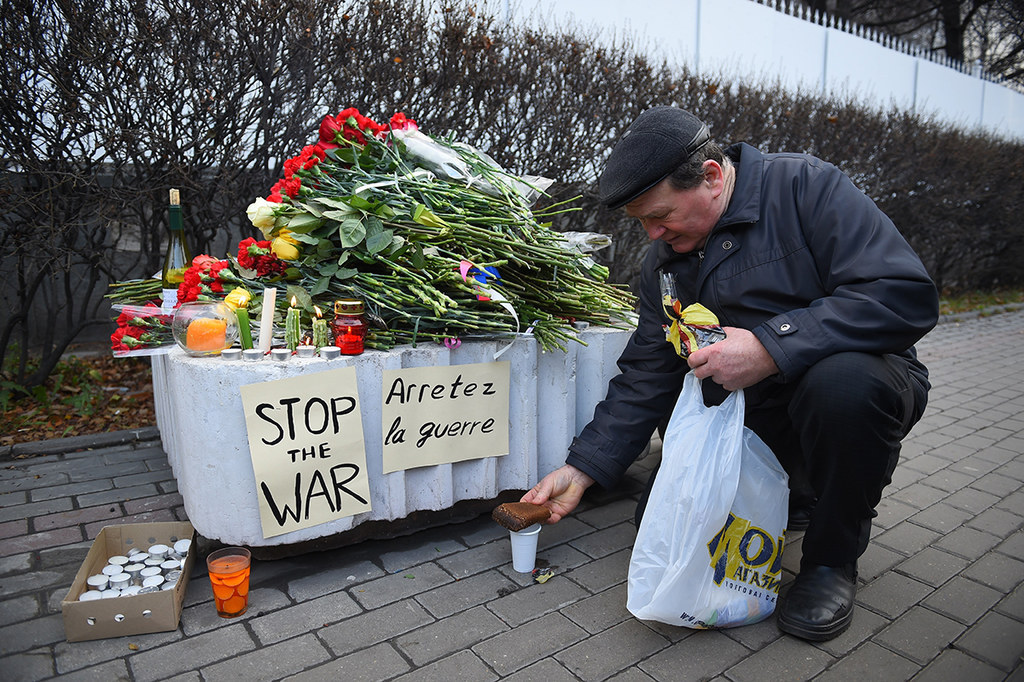 In China, there was a minute's silence before a basketball match as flags flew at half-mast in other areas of the country.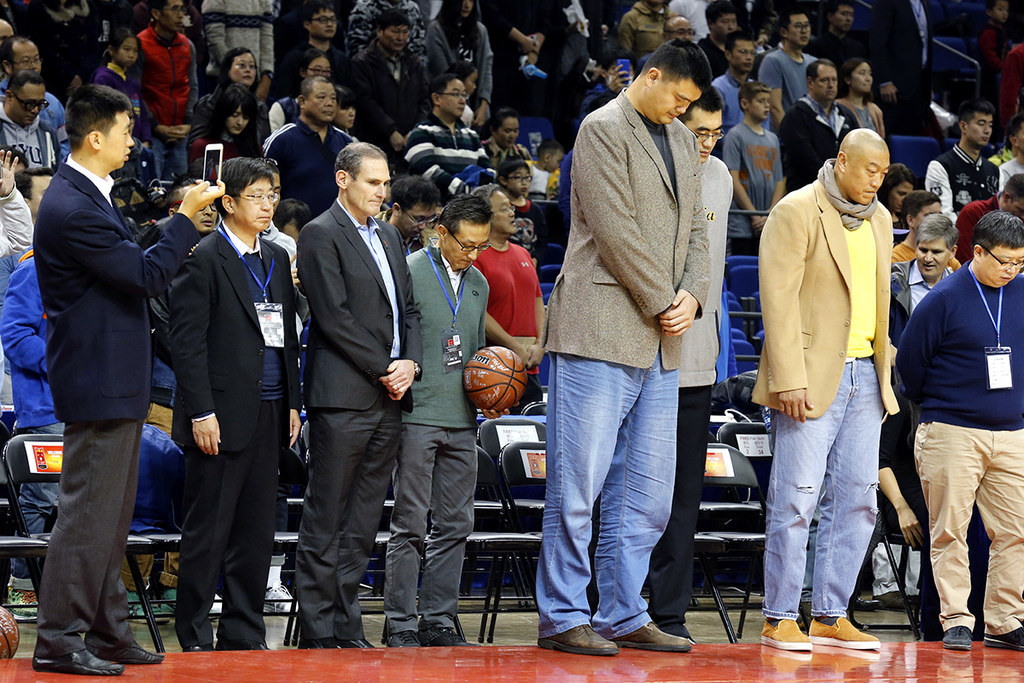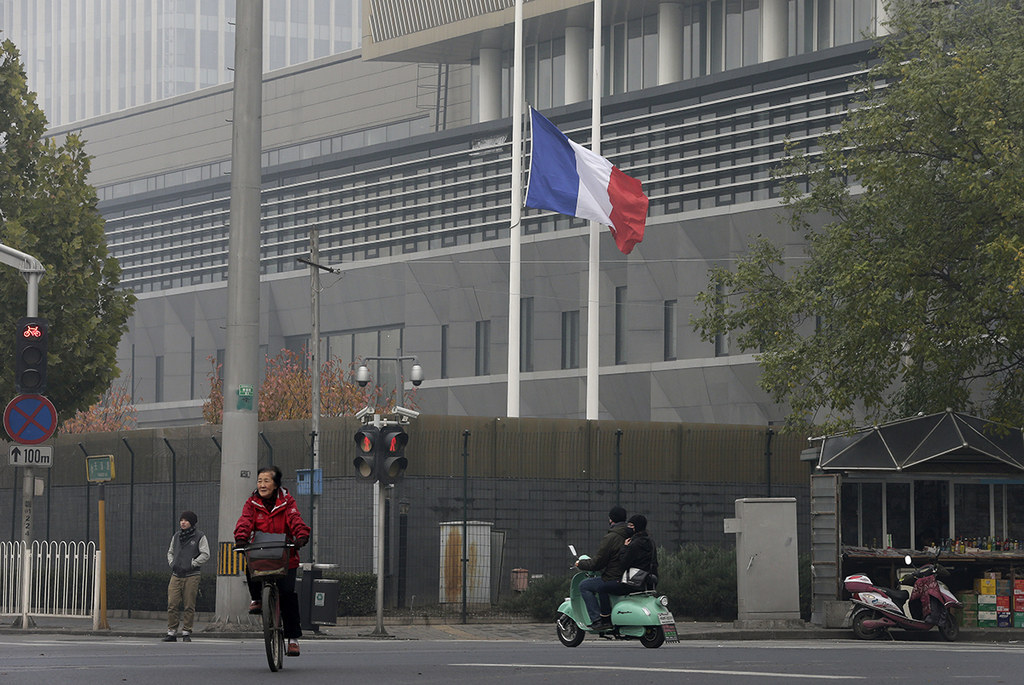 And in Japan, people also left flowers outside the French embassy in Tokyo.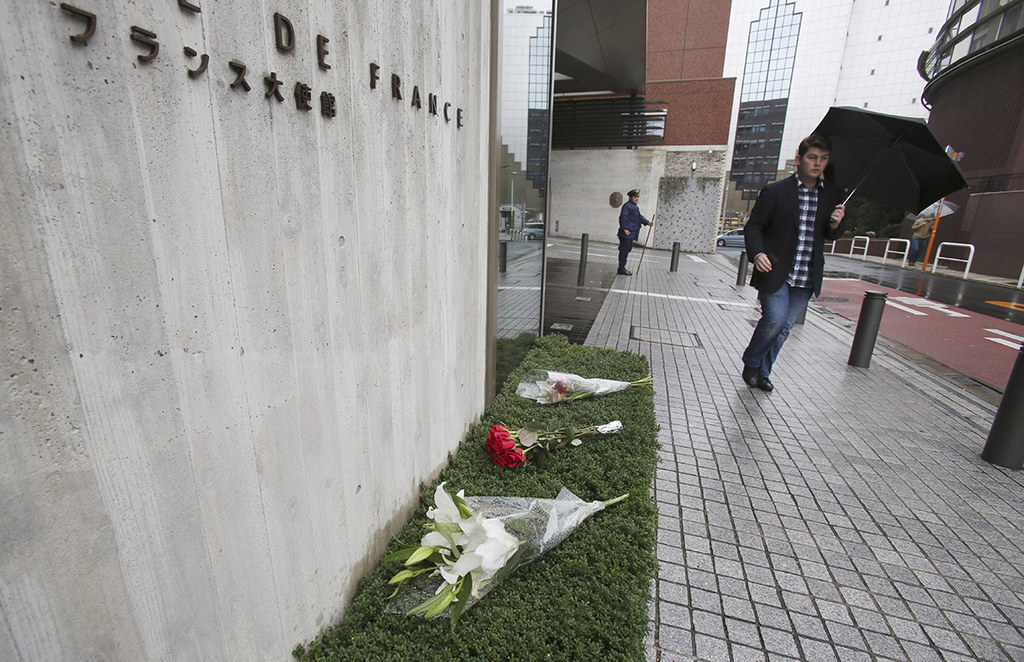 Vigils have also been held in Thailand, Ukraine and Denmark