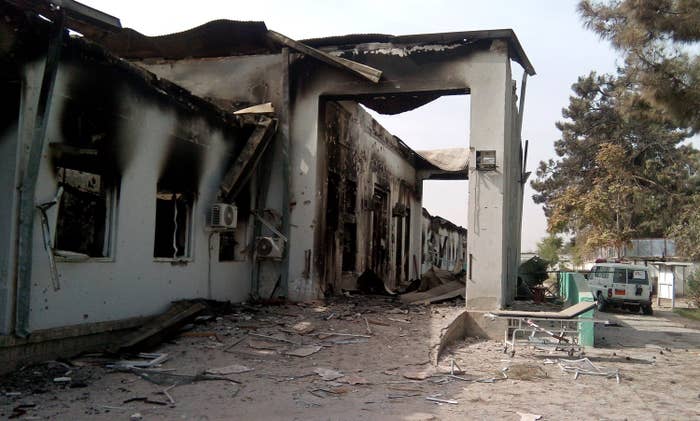 The U.S. air strike on a Doctors Without Borders hospital that killed at least 30 people last month happened as a "direct result of avoidable human error", the Pentagon said Wednesday.

An investigation by the defense department found some individuals did not follow the rules of engagement during the attack on the hospital on Oct. 3, U.S. Army General John Campbell said in a press conference in Afghanistan on Wednesday.
The investigation concluded the crew of an AC-130 gunship mistook the clinic for a nearby government building controlled by the Taliban. Several individuals involved in the strike have been suspended, Campbell said.
General Campbell, the top NATO and U.S. commander in Afghanistan, said the report had taken more than three weeks to compile and was based on interviews with 65 witnesses.
He added the mistake occurred because crew on the gunship relied on a physical description of the compound provided by Afghan forces. The intended target, a building believed to be used by the Taliban as a prison, was 450 yards away from the hospital, he said.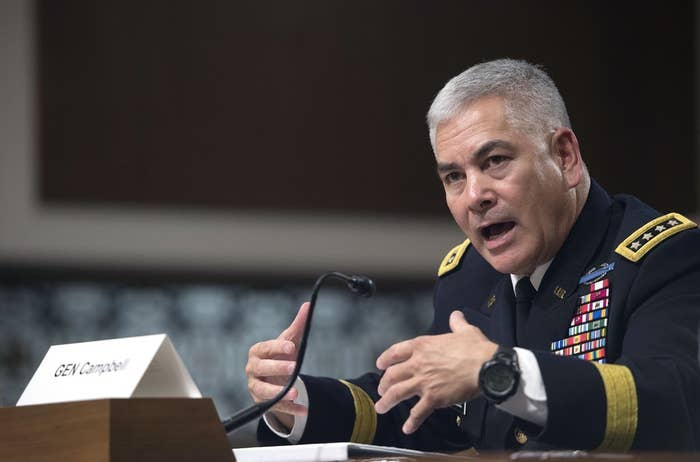 "This tragedy was the direct result of avoidable human error ... compounded by systems and procedural failures," Gen. Campbell said.

"Multiple errors occurred that resulted in the misidentification [of the hospital].

"[U.S. forces] did not know the compound was [a Doctors Without Borders] medical centre. They executed from air and did not take appropriate measures to verify the facility was a military target."
He added that "fatigue" and "high operational tempo contributed to this tragedy."
The investigation found the gunship fired 211 shells at the hospital over a 29-minute period before anyone realized they had made a mistake.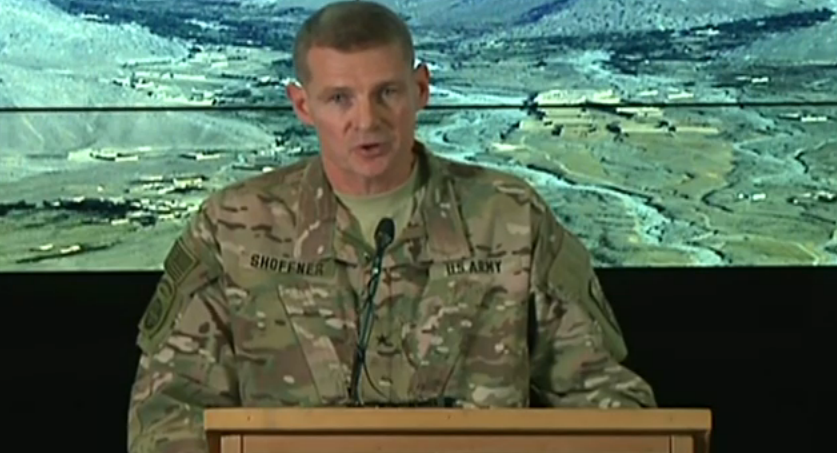 Brigadier General Wilson Shoffner, spokesman for the Resolute Support Mission in Afghanistan, added: "We did not intentionally hit the hospital and we are heartbroken about what happened. We made a terrible mistake that contributed to unnecessary deaths."

"We would never, ever do anything to harm innocent civilians. We are committed to making sure this can not and does not happen again," he said.
Doctors Without Borders, which is also known as Médecins Sans Frontières (MSF), has called the attack on the hospital a "war crime" and demanded an independent investigation. Neither Shoffner or Campbell would comment on the possibility of the U.S. agreeing to such an investigation.
In a statement on Wednesday afternoon, MSF General Director Christopher Stoles said the U.S. account left the charity "with more questions than answers":
It is shocking that an attack can be carried out when U.S. forces have neither eyes on a target nor access to a no-strike list, and have malfunctioning communications systems. It appears that 30 people were killed and hundreds of thousands of people are denied life-saving care in Kunduz simply because the MSF hospital was the closest large building to an open field and 'roughly matched' a description of an intended target.

The frightening catalogue of errors outlined today illustrates gross negligence on the part of U.S. forces and violations of the rules of war. The destruction of a protected facility without verifying the target – in this case a functioning hospital full of medical staff and patients -- cannot only be dismissed as individual human error or breaches of the U.S. rules of engagement. MSF reiterates its call for an independent and impartial investigation into the attack on our hospital in Kunduz. Investigations of this incident cannot be left solely to parties to the conflict in Afghanistan.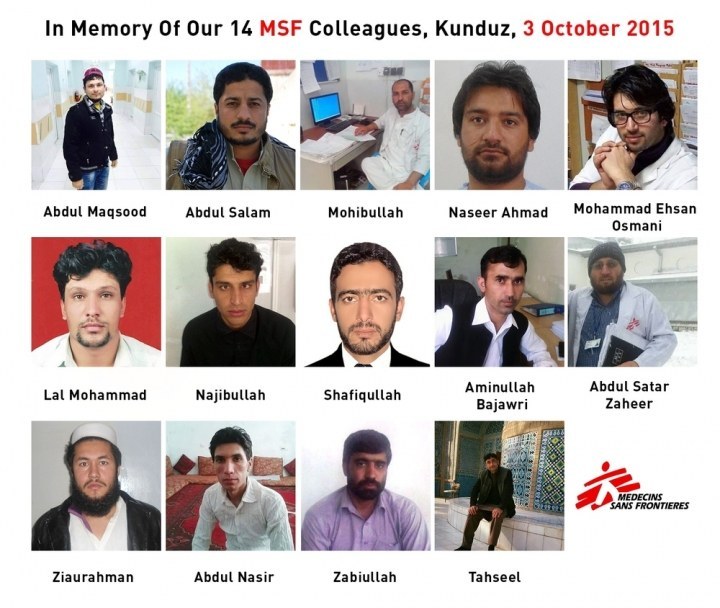 On Monday, MSF released the names and photos of its 14 staff who were killed in the botched strike.
One of those killed, Zabiullah, worked as a guard at the hospital, but also moonlighted as a poet and writer. In its media release, the medical charity shared one of his poems, which read, "Time will fly, but its memory will remain,/Wounds will heal, but its stain will remain."