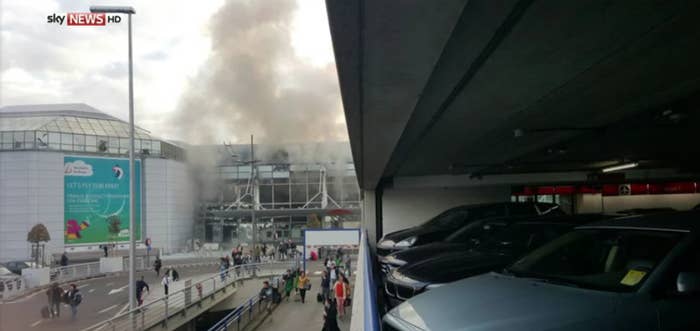 Two explosions have been reported at Brussels Airport leading to the lockdown and evacuation of the building.
Just before 8 a.m. local time two loud explosions were heard in the departure lounge and images of the airport show smoke rising from one of the terminal buildings.
Sky News reporter Alex Rossi was in the airport at the time of the explosions. "We heard the walls shake and dust began falling from the ceiling. There's no doubt in my mind that the explosion happened in the building."
All flights have been grounded and train travel to the airport has been canceled.