Two Dogs Were Reunited With Their Owner After Being Pulled From The Debris Of A Tornado
The pair were stuck under the rubble of their home for two days.
On Saturday tornadoes tore through Texas, killing 11 and damaging or destroying more than 600 buildings.
Several tornadoes struck the Dallas area on Saturday night. Eight people died in Garland, while three were killed in Collin County.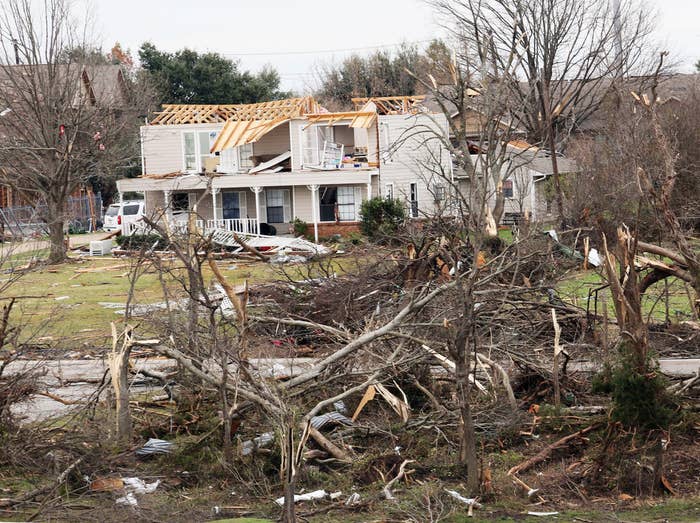 But among the tragedy were stories of hope.
Michael Delgado, from Rowlett, was one of those affected by the severe storms. His home was completed destroyed and his brother and grandmother had to be dug out of the building by rescuers Saturday night.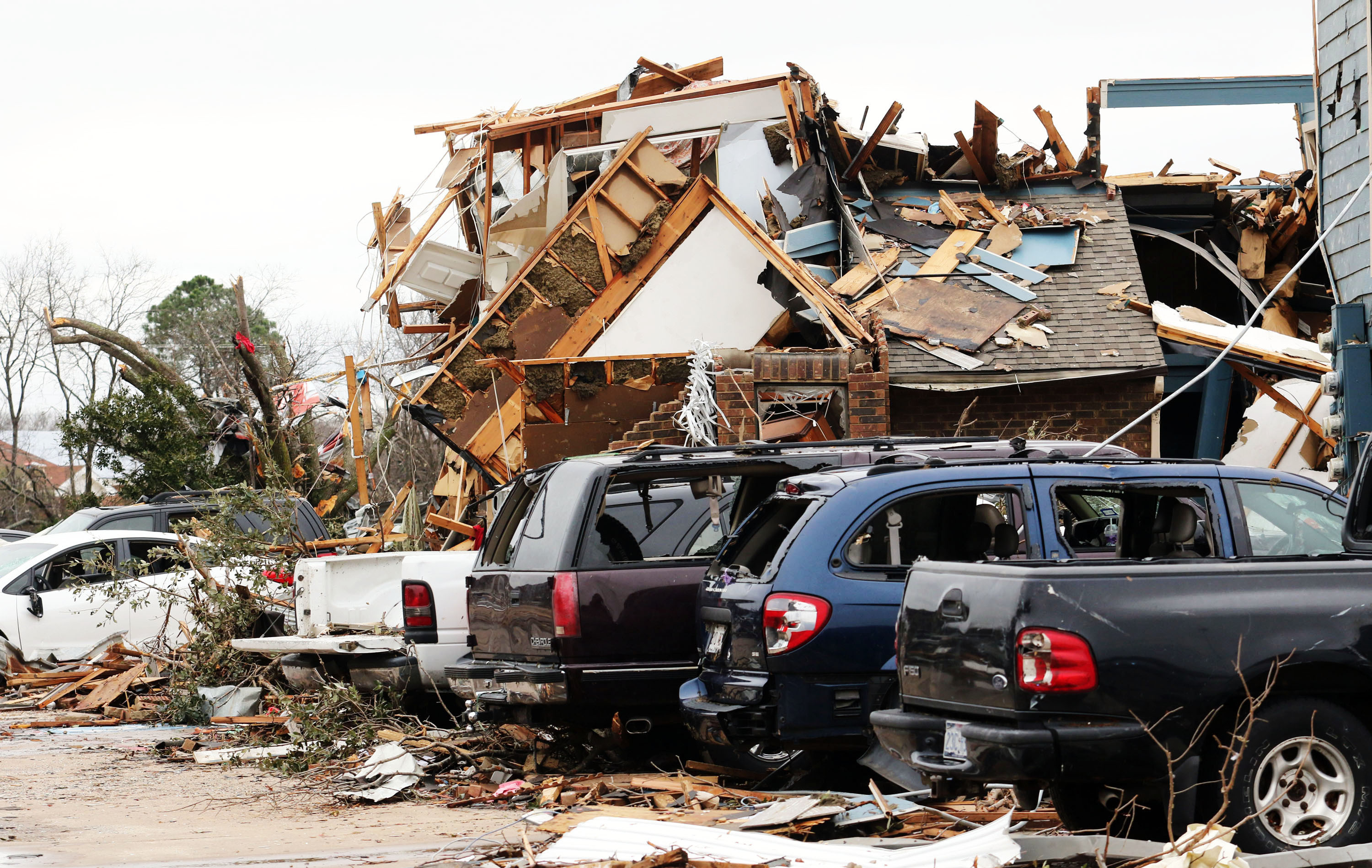 In the immediate aftermath of the storm his beloved dogs Sawyer and Lucy were nowhere to be found.
But that didn't stop Delgado and his friends from searching for the animals through the debris of what used to be his home.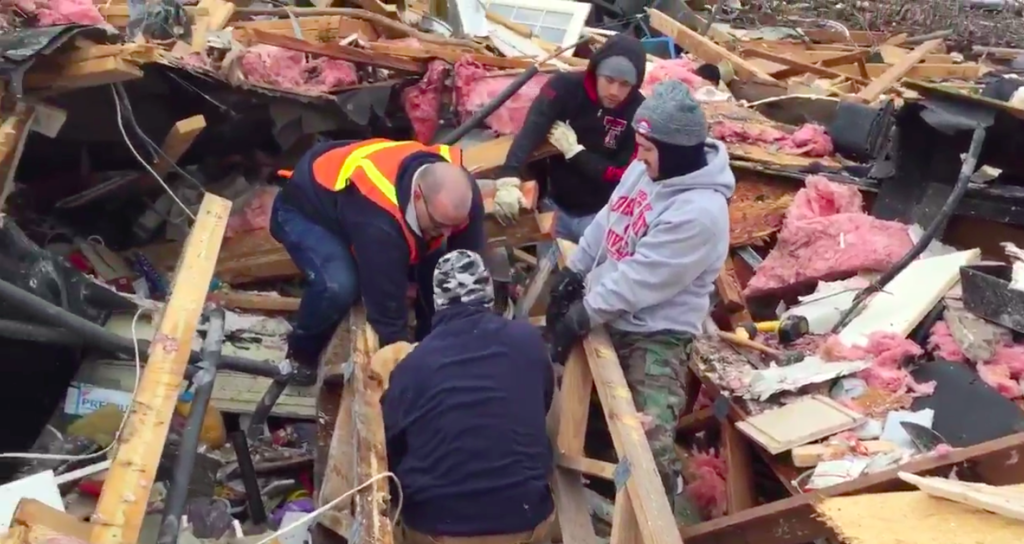 Sawyer, a yellow labrador, was found first on Monday afternoon.
And then just hours later, after being stuck under rubble for two days, miniature pincher Lucy was heard barking just as the rescuers were about to stop searching for the day.
Friend Frank Hettlinger filmed the emotional reunion when Lucy was pulled from pile of debris by her elated owner.
"Lucy was under the biggest pile of rubble we didn't have a chance to dig through yet — which quickly changed when we heard her," Hettlinger told BuzzFeed News.
"They were both under wall sections of the house that collapsed and formed debris piles around them. The house was totally destroyed."
"[Michael] was elated. He didn't care that the house and his things were gone," Frank said.
"Once he knew that his family and his dogs were safe, you could tell he was relieved."
Both dogs are now at the vet being looked over and rehydrated. Amazingly, neither suffered any broken bones or major injuries.