Two Arrested Over Suspected New Year's Eve Terror Plot In Turkey
Two suspects, believed to be members of ISIS, were found with explosive vests.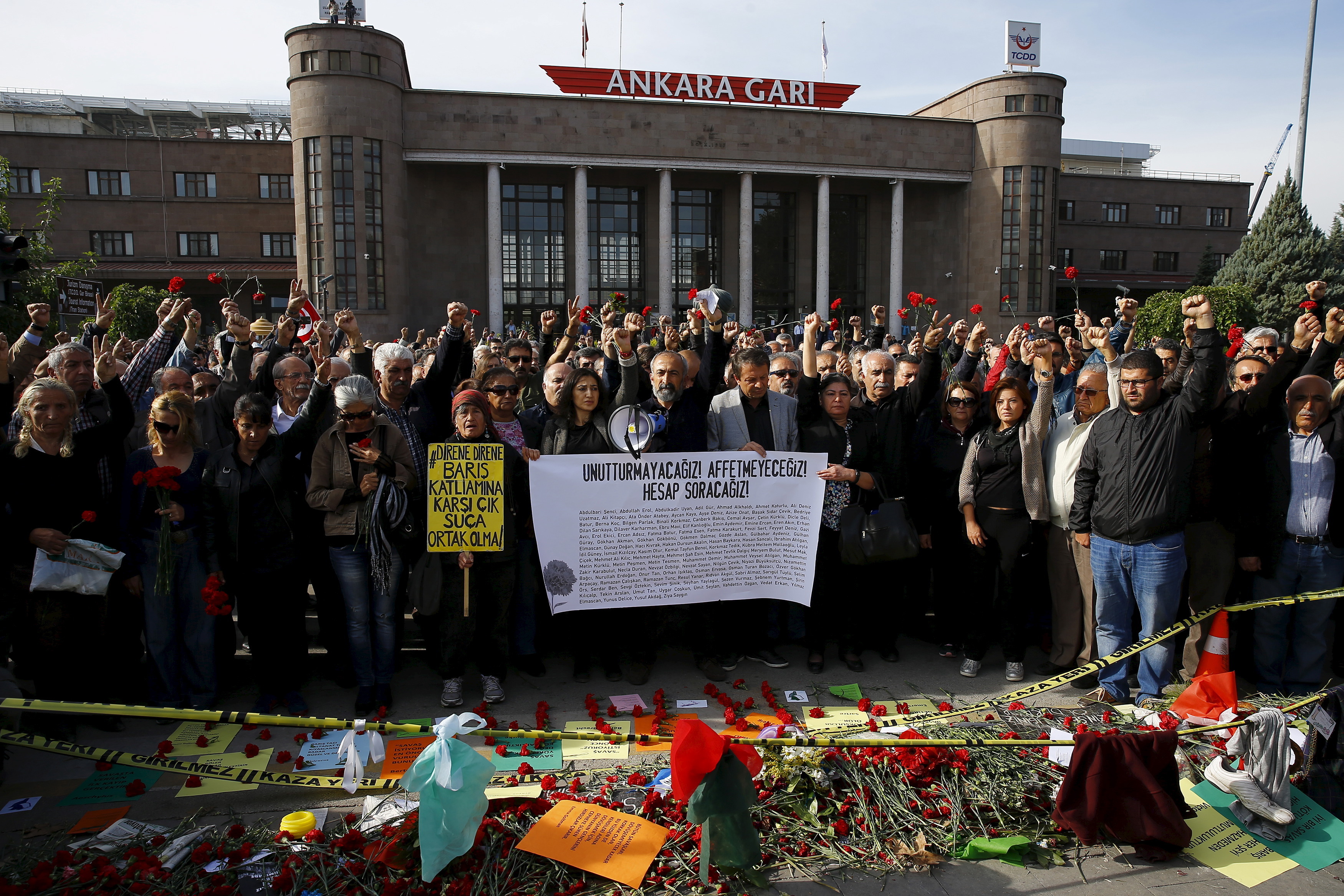 Two suspects have been arrested on suspicion of plotting a suicide bomb attack on New Year's Eve in Turkey, officials said Wednesday.
The suspects, known only as M.C. and A.Y., were said to be members of ISIS and were allegedly planning to attack Ankara's main square on Dec. 31, the semi-official Anadolu Agency reported.
The Turkish capital was hit by twin suicide bombings on Oct. 10, when 103 people were killed in an attack on protesters gathering outside the city's main train station for a peace rally.
The attack, which left hundreds wounded, was the deadliest in modern Turkish history and was attributed to ISIS supporters.
The Ankara chief prosecutor's office told Anadolu Agency the suspects had targeted two locations near Kizilay, a shopping and restaurant district in the center of the city, and had been found with explosive vests packed with steel ball bearings.
Prosecutors said the arrests were made in Yakup Abdal, a neighborhood on the southern outskirts of Ankara.
The suspects are being held by counter-terrorist police.