Turkey Continues To Shell Kurdish Forces In Northern Syria
Turkish troops shelled positions held by the Kurdish militia in the Azaz countryside, north of the city of Aleppo, on Saturday and Sunday.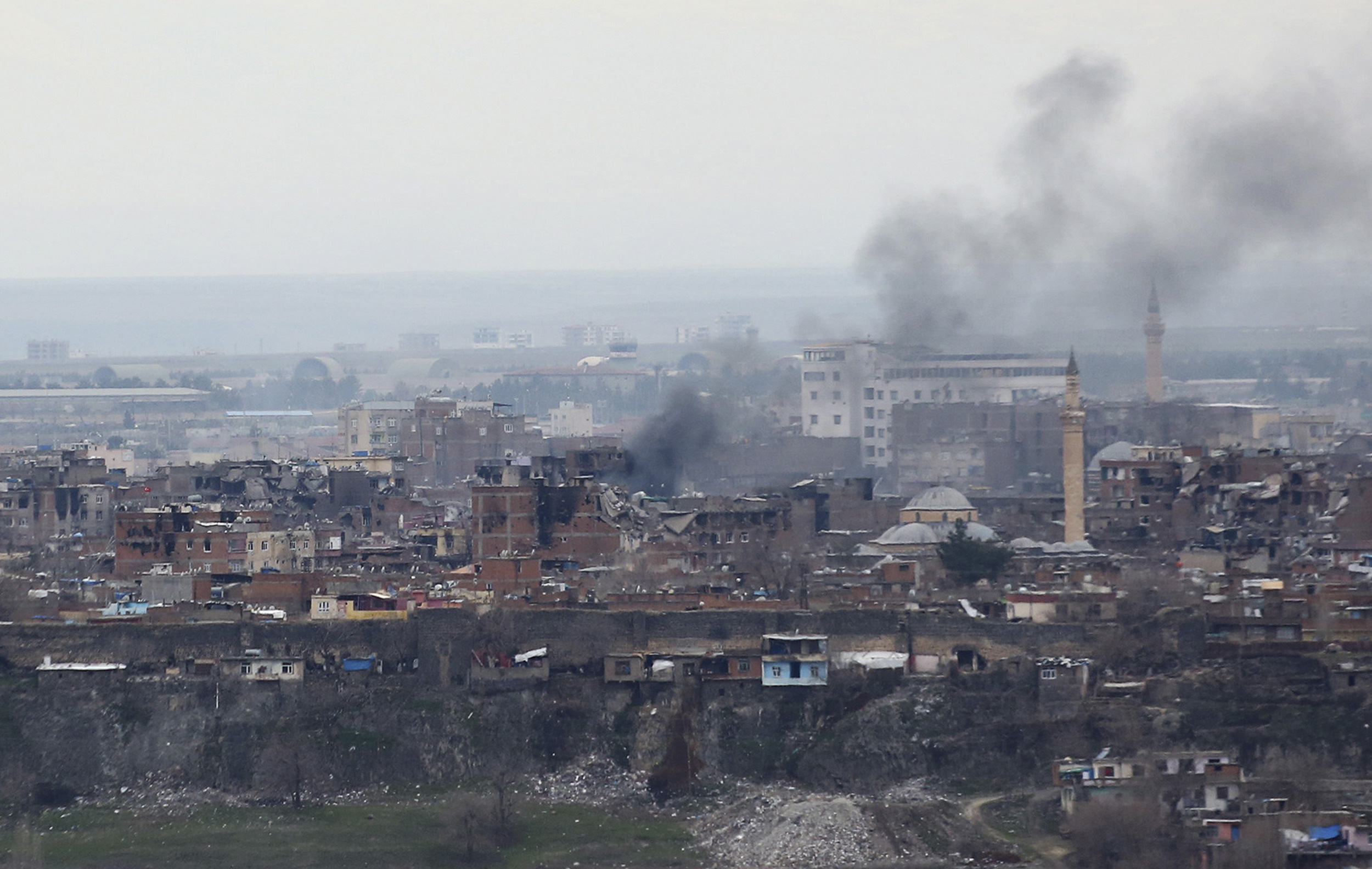 Turkey shelled positions held by Kurdish rebels in northern Syria for a second day Sunday, according to reports.
Turkish troops were shelling positions held by the Kurdish Democratic Union Party (PYD) in the Azaz countryside north of the city of Aleppo, state media Anadolu Agency reported.
However, the British-based Syrian Observatory for Human Rights said said two fighters from the Syrian Democratic Forces — a coalition of Kurdish and Arab fighters — had been killed and seven others were wounded in the shelling.
There was no immediate confirmation from the group, the Associated Press reported.
Turkey considers the PYD to be a branch of the terrorist PKK organization. However, the U.S. and other Western nations consider it to be a Kurdish political party.
Shelling was first reported in the area Saturday night when Turkish Prime Minister Ahmet Davutoglu said the army returned artillery fire after coming under attack from PYD, Anadolu reported. Davutoglu said the response was within Turkey's rules of engagement.
He accused the Kurdish People's Protections Units (YPG), the armed wing of the PYD, of carrying out "harassing actions" along the Turkish/Syrian border.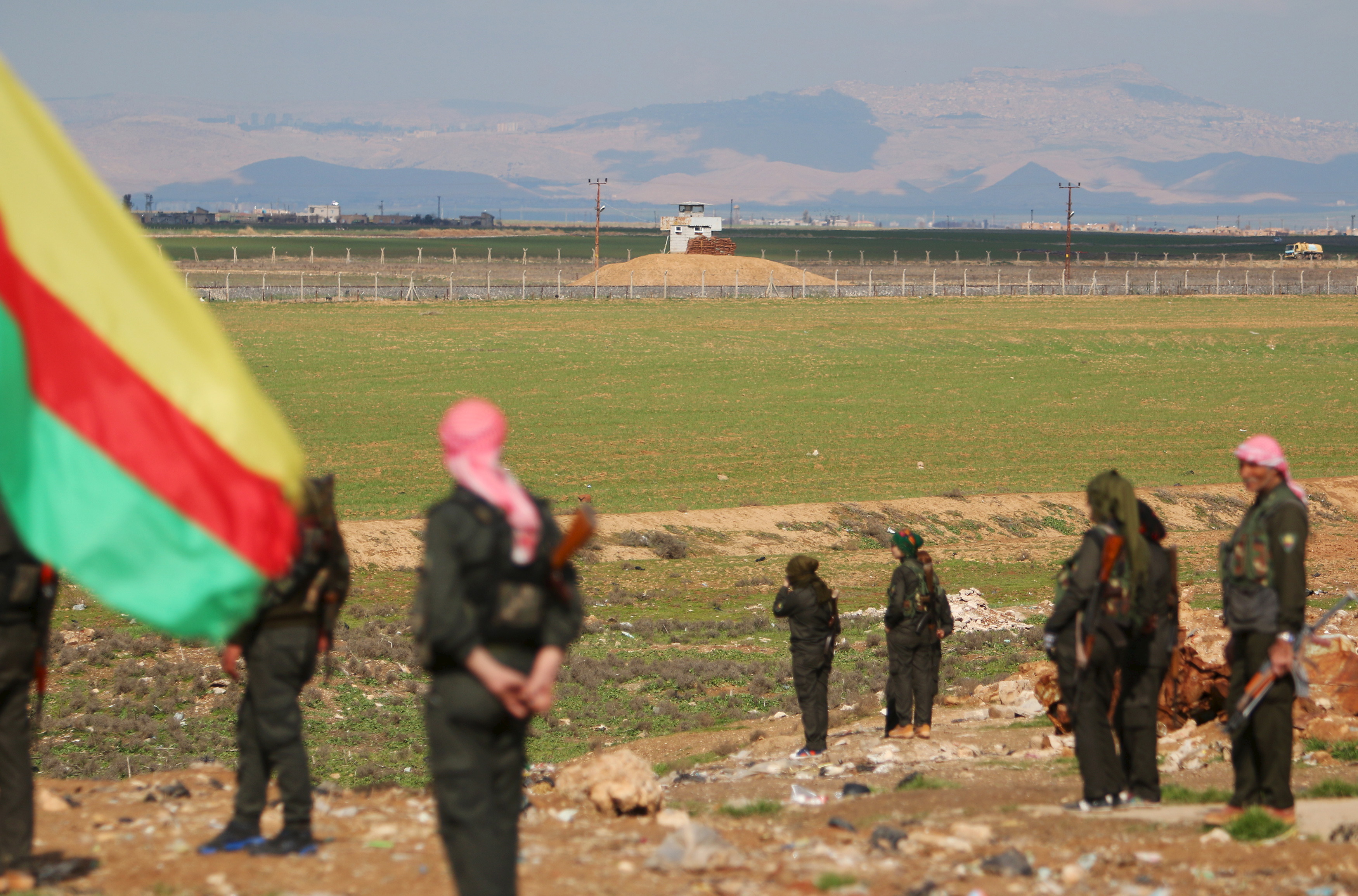 The Akcabaglar base in Turkey's border province of Kilis was shelled Saturday by "PYD/PKK" forces, the Turkish military said.
Turkish troops have targeted Syria's main Kurdish military several times in the past. This time, Turkey appears worried Kurdish fighters might reach Azaz, which is home to a major border crossing point that has been controlled by militants since 2012, the AP reported.
Both the Kurds and Syrian troops have advanced toward Azaz in separate offensives in the area. In addition to sealing the Turkish border, Syrian troops are trying to encircle rebel-held parts of Aleppo, Syria's largest city. If they are able to do so, it will be the biggest defeat for insurgents since the conflict began in March 2011.
Opposition activists also reported heavy Russian and Syrian army airstrikes on the villages of Hayan, Anadan, and Hreitan, north of Aleppo, according to AP.
The latest round of shelling comes just days after the U.S. and Russia announced a plan to cease violence in the area.