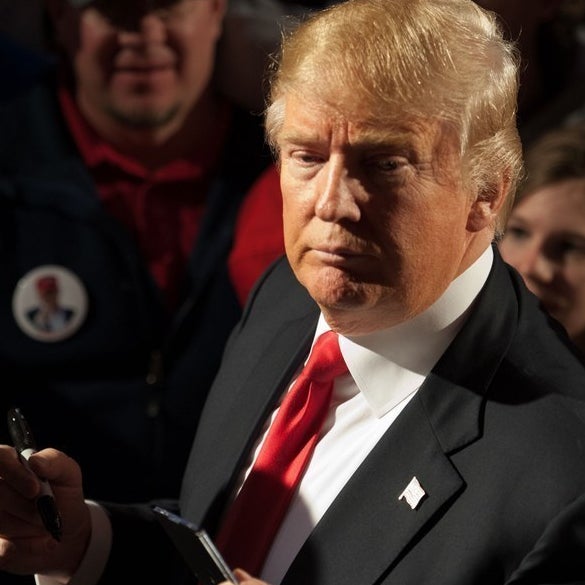 Donald Trump just retweeted a quote from Italian fascist leader Benito Mussolini.
The parody account, called Il Duce (Mussolini's nickname) tweeted a quote from the Italian dictator and attributed it to Trump along with his campaign slogan #MakeAmericanGreatAgain.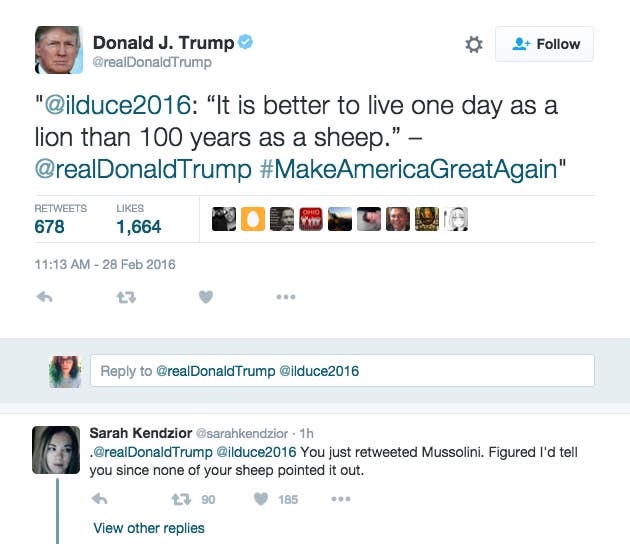 Trump then shared the tweet with his followers.
The Il Duce account has been tweeting quotes from Mussolini and attributing them to Trump for some time now.
The quote Trump shared on Sunday has been attributed to Mussolini by various sources and is believed to have first appeared in 'Duce (1922-42)' in TIME magazine (2 August 1943).
Mussolini founded fascism, set up a legal dictatorship in Italy, and fought alongside Hitler in World War II.
No, we don't know what is going on at this point either.
UPDATE
The brains behind the @ilduce2016 account was Gawker's Ashley Feinberg, the website revealed on Sunday.
"Last year, we set a trap for Trump," Alex Pareene wrote for the website. "We came up with the idea for that Mussolini bot under the assumption that Trump would retweet just about anything, no matter how dubious or vile the source, as long as it sounded like praise for himself."