Top ISIS militant commander Omar al-Shishani has been killed in an airstrike in Syria, the Pentagon has confirmed.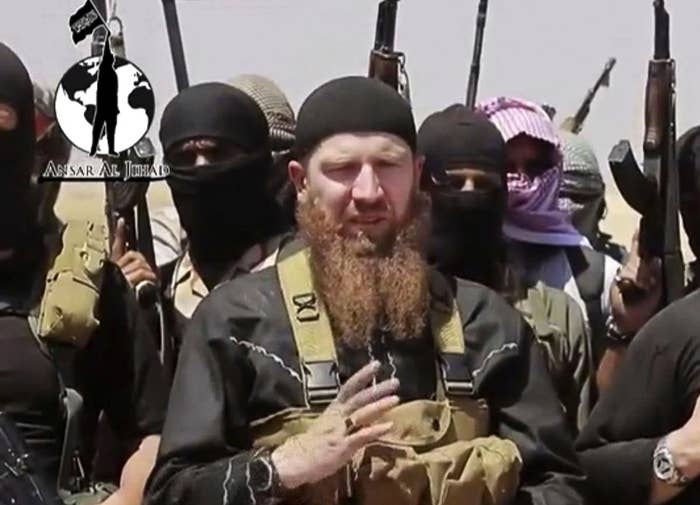 U.S. Army Col. Steve Warren said Tuesday that defense officials had been able to confirm that Shishani was killed in the March 4 airstrike. Warren said they "got the word Monday morning," the Associated Press reported.
Warren described Shishani, who was from the European nation of Georgia and was born Tarkhan Tayumurazovich Batirashvili, as a "very important figure" in ISIS.
And in an email statement to BuzzFeed News, the Pentagon said "we assess he is dead."
Several of Shishani's bodyguards were also killed in the strike, which took place near the town of Shaddadi, the BBC reported. According to CNN, a total of 13 ISIS figures were killed in the "wave of strikes by drones and manned aircraft."
Shishani had been sent to the town to bolster ISIS fighters, according to the BBC.
Earlier on Tuesday, an Iraqi intelligence official and the London-based Syrian Observatory for Human Rights both said Shishani had died.

The Chechen was one of the group's most well-known commanders in charge of military operations in Syria.

Speaking to reporters on March 8, White House Press Secretary Josh Earnest was unable to confirm the terrorist's death at the time, but said ISIS had "suffered a series of strategic defeats in and around Shaddadi."