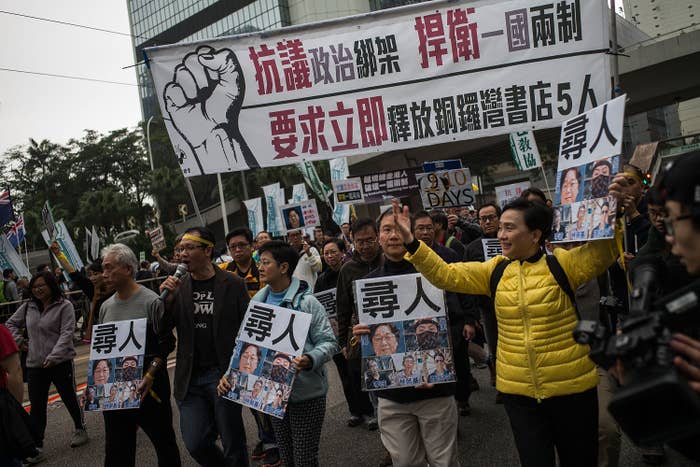 Thousand of protesters have marched through the streets of Hong Kong demanding answers over the disappearance of five booksellers.
Organisers said about 6,000 people joined a rally Sunday calling for greater action to find the five booksellers, including British citizen Lee Bo, the Hong Kong Fress Press reported.

Lee's wife reported him missing to police but soon withdrew her complaint after receiving a letter reportedly handwritten by her husband telling her he had gone to the Chinese mainland to work with "concerned parties," according to the BBC.
Activists are concerned the missing people have been taken to mainland China as authorities have been slow to act on investigating how the booksellers vanished and where they may be.
Beijing has yet to officially confirm that the five men are being held.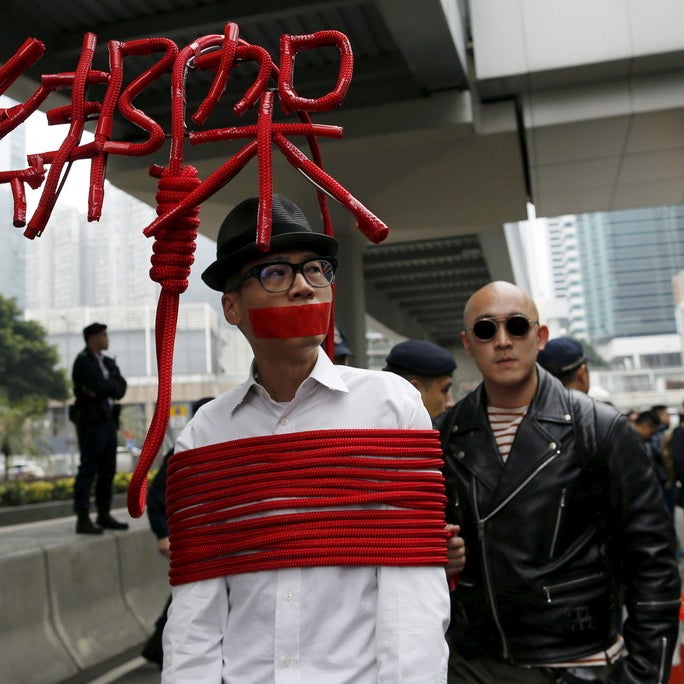 Richard Tsoi, who organised the march, said it was time for Beijing to explain to the Hong Kong people what has happened to the missing booksellers, the South China Morning Post reported.

"The 'One Country, Two Systems' is under threat. It is time for Hong Kong people to come out to defend the city, to defend the freedom we have always enjoyed," said Tsoi.
"The turnout has reflected the determination of Hong Kong people to defend their rights. The central government needs to promise Hong Kong people that the city will enjoy a high level of autonomy."