The war in Syria has continued to dominate headlines this week as a ceasefire was discussed and countries argued over who was responsible for assisting the tens of thousands of refugees fleeing the continuing violence.
Here is a breakdown of the biggest news from the country this week.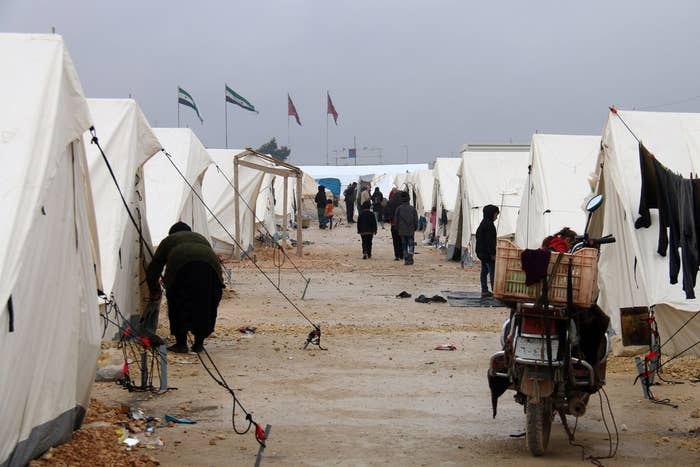 Russia Continued To Insist It Is Not Bombing Civilians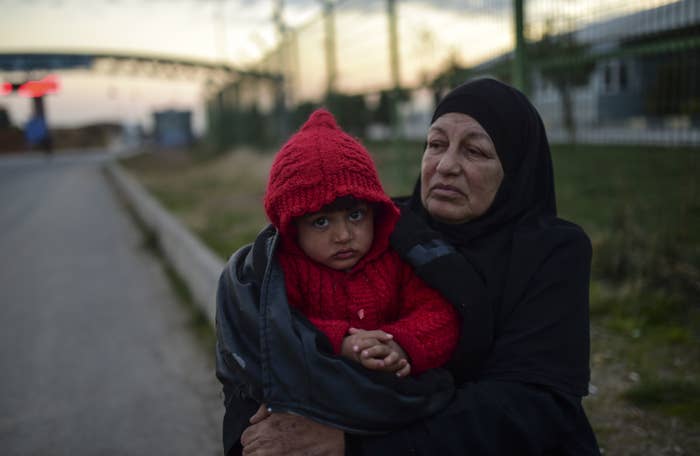 Russian Prime Minister Dmitry Medvedev rejected accusations Saturday that his country's forces have bombed civilians in Syria, saying it was "just not true," Reuters reported.
"There is no evidence of our bombing civilians, even though everyone is accusing us of this," Medvedev told a security conference in Munich.
"Russia is not trying to achieve some secret goals in Syria. We are simply trying to protect our national interests."
His speech came shortly after French Prime Minister Manuel Valls told the same conference that Russia needed to "stop bombing civilians."
In January, the British-based Syrian Observatory for Human Rights said at least 1,015 civilians had been killed in Russian air strikes.
Syrian President Bashar Al-Assad Vowed To Retake Syria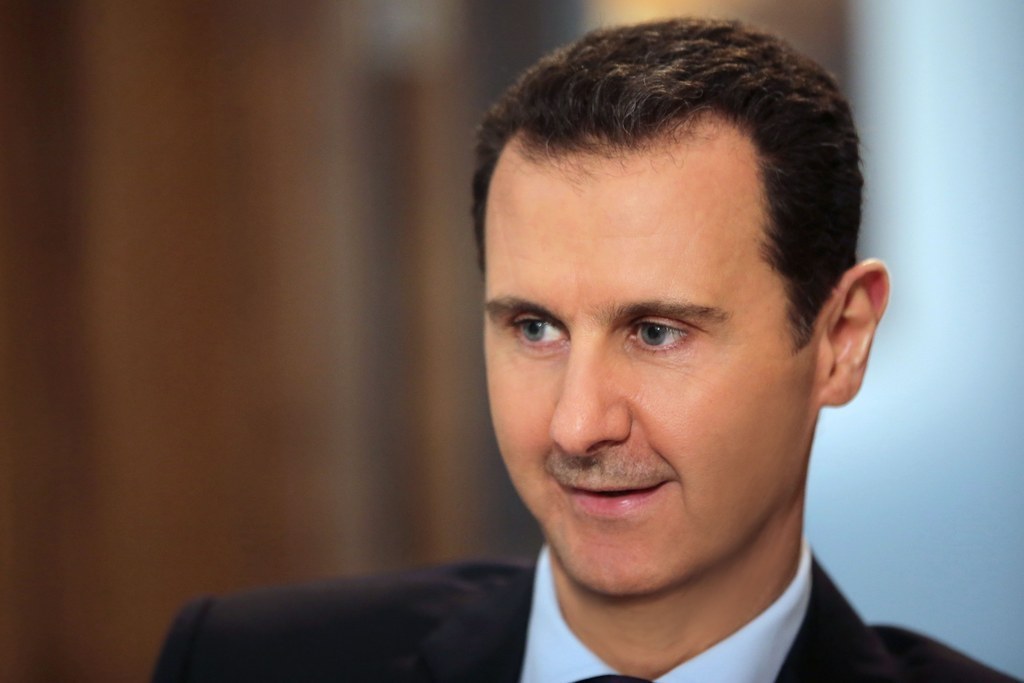 In an interview with AFP Friday, Assad vowed he would retake the entire country and warned it would take a "long time."
Speaking from Damascus hours before a ceasefire plan was announced, Assad said he backed peace talks in the region but would not "stop fighting terrorism."
"Regardless of whether we can do that or not, this is a goal [retaking Syria] we are seeking to achieve without any hesitation. It makes no sense for us to say that we will give up any part," he said.
Assad blamed terrorism for the flow of refugees fleeing Syria, and also claimed Europe's governments "have been a direct cause for the emigration of these people, by giving cover to terrorists in the beginning and through sanctions imposed on Syria, to help in making the Syrians return to their country."
"Any scene of suffering is painful to all of us as Syrians," he said. "I would like to ask every person who left Syria to come back."
Diplomats Agreed To A "Cessation Of Hostilities" In Syria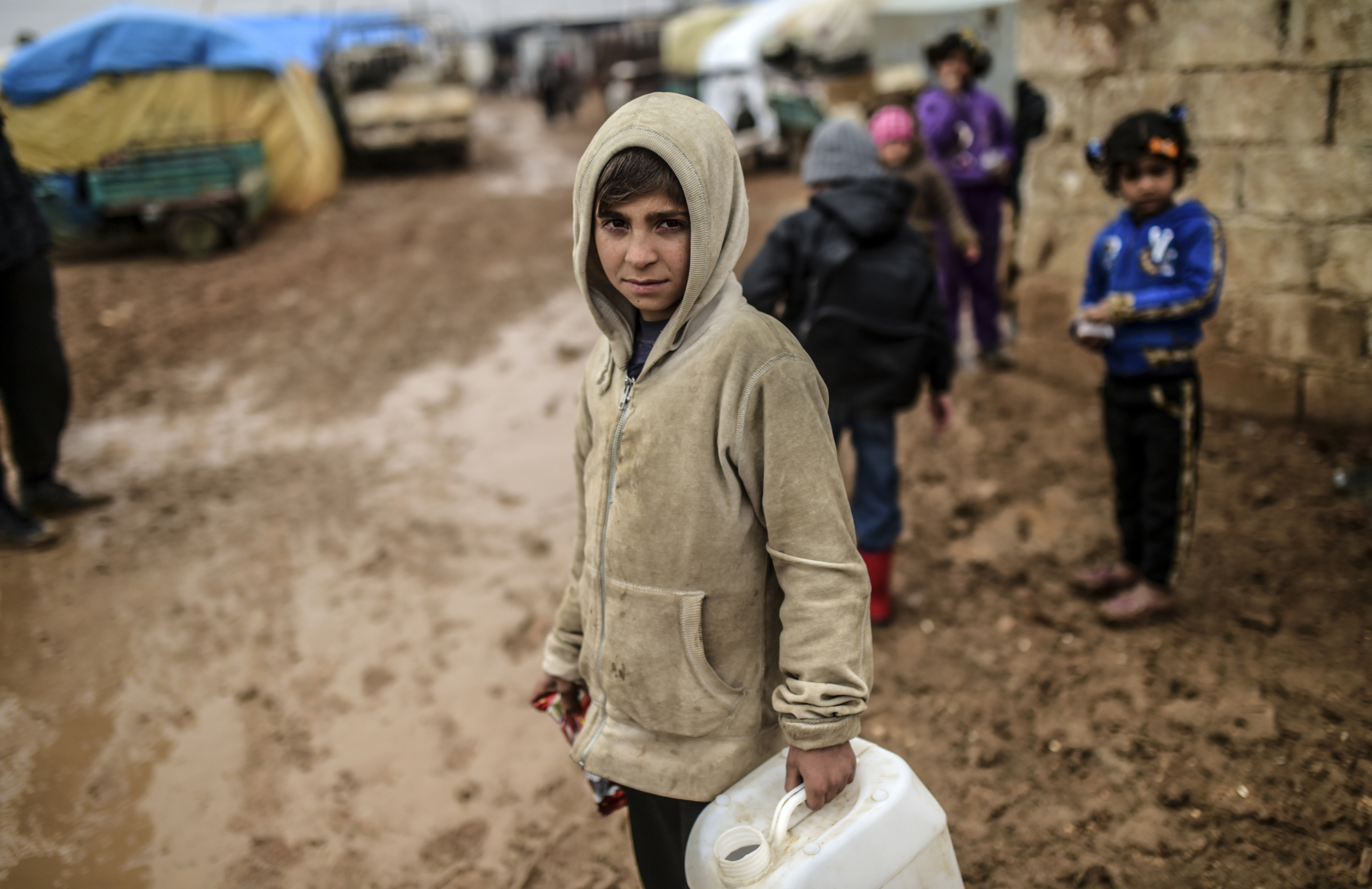 U.S. Secretary of State John Kerry announced Friday diplomats had agreed to "a cessation of hostilities" in Syria, adding that work on implementing the agreement would take place next week.
"We have agreed to accelerate the delivery of humanitarian aid and implement a nationwide cessation of hostilities," Kerry said. But there continues to be disagreement over the role Assad will have in the process. "It is my belief, and the belief of the majority of the members of this group, that there will not be peace in Syria if Assad is determined to stay there in this country," Kerry added.
Initial peace talks were suspended days after they began in Geneva in January, in the wake of the Aleppo offensive.
George And Amal Clooney Met With German Chancellor Angela Merkel To Discuss Refugees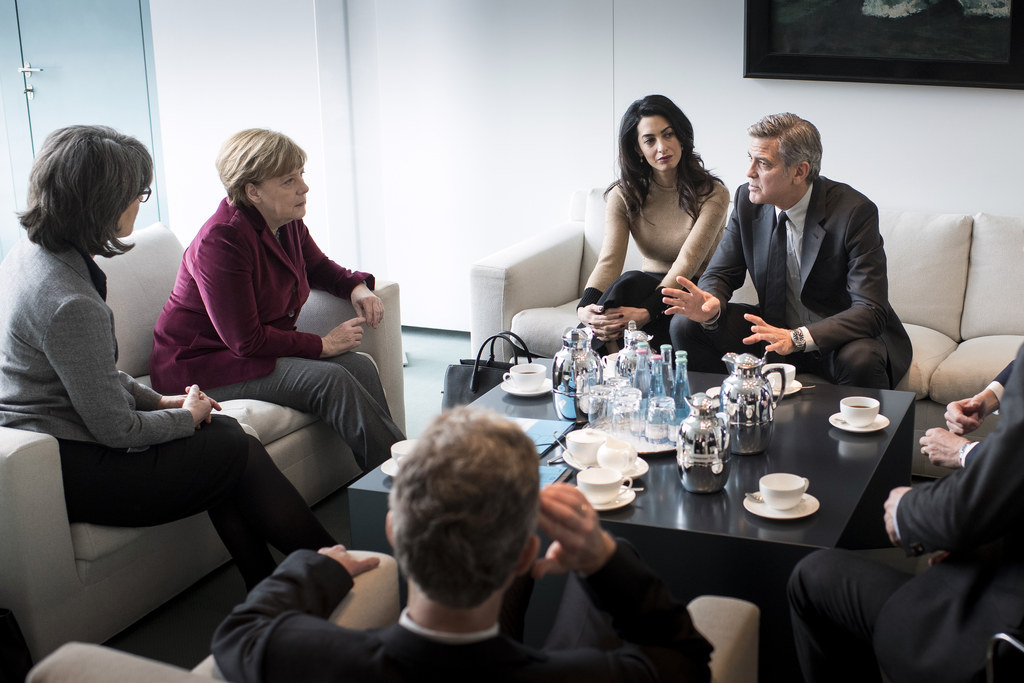 The couple spent 40 minutes with the German chancellor in Berlin on Friday to find out what more can be done to help the millions of Syrian refugees seeking sanctuary in Europe.
George Clooney said Thursday that he wanted to discuss with Merkel "what things we can do, what things that we can help with" on the global refugee crisis.
The actor has long called on the U.S. to take in more Syrian refugees.
He told Sky News: "The U.S. needs to do more as we know, taking 10,000 refugees a year is not enough, that's clear."
The E.U. And U.N. Urged Turkey To Take In More Refugees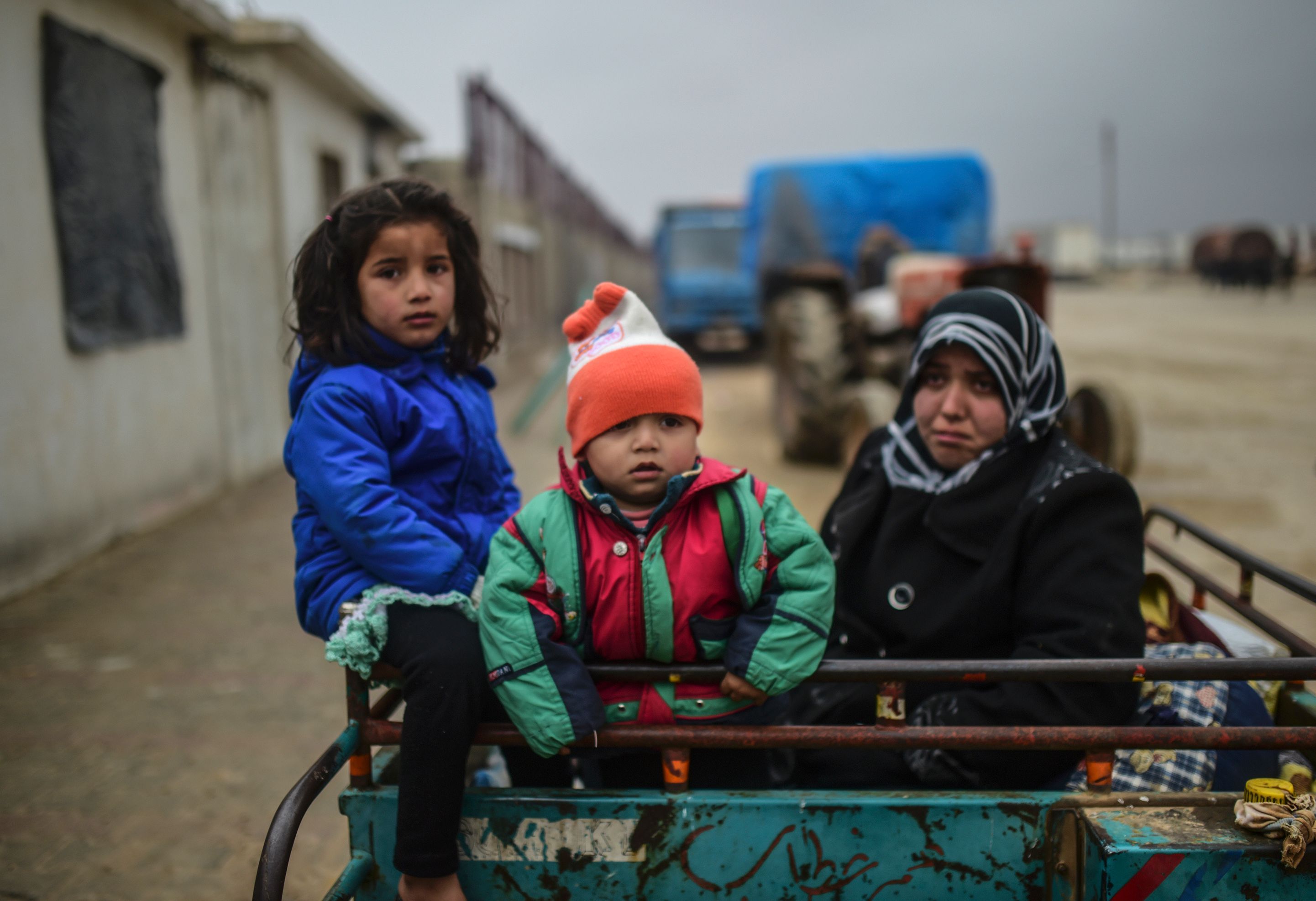 In recent days a Russian-backed Syrian government offensive around the city of Aleppo has sent tens of thousands of refugees fleeing to the Turkish border.
There are estimated to be more than 35,000 Syrian refugees waiting at the border town of Kilis, the BBC reported.
However, Turkey has said the refugees have food and shelter inside Syria and they do not need to cross into the country. Turkey has previously taken in about 3 million refugees — including more than 2.6 million Syrians — but has not allowed the latest wave of refugees into the country prompting both the U.N. and the EU to urge it to open its borders.
Now Turkey has threatened to send thousands of refugees to Europe, the Guardian reported. Speaking in Ankara, Turkish President Tayyip Erdogan said, "What does the U.N. say? 'Open your border to the refugees.' What are you for then? What is your use? We have taken 3 million Syrians and Iraqis into our home until now. How many did you take?"
Humanitarian Disaster Feared In Aleppo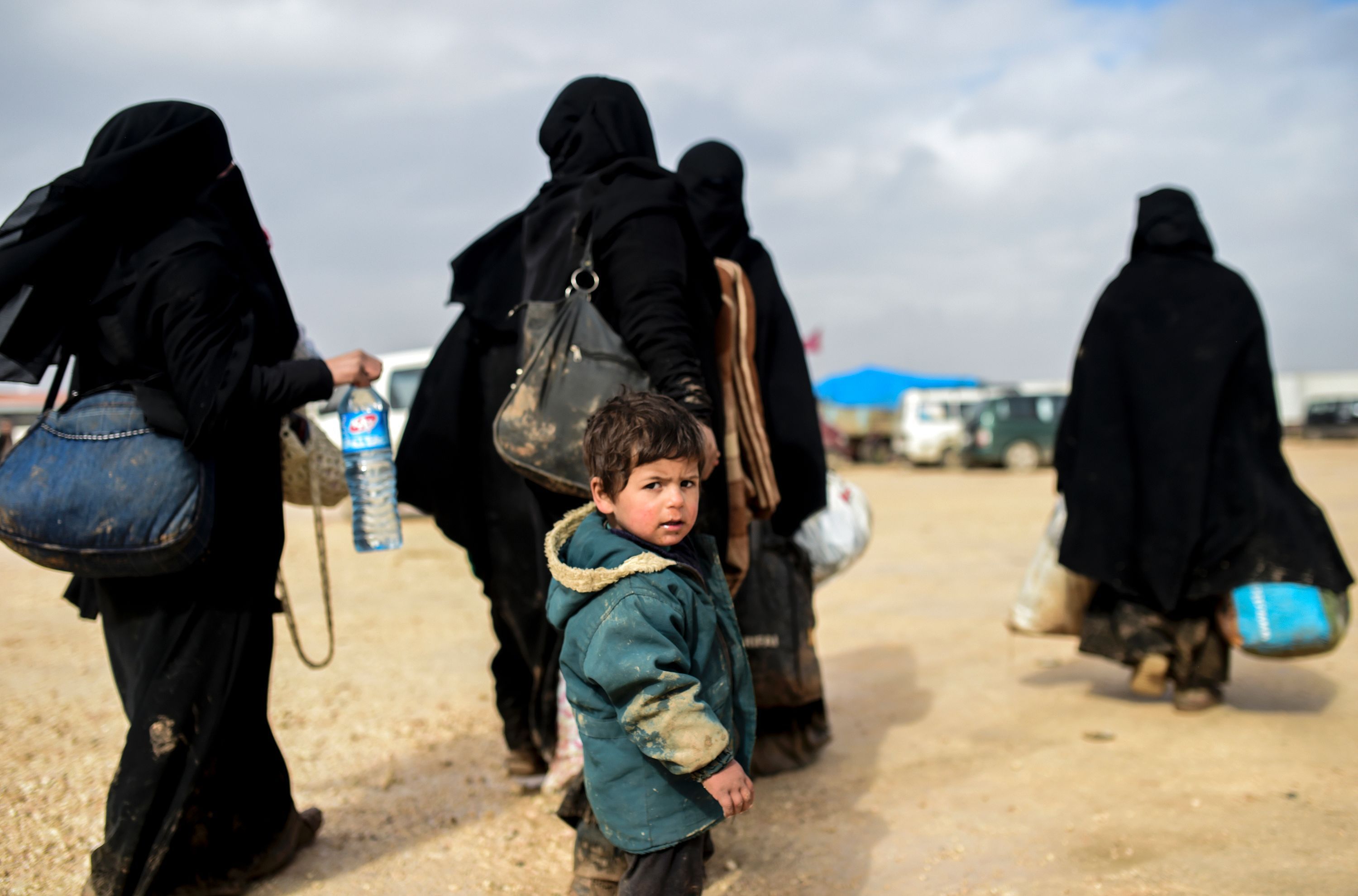 The steep escalation of the Russian air strikes on the city of Aleppo and its surrounding areas, along with advances by government troops and intense fighting over the last week, have many warning of a new humanitarian disaster in country.
The center of Aleppo, Syria's largest city and commercial capital, has been under the control of rebel forces since 2012. Backed by Russian air strikes and pro-Iranian ground forces, the Syrian regime in recent weeks has advanced on the city, just about strangling crucial supply lines to central Aleppo in a major loss for the coalition of rebel groups controlling the city.
On Wednesday, Doctors Without Borders said more than 23,000 refugees fleeing fighting in Aleppo had arrived at the border with Turkey and required urgent shelter.
And the U.N. has said more than 300,000 people living in the city could be soon be cut off from humanitarian aid.
In Deir Ezzor, Assad's Regime Is Profiting From People Under Siege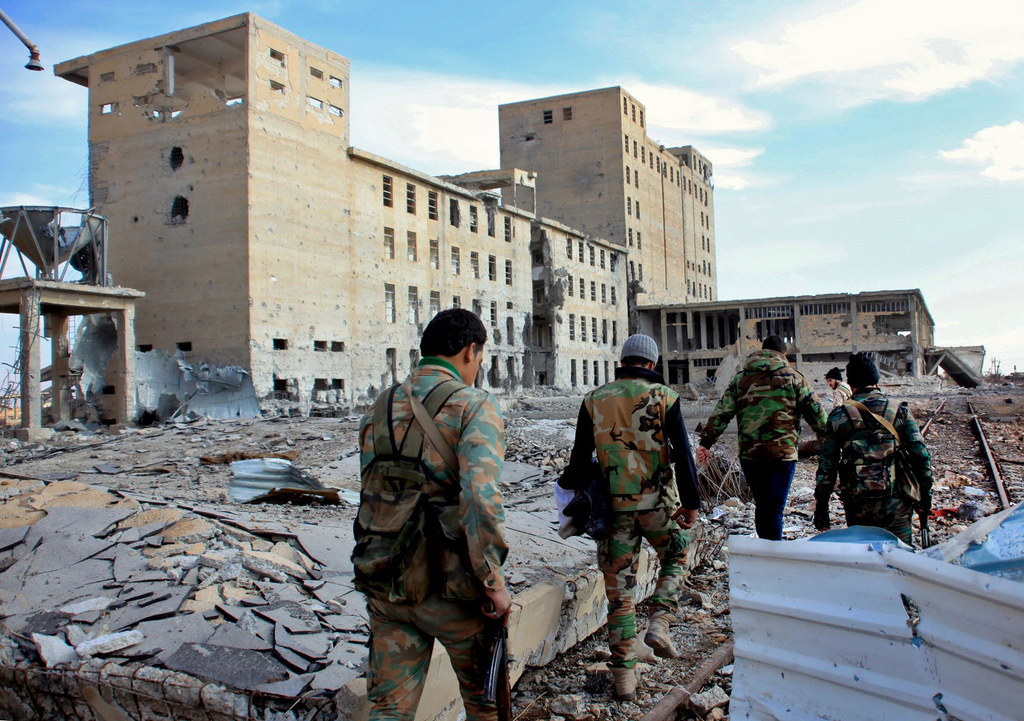 Regime officials line their pockets by charging exorbitant amounts for exit fees, tolls, and international aid while residents starve and suffer, BuzzFeed News reported this week.
The city of Deir Ezzor is effectively divided into two sections: The western part is held by the regime and an eastern part is under ISIS control. The regime-controlled districts have been under siege by ISIS for 13 months, leading to a deterioration of the humanitarian situation in those neighborhoods. But what's hurting civilians even more is the profiteering by regime officials purporting to be their protectors.
According to interviews with more than half a dozen people from Deir Ezzor, regime officials are behind the exorbitant prices that drive people to leave those areas while at the same time profiting by charging ever more exorbitant fees to those who exit. The price to get out of Deir Ezzor has jumped from between 400,000 Syrian pounds per head (almost $2,000) to 1 million Syrian pounds (over $4,500) for a seat on a helicopter, say residents.