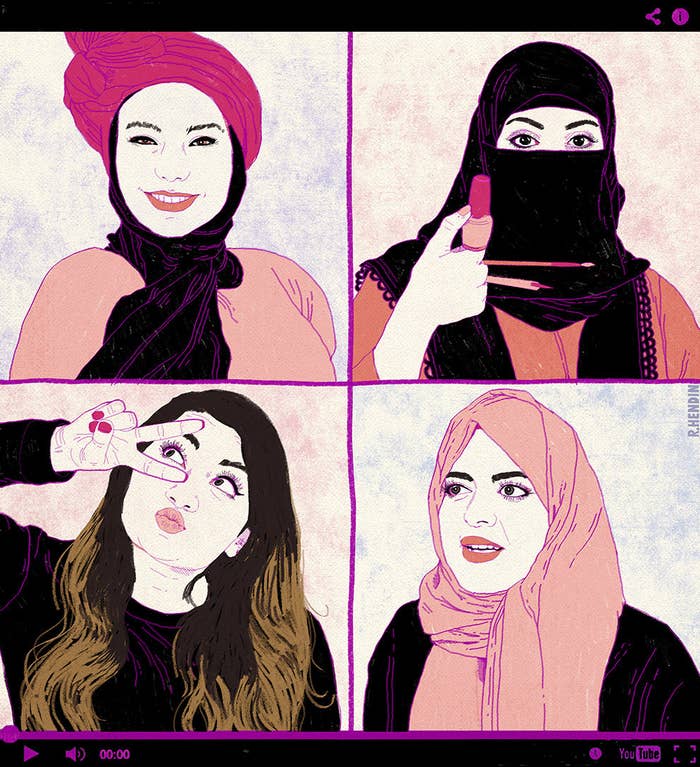 When Al-Juhara Sajer first began posting videos on YouTube, the response from girls and young women in the Arab world was incredibly positive. "Finally an Arab girl is doing videos on the internet," her fans wrote on her YouTube page.
In the past five years, a growing number of women in the Middle East have been making waves on YouTube. Between 2014 and 2015, the top four YouTube channels led by women in Saudi Arabia saw an increase in subscribers of more than 200%, according to numbers provided by YouTube. Across the Middle East and North Africa, content related to women has seen a 50% year-on-year growth — after Saudi Arabia, the countries within the region with most female-led channels are Morocco, the United Arab Emirates, and Iraq.
BuzzFeed News spoke to Sajer and three other Arab women who are using YouTube to break down stereotypes.
Al-Juhara Sajer, 25, Jeddah, Saudi Arabia, 340,000 subscribers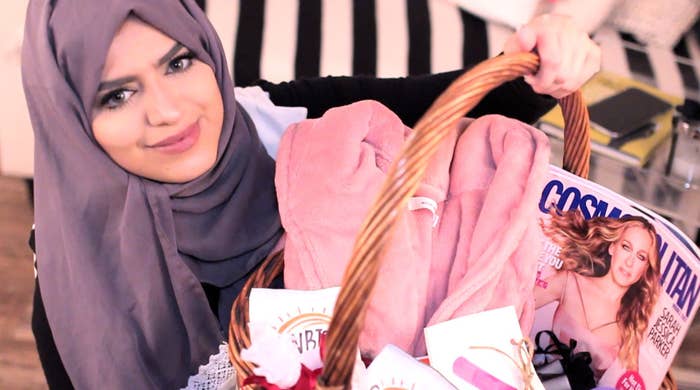 When Sajer, who uses the nickname Jay online, started watching YouTube four years ago, she quickly became frustrated because she could not find any Arabic-speaking women from the Middle East. The women she found on YouTube, while fun and interesting, discussed a life that was unfamiliar to her. So she started her own beauty channel.
"A lot of girls told me they could relate to my videos," she said in a Skype interview with BuzzFeed News. "I made them feel less alone because I was talking about a lifestyle they understood in their own language."
But Sajer said she also had a lot of men telling her to quit because YouTube wasn't "the place for a girl." "They said I should be focusing on being a housewife," she said. "I don't want that life."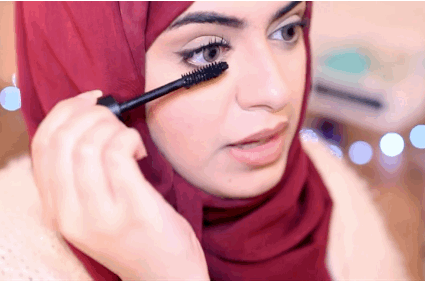 When she first started her channel, Sajer was nervous to show her face, because there weren't many Arab girls on YouTube at that time and she was scared of the reaction. "But as YouTube became bigger and people became more open to it," she said, "I decided to show my face and make my channel more personal and tell stories about my life."
Her beauty channel now has almost 340,000 subscribers, while her travel channel has 122,000. Her most popular video, a five-minute hairstyle tutorial, has been watched more than 3.2 million times.
"I believe girls are turning to YouTube because we understand that we have rights and we can change things. It gives us a platform to talk about that."
Hayla Ghazal, 20, Dubai, UAE, 760,000 subscribers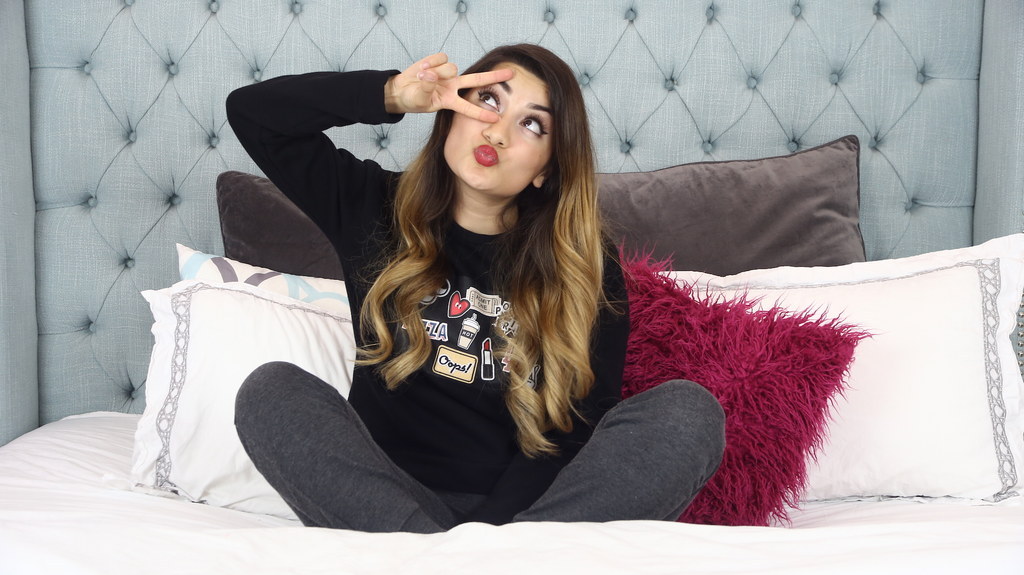 Although Hayla Ghazal began her YouTube channel as a place to talk about beauty and fashion, she quickly discovered her audience enjoyed her light-hearted comedy videos more. So she started playing different characters, doing caricatures and making fun of cultural stereotypes in the region.
"When I was 15, I discovered I loved acting, being creative and producing," she told BuzzFeed News. "That's why I chose YouTube — because I have the freedom to decide what I create."
"I do get people criticizing me for my looks and asking me to cover up because they believe in a more conservative society ... but I think it's important to show people that there's nothing wrong with being a woman trying to make change," Ghazal said.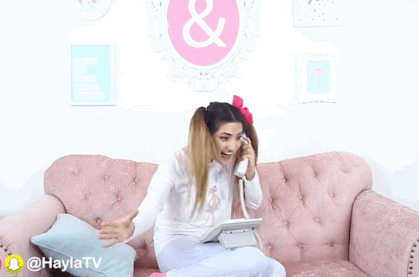 After her channel started taking off, Ghazal said, many young women began writing to her saying she had inspired them to pursue a similar career one day.
Ghazal was recently named an ambassador for change by the United Nations.
Hessa al-Awwad, 27, Dammam, Saudi Arabia, 375,000 subscribers
Hessa al-Awwad, who is obsessed with Japanese pop culture, started her channel, Miva Flowers, to discuss beauty, fashion, anime, and her favorite Japanese bands. Since it went live in 2011, the channel has had more than 45 million views. More than 2.9 million people have watched a video where she talks about what she carries in her handbag.
Awwad said her main message for women in her country is that girls can pamper themselves and feel stronger and free. "Saudi women can vote in elections now, things are changing," Awwad told BuzzFeed News. "For young women, YouTube is giving us a platform to express ourselves and not be afraid to be outspoken."
Awwad said people have also criticized her for wearing a niqab and making videos about fashion and beauty, but, she said, there is no reason why a Saudi woman can't embrace both.
"I get so much respect from my fans," she said. "They say they are so proud of me for being a niqab girl doing what I do."
Haifa Bseisso, 25, Dubai, UAE, 62,000 subscribers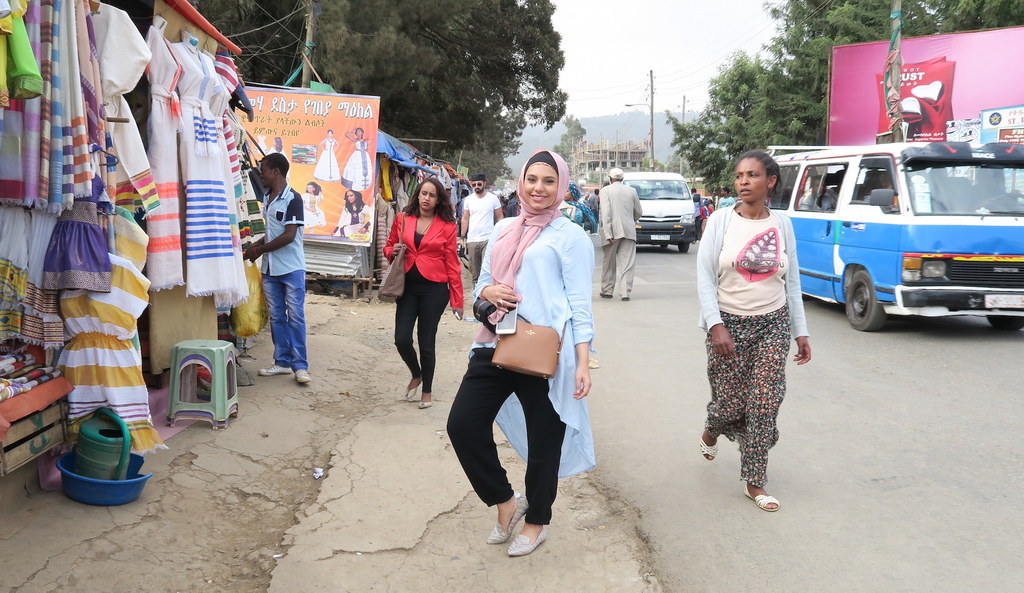 Last year Bseisso quit her comfortable job as a TV producer in Dubai to focus entirely on YouTube.
"I wanted to be a presenter but kept getting turned down so I decided to try YouTube. I've always had a hunger to speak up and be in front of the camera so it was perfect," the Palestinian told BuzzFeed News.
Unlike the other women interviewed for this article, she produces her videos in English.
Bseisso said she wants to become a bridge between the East and the West, and challenge negative perceptions about Arab girls.
"Traveling as a Middle Eastern woman is often a conversation-starter," she said. "I'm following my dreams and trying things on my own. I hope I can inspire other women to follow their dreams too."