Troops loyal to South Sudan's top leaders turned on each other this weekend, and hundreds of people have died since.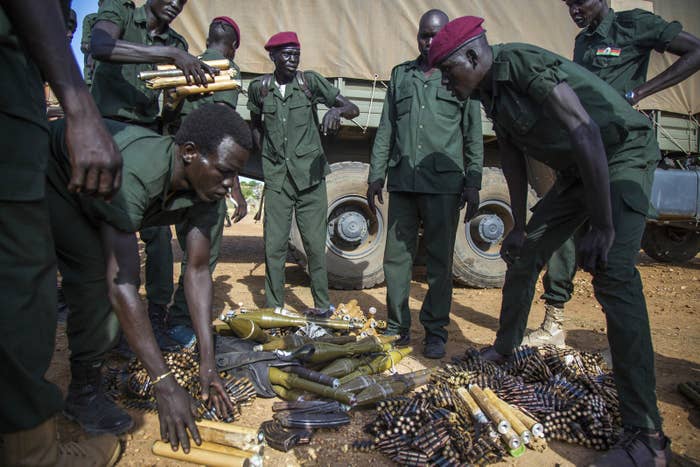 Fighting broke out in Juba, the capital of South Sudan, during a meeting between President Salva Kiir and rebel leader and First Vice President Riek Machar.
The two men were once allies in South Sudan's fight for independence, but in 2013, they became formal enemies, vying for control of the new nation. After almost three years of fighting, nearly 2 million people have been displaced, leaving parts of the country in ashes.
Kiir and Machar signed a peace agreement last summer, and after a short standoff, they launched a transitional unity government in late April. But the professed unity didn't last long. During a meeting between the two men at the presidential palace on Friday, gunfire erupted outside, and the city has been in active conflict since.
At least 200 people are believed to have been killed in the fighting since Friday, the BBC reported.
The fighting has so far lasted five days. The Associated Press reported an explosion in Juba on Monday morning, in a neighborhood close to a United Nations base and the home of rebel leader Riek Machar.
Approximately 30,000 people are seeking protection at that UN peacekeeping base, but the UN Mission in South Sudan has also received reports that "armed forces have prevented civilians from seeking protection."
A UN base built to protect civilians also took fire on Sunday, injuring peacekeepers, a spokesperson for the UN mission in South Sudan said. Chinese media reported that a Chinese peacekeeper died in the incident.
A witness told Foreign Policy that he had seen one South Sudanese girl killed during Sunday's attack on the civilian-protection base when she was struck by a shell, and that he had also seen two adults killed by "stray bullets."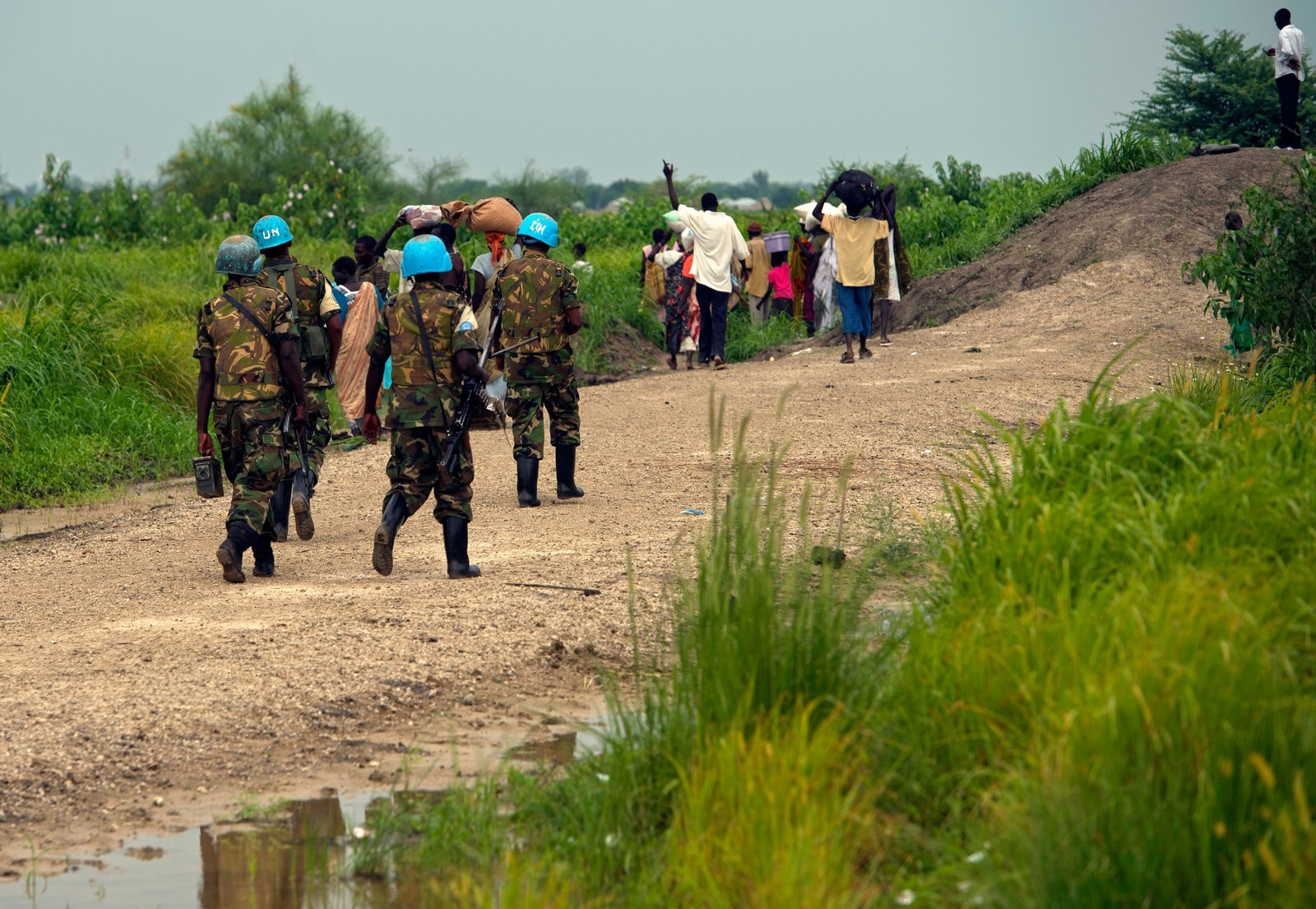 The fighting marks the end of international hopes for South Sudan's peace agreement.
Even before this weekend's fighting, international observers had lost faith in the August peace deal.
"I don't think that there is anyone who has feelings toward South Sudan now as a country," South Sudanese lawyer Dong Luak told Voice of America. "That is why everyone is leaving the country."
UNHCR expects nearly 250,000 more people to flee South Sudan this year, bringing the total number of refugees from the country to 1 million.
The U.N. Security Council on Sunday said it wanted more peacekeepers for South Sudan — but witnesses allege the peacekeepers there aren't taking any action.
The Security Council held an emergency meeting on Sunday and issued a statement afterward condemning the violence and "express[ing] particular shock and outrage" at attacks on its civilian protection camps. The BBC reported that the Council intends to request more peacekeepers.
But witnesses told journalists that the UN peacekeepers already there aren't engaging.
"These people, they are just around with their tanks … They are not shooting even," one displaced man at a UN camp told Patinkin, a journalist who has been based in Juba for several years for the AP and other outlets.
UN peacekeepers in South Sudan are authorized "to use all necessary means" to protect civilians threatened by physical violence.
Yesterday's UN statement said peacekeepers "continue to protect civilians" at two protection camps.
UPDATE: President Salva Kiir declared a ceasefire Monday night.
The ceasefire went into effect at 6 p.m. on Monday. Kiir called on commanders in both the national and rebel armies to "control their forces" and to reduce checkpoints around Juba.
UN Secretary-General Ban Ki-Moon told reporters in New York on Monday morning that "roadblocks and safety checks" were "mak[ing] it very difficult for us to operate, to provide humanitarian assistance and also to take care of wounded civilians and soldiers."