So you know the rapper Snoop Dogg, right? Yesterday he released the music video for his new song.
If you can get past the many, many clowns and keep watching, there comes a moment when Snoop Dogg points a gun at a character based on President Donald Trump.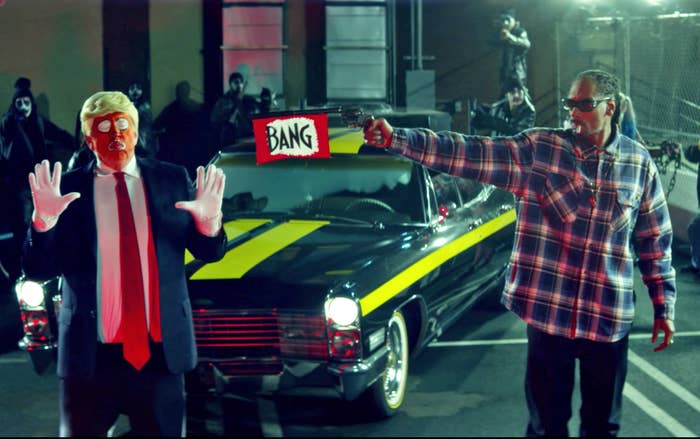 The clip has caused some controversy, with many saying Snoop Dogg should be more respectful of the office of president.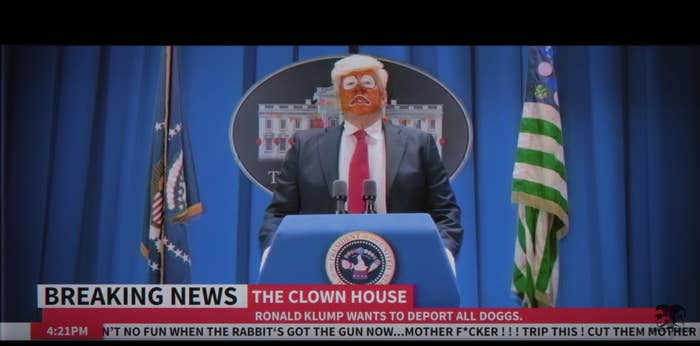 Trump eventually tweeted about the video himself because that is what the president does now.
Snoop Dogg, however, said he did not aim to cause controversy but was creating a song that was "real to the voice of the people who don't have a voice."