This is Mike. He is a donkey from Killorglin in Ireland.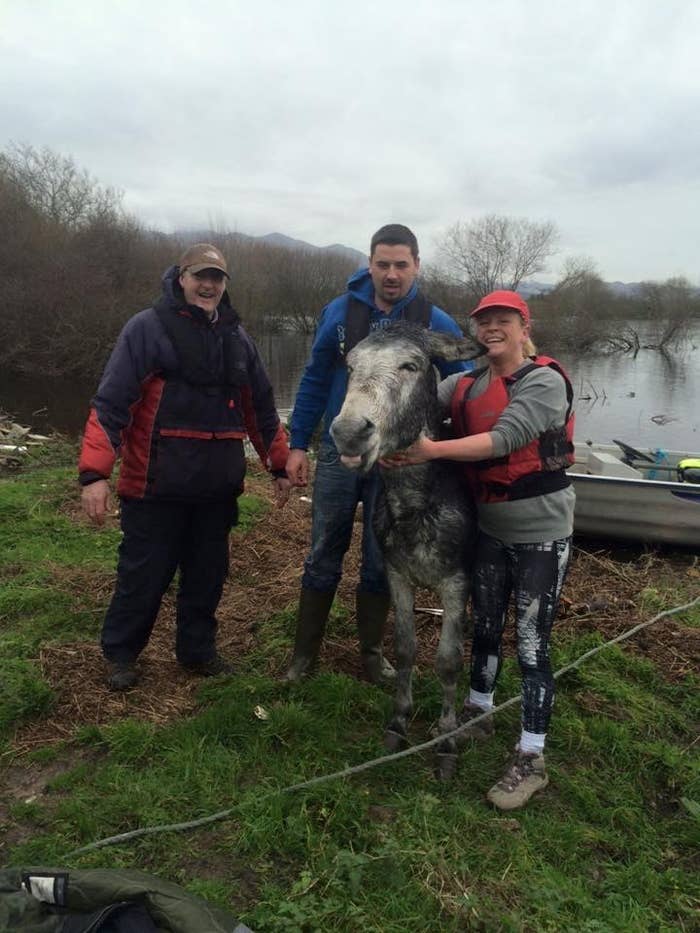 He almost drowned when a river next to his field broke its banks and flooded stranding him in a ditch on Sunday.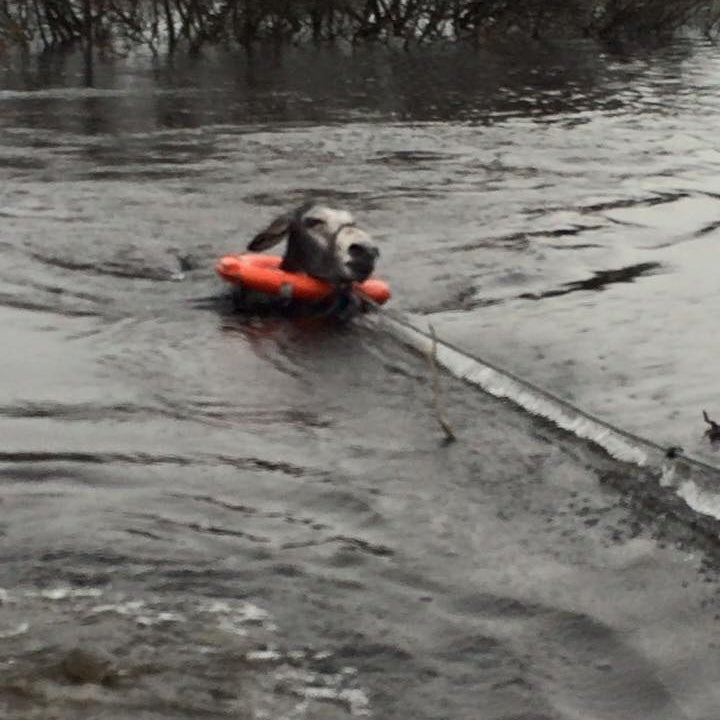 But never fear, this story has a happy ending! Animal Heaven Animal Rescue were on hand and rescued Mike with nothing but a small dingy and an orange lifebouy.
Rescuer Suzanne Gibbons, who runs AHAR, said she only had one chance to rescue Mike due to the rapidly rising flood waters.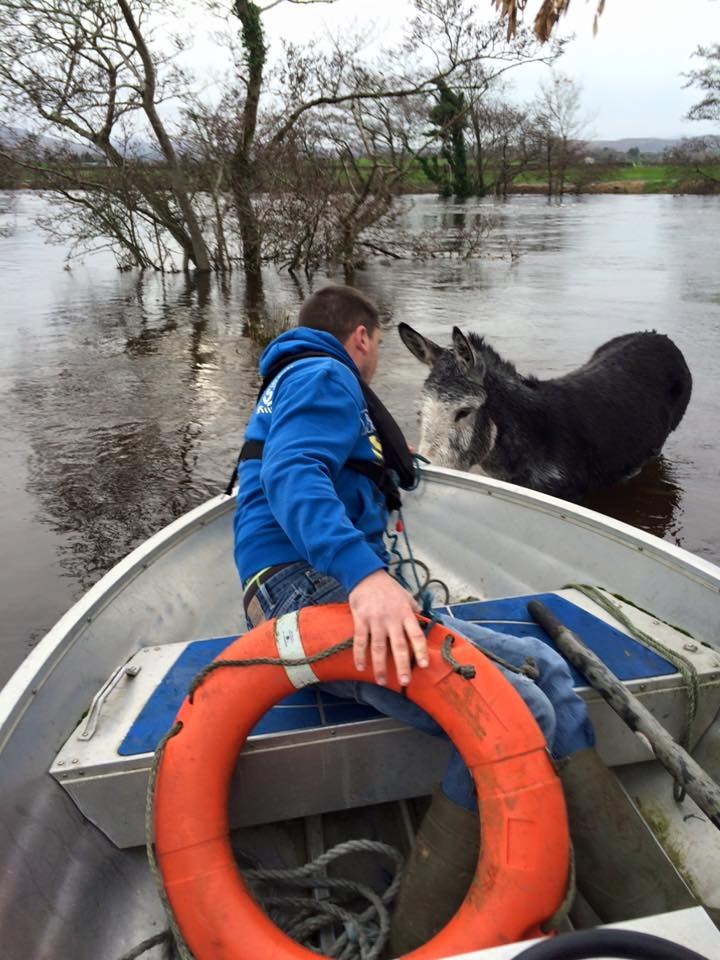 "At first I couldn't find anybody willing to help me go in because the river was flooding really badly," Suzanne told BuzzFeed News.
"But finally Mike Fleming of the Killorglin Rowing Club took me out and we managed to get a life ring around the donkey's neck and drag him to safety."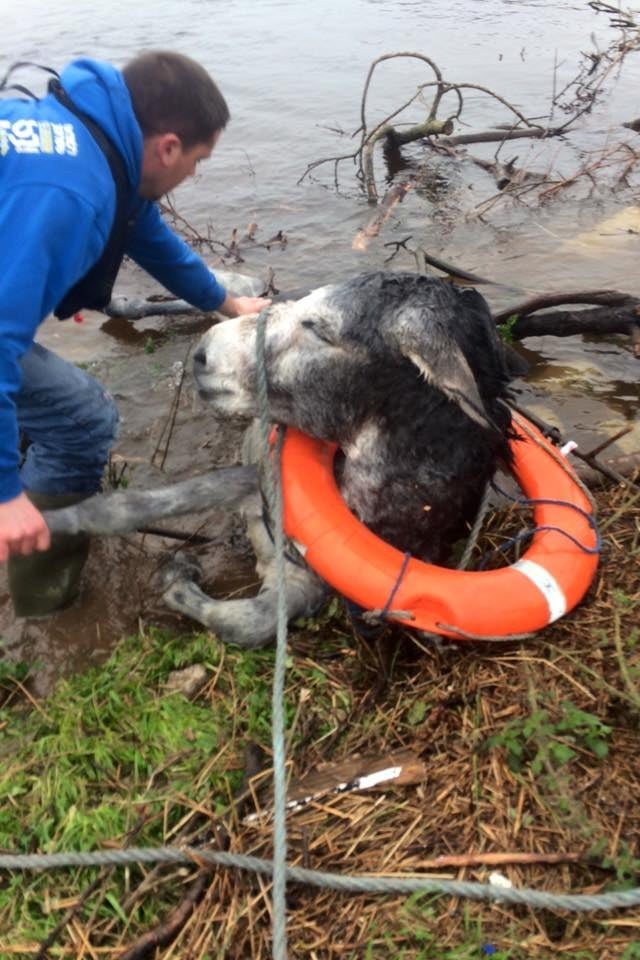 Mike was ~really~ happy to be rescued.
Like really happy. You will probably never see a happier donkey.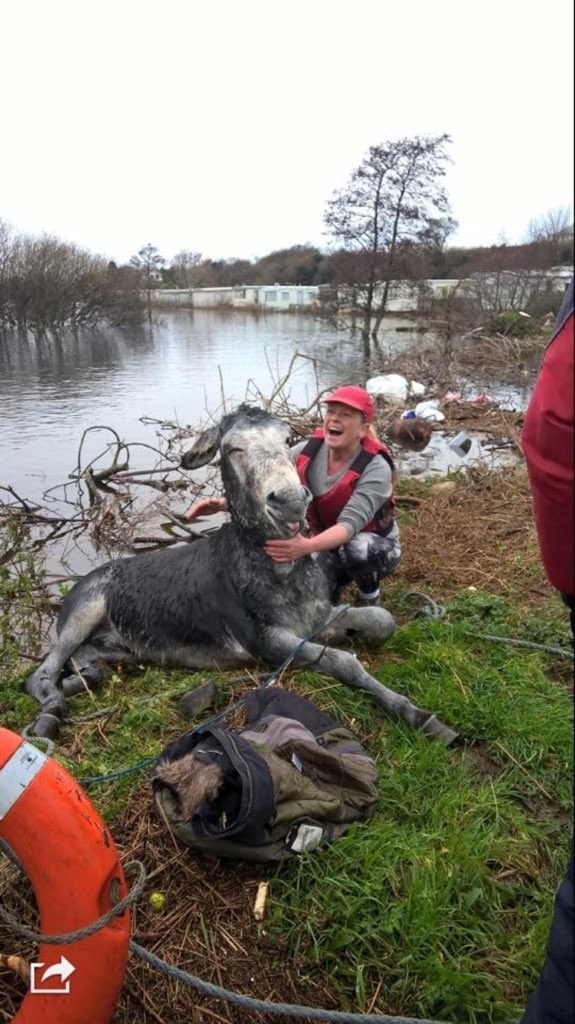 Just look at that grin! *swoons*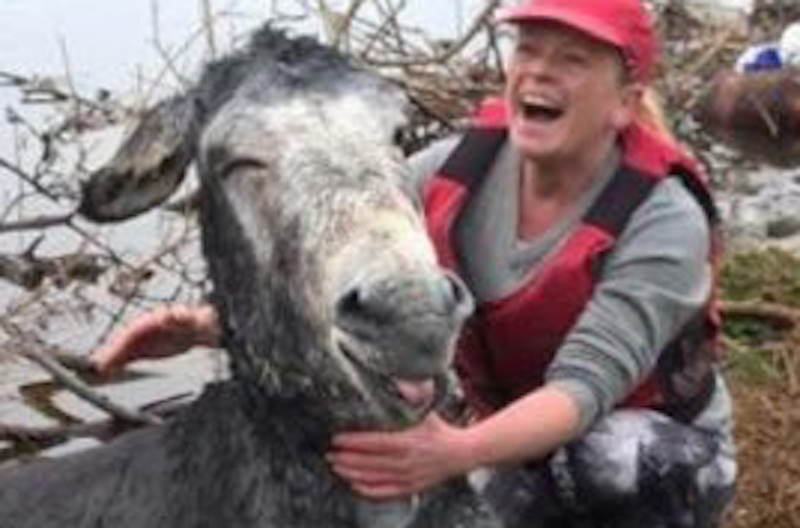 Mike is now recovering from his ordeal at Suzanne's place where he is being properly pampered.
"We had a vet check him over because we were worried about him getting pneumonia and he slept under a heat lamp but he seems fine this morning."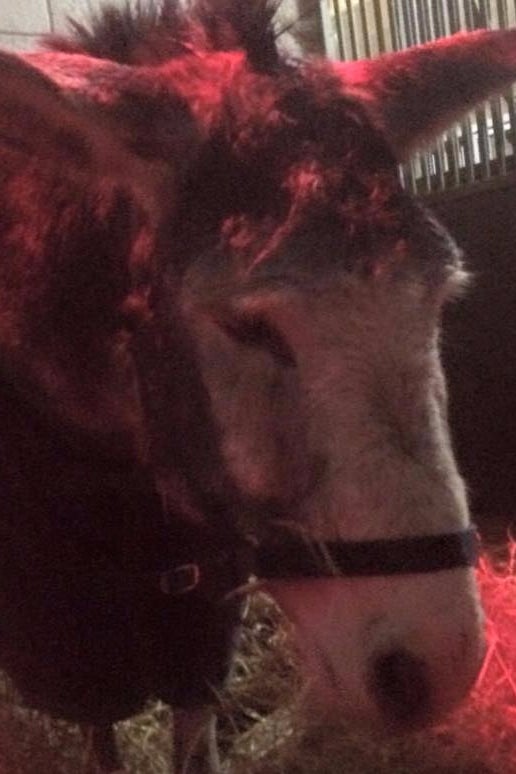 We ❤️ you Mike!