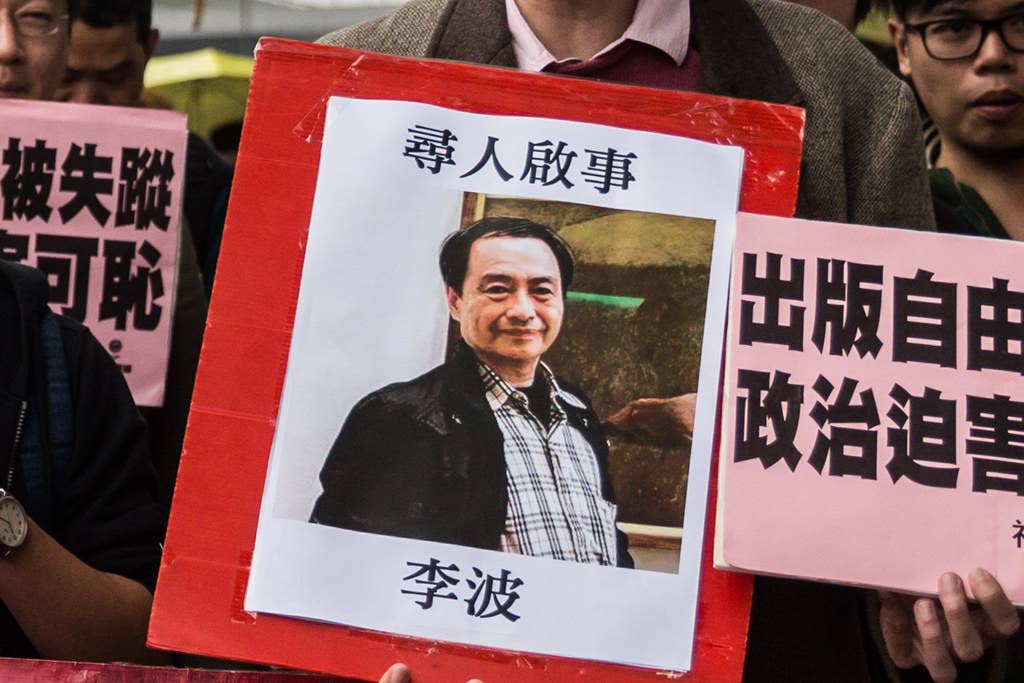 Less than a week after the disappearance of a fifth bookseller in Hong Kong, one of the leading international bookshops in the country has decided to pull all titles banned in mainland China from its shelves.
The decision to stop selling politically sensitive books by Page One, which owns eight bookshops in Hong Kong alone, comes amid mystery over the whereabouts of British citizen Lee Bo, and four other employees of a publishing company.
Lee's wife reported him missing to police but soon withdrew her complaint after receiving a letter reportedly handwritten by her husband telling her he had gone to the Chinese mainland to work with "concerned parties," according to the BBC. Some activists are concerned the missing people have been taken to mainland China as authorities have been slow to act on investigating how the booksellers vanished and where they may be.
The disappearances come more than a year since the Umbrella Revolution — named after the umbrellas protesters used to face down pepper spray and tear gas during a two-month demonstration against Chinese interference in Hong Kong's future election to pick its chief executive — and activists say there has been little sign of the hoped-for progress. International media has lost interest and protesters told BuzzFeed News the situation is far worse than it was in 2014 when the demonstration first began.
The disappearance of the booksellers has been seen as China's attempt to quell any revolt against its influence on politics in Hong Kong. Although China promised direct elections for the chief executive by 2017, it later ruled Hong Kong voters would only be able to pick their leaders from a pool selected by a largely pro-Beijing election committee.
Since then, student groups have led pro-democracy protests that China has called "despicable" and "illegal." The biggest lasted two months when, starting with a group of students, protesters occupied large areas of downtown Hong Kong in late 2014.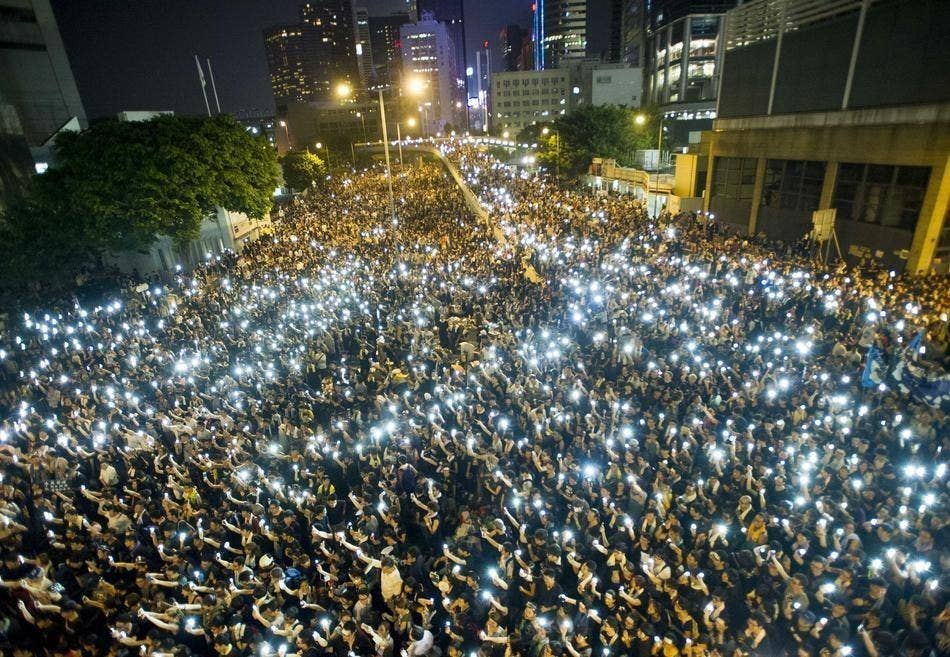 Wilson Leung, now 33, was one of the tens of thousands of ordinary people who joined in with the students as momentum gathered. "I thought the more people there are, the less likely the cops will seriously hurt the protesters, so I grabbed some ski goggles and cling film, and went out," Leung said in an interview via email.
"There was a real sense of closeness, common purpose, and even hope that, maybe, with all these people, we could change the city's future."
But now activists like Leung say they feel hopeless because the situation has not improved and has actually gotten worse. "I think there is a lot of fatigue and disappointment. Many young activists are at a loss as to how to push the movement forward," he said.

Agnes Chow, an activist with protest group Scholarism, was involved in the demonstrations from day one and stayed at the protest site all 79 days. She told BuzzFeed News in a phone interview the disappearance of the booksellers has sent shockwaves through Hong Kong.
"Being an activist I know our freedom is experiencing a process of erosion but this was shocking because it is the first time Hong Kong people have disappeared like this," the 19-year-old student said.
"It shows that the Hong Kong government and the police are not respecting Hong Kong people. These abductions have made us feel fear and we are scared for our futures."
Chow filmed a plea to help find the missing booksellers and posted it on her Facebook page. It went viral and has been viewed more than 940,000 times.
In the video, adapting Pastor Martin Niemöller's famous quote about Nazi Germany, she says: "First they came for the activists, and I did not speak out. Because I was not an activist. Then they came for the journalists, and I did not speak out. Because I was not a journalist. Then they came for the bookseller, and I did not speak out. Because I was not a bookseller. Then they came for me, and there was no one left to speak for me."
Meanwhile, authorities in Hong Kong have been aggressively prosecuting activists involved in 2014's protests. Ng Lai-ying was sentenced to three months' imprisonment for assaulting a policeman with her breasts, leading to fear and alienation among young people.
"It's easy to understand why people are scared."
Ken Tsang, a 40-year-old social worker, was one of those injured during the Umbrella Revolution. Video footage of seven police officers beating him as he was handcuffed was spread widely and sparked outrage during the protests. The seven officers were charged jointly with one count of grievous bodily harm, and one was also charged with common assault. Tsang was charged with assaulting a police officer and resisting arrest. He is expected to go on trial in April.
"It's easy to understand why people are scared," Tsang said. "Normal people think Hong Kong is a very safe place and we feel fairly free to say what we like about government."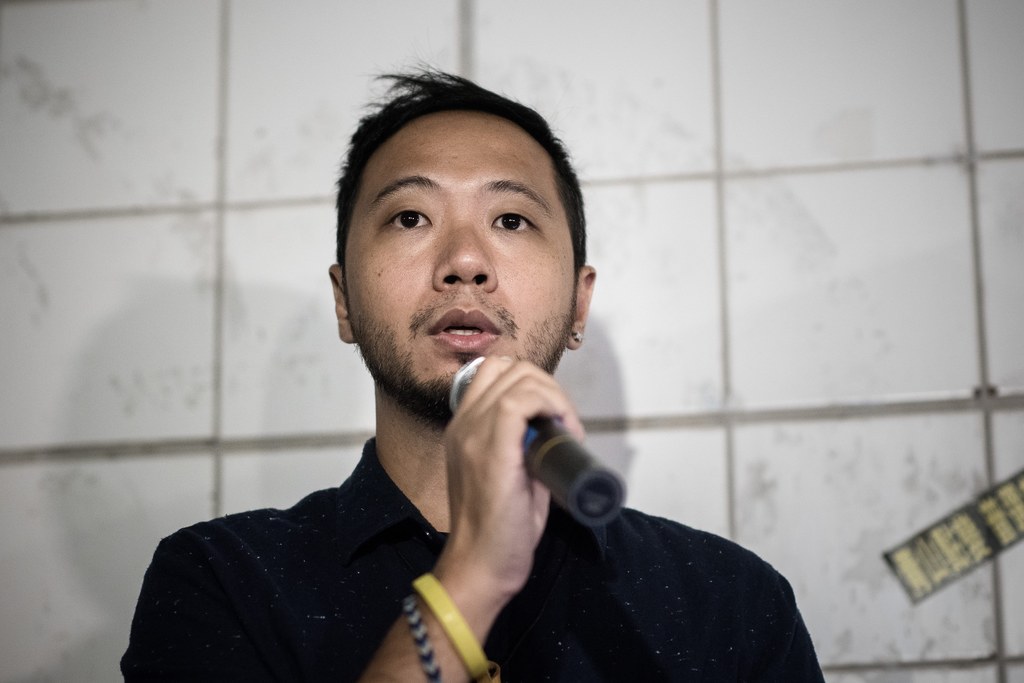 Tsang said the booksellers' disappearance had shown Hong Kong is no now different than mainland China when it comes to political repression. "If Chinese police can come here and kidnap people and Hong Kong police don't protect the citizens … it's quite terrifying. People are feeling not good at all."
After Lee Bo was reported missing, democratic lawmaker Albert Ho said the city was "shocked and appalled" by the fifth disappearance and claimed the booksellers had been taken to mainland China. According to Ho, the publishing company, Mighty Current, was believed to be planning to launch a book about Chinese President Xi Jinping's former girlfriend.
"There were warnings given to the owners not to publish this book," he said. "This book has not yet gone to print, but probably it has something to do with this book."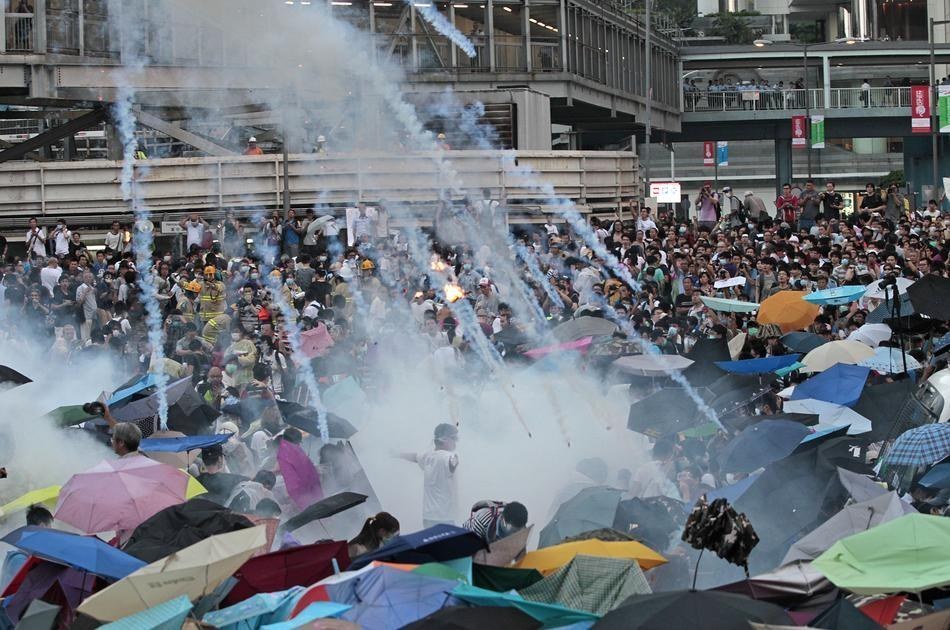 Students and activists who spoke to BuzzFeed News said they felt less safe, less comfortable, and unhappy about the lack of change following the Umbrella Revolution. Callum Phillips, a 20-year-old student, said fewer people want to speak up these days. "If I speak now, once our freedoms end will I be able to live in Hong Kong and look after my family?" he said.
Despite the fear and distrust, some activists, including Phillips, have refused to stop campaigning for a more democratic Hong Kong. "As long as the people are allowed to protest, they will continue to do so," Phillips said. "Too many lives are at risk for everyone to remain silent."