Clinton and Trump supporters were pitted against each other in a very bizarre game of Family Feud.
On Team Donald Trump was campaign manager Kellyanne Conway and his daughter Ivanka...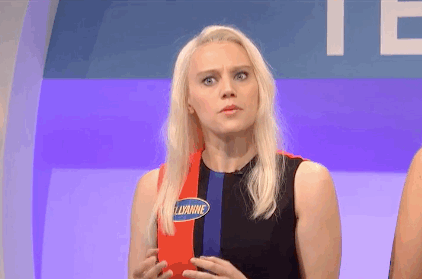 ...as well as Governor of New Jersey Chris Christie, and Russian President Vladimir Putin — who claimed he was only there because he was "Facebook friends" with Trump.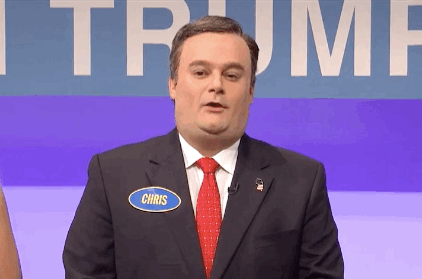 Over on Team Hillary Clinton was her husband Bill, and comedian Sarah Silverman...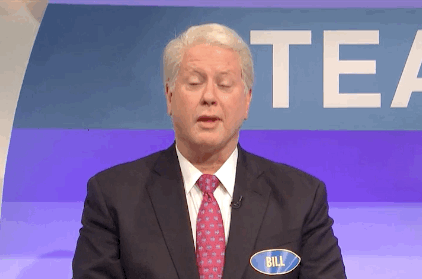 ...as well as Hamilton creator Lin-Manuel Miranda and former rival Bernie Sanders.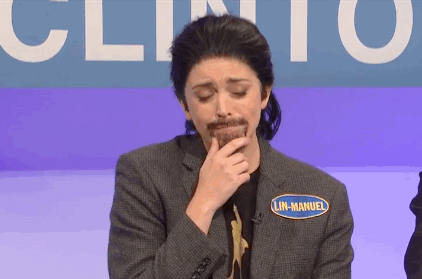 It was all a bit silly. Putin took his shirt off, Bill flirted with Ivanka, and Lin-Manuel performed an off-the-cuff rap.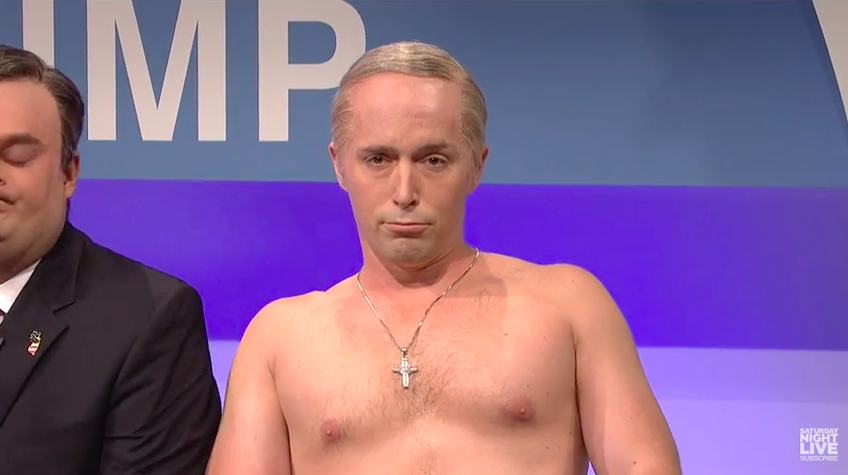 Trump's sons Trump Jnr and Eric appeared briefly to help sister Ivanka answer the question.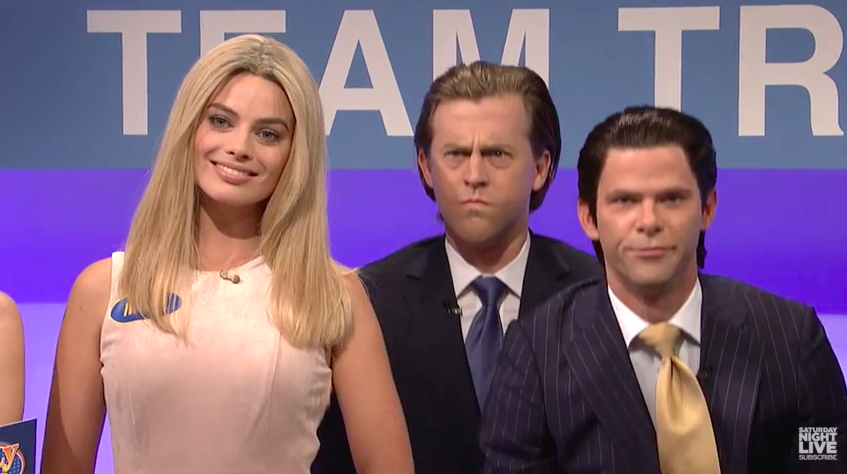 While Bernie had this to say about why people should vote for Hillary: "Senator Clinton is the prune juice of this election, she might not seem that appetizing but if you don't take her now you will be clogged with crap for a long time."