Scores of protesters have been killed during clashes with police and military forces in Ethiopia since November, prompting strong condemnation from human rights groups.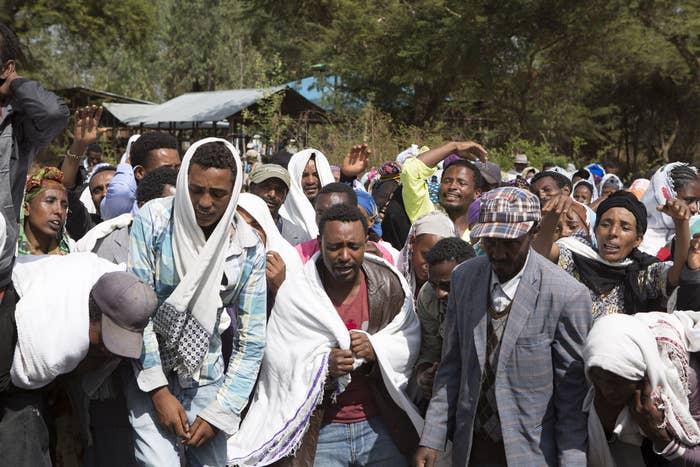 Activists have claimed at least 75 people have been killed and many more wounded by security forces at demonstrations in Oromia regional state, according to Human Rights Watch.
Amnesty International said Ethiopian authorities' attempts to violently suppress protests had resulted in at least 40 deaths since November.
The protests began in November over fears of land grabs and forced evictions following the government's decision to expand the capital Addis Ababa into neighboring Oromia.
Government officials have only acknowledged five deaths as a result of authorities opening fire on protesters. They have labelled the protesters "terrorists" and also claimed several people from security forces have been killed.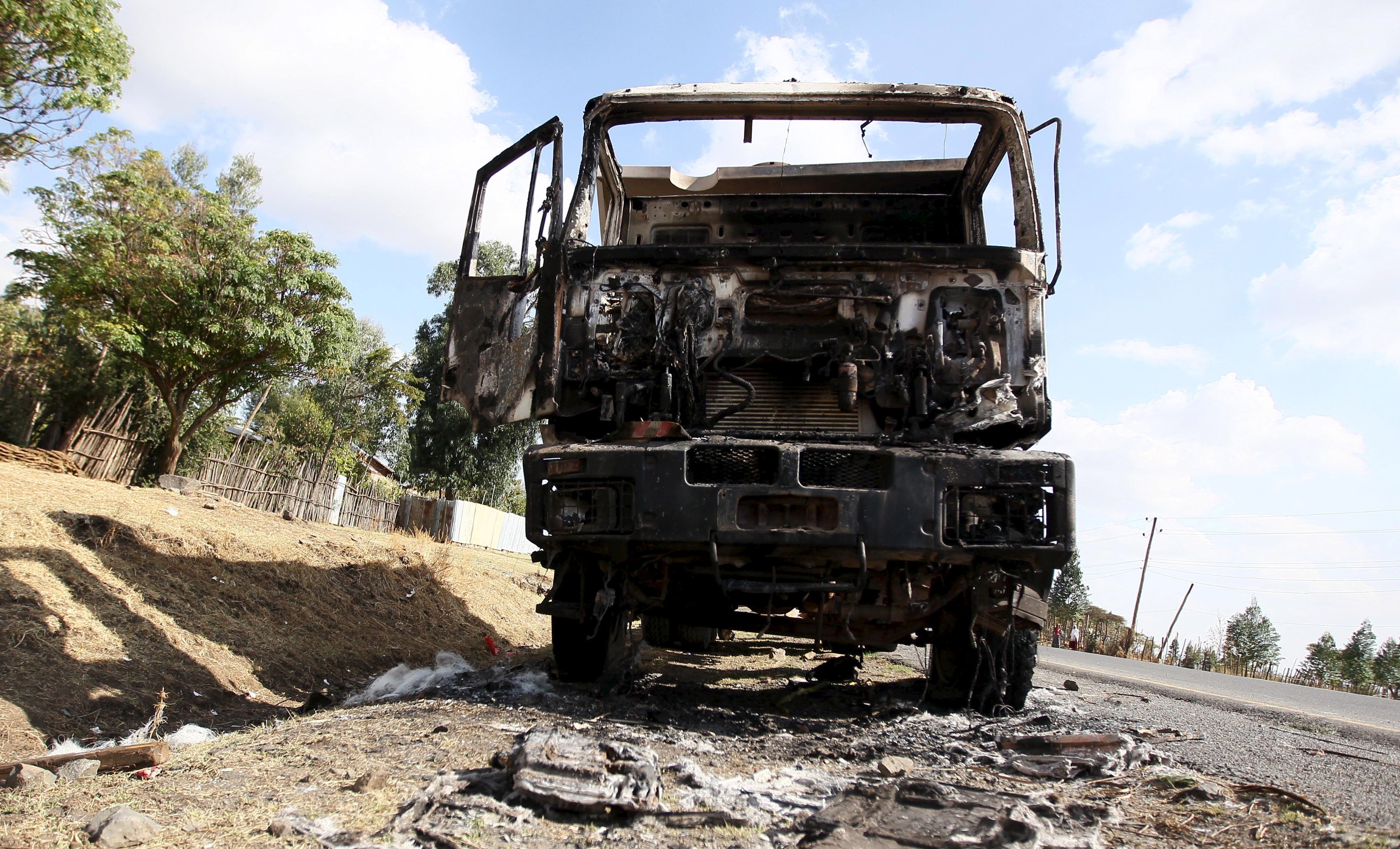 Prime Minister Hailemariam Desalegn said on state television on Wednesday that "destructive forces are masterminding the violence from the front and from behind," the BBC reported.

He added the government would "take merciless legitimate action against any force bent on destabilizing the area."
Abiy Berhane, minister counsellor at the Embassy of Ethiopia in London, told the International Business Times the violence was the fault of "foreign-based opposition groups who are determined to overthrow the constitutional order in Ethiopia by the use of force."
"They are using the Addis Ababa Integrated Master Plan as a pretext to advance their agenda of inciting violence aimed at creating chaos and instability in the country," he said.
But the Oromos people — Ethiopia's largest ethnic group — claim potential land seizures to build roads and infrastructure will leave them homeless and in poverty.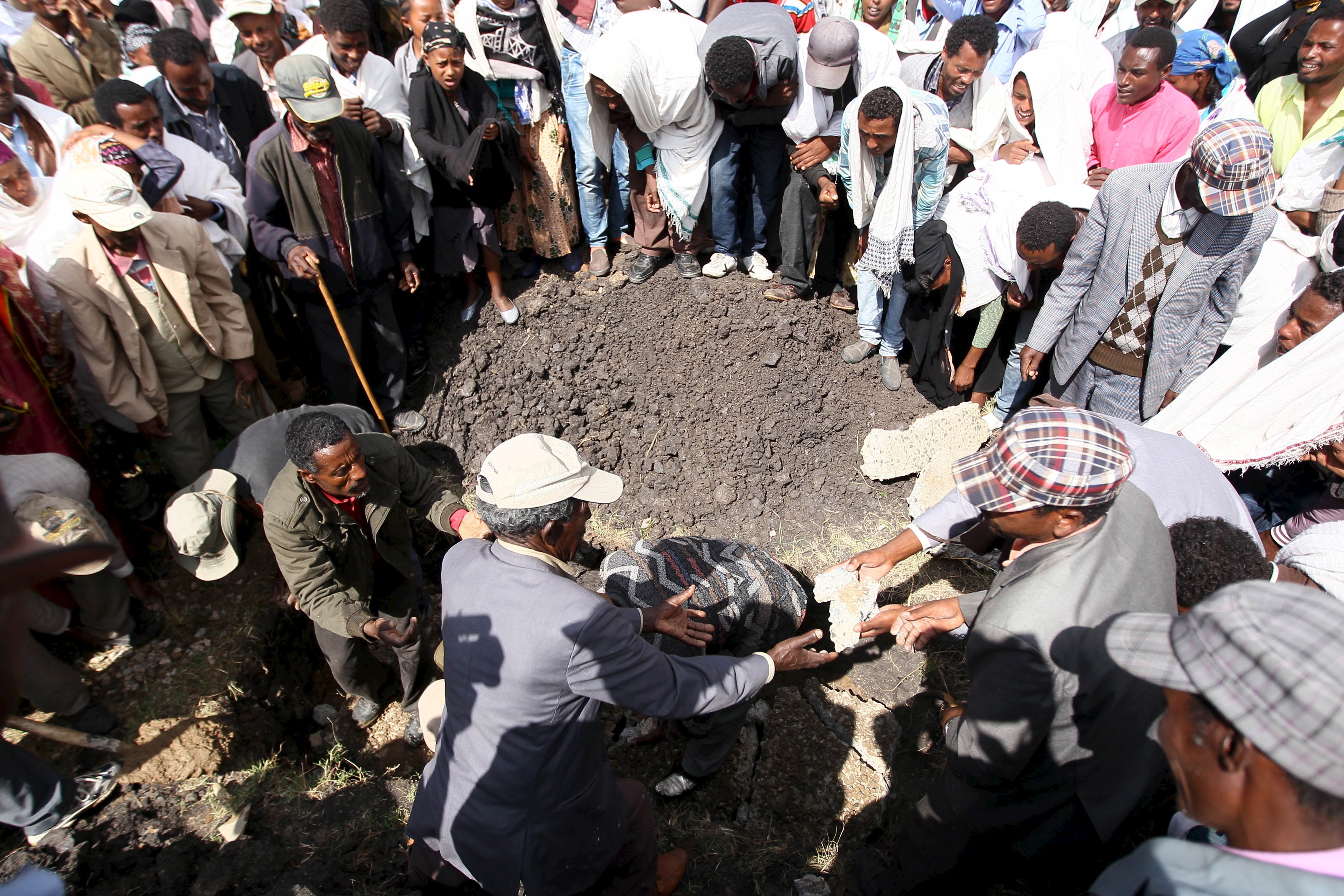 Muthoni Wanyeki, Amnesty International's regional director for East Africa, said in a statement: "The suggestion that these Oromo — protesting against a real threat to their livelihoods — are aligned to terrorists will have a chilling effect on freedom of expression for rights activists.
"Instead of condemning the unlawful killings by the security forces, which have seen the deaths of more than 40 people in the last three weeks, [the government] in effect authorizes excessive use of force against peaceful protesters."
Human Rights Watch Deputy Africa Director Leslie Lefkow echoed those concerns, saying: "The Ethiopian government's response to the Oromia protests has resulted in scores dead and a rapidly rising risk of greater bloodshed.
"The government's labeling of largely peaceful protesters as 'terrorists' and deploying military forces is a very dangerous escalation of this volatile situation," she said.