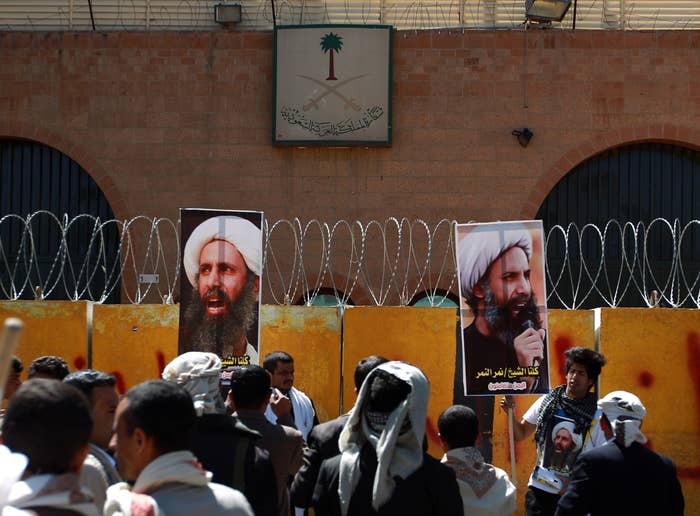 Saudi Arabia executed 47 people including al-Qaeda affiliates and anti-government Shiite cleric Nimr al-Nimr, the state-run Saudi Press Agency reported.
The agency announced the executions Saturday, citing the Interior Ministry. The SPA published a list of 30 names and said more would follow.
Of those executed, Saudi Arabia said 45 were Saudi citizens, one was from Chad and another was from Egypt.

The execution of al-Nimr could cause unrest in the country. The cleric was a vocal supporter of mass anti-government protests in the country's east in 2011 as part of the Arab Spring.

He was arrested in 2012, when he was also shot in the leg, and charged with "instigating unrest." His arrest triggered days of unrest, the BBC reported.
United Nations Secretary-General Ban Ki-moon has said he was "deeply dismayed" by the execution al-Nimr.
"Sheik al-Nimr and a number of the other prisoners executed had been convicted following trials that raised serious concerns over the nature of the charges and the fairness of the process," Ban's spokesman said in a statement.
"The Secretary-General also calls for calm and restraint in reaction to the execution of Sheikh Nimr and urges all regional leaders to work to avoid the exacerbation of sectarian tensions."
Saudi Arabia carried out at least 157 executions in 2015, with beheadings reaching their highest level in the kingdom in two decades, according to several advocacy groups that monitor the death penalty worldwide, AP reported.