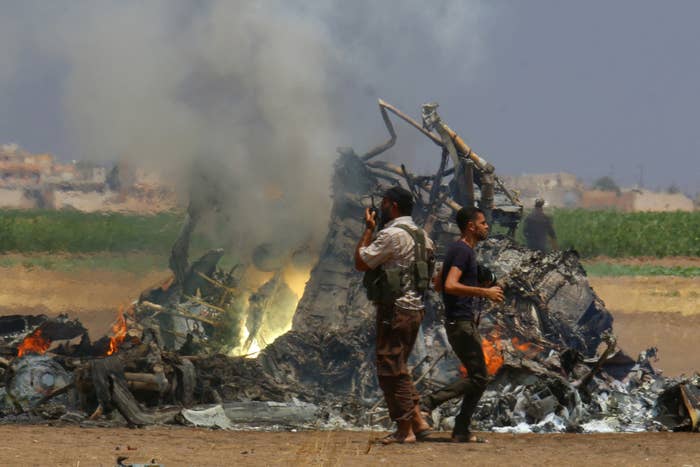 Five Russians were killed on Monday after a military helicopter was shot down by rebels in northern Syria, according to Russian media reports.
Russian state news agency Interfax reported that an MI-8 helicopter was downed in the rebel-held Idlib province as it was returning to the Hmeimim base, south-east of the city of Latakia. Russia's Defense Ministry said the helicopter had been delivering humanitarian aid to Aleppo.
The Kremlin later said all five people — two officers and three crew members — on board the helicopter had died, the Associated Press reported.
Some observers have questioned whether the helicopter was actually delivering aid, after images of the wreckage showed rocket pods on the aircraft.
Last year, a Russian warplane was shot down by Turkey near its border with Syria, killing its pilot. Another Russian was killed when Syrian rebels shot at a rescue helicopter.