Amnesty: Russian Airstrikes In Syria Have Killed At Least 200 Civilians
A new report by Amnesty International claims Russia has destroyed or damaged Syrian hospitals and dozens of homes during airstrikes. Russia denies the claims.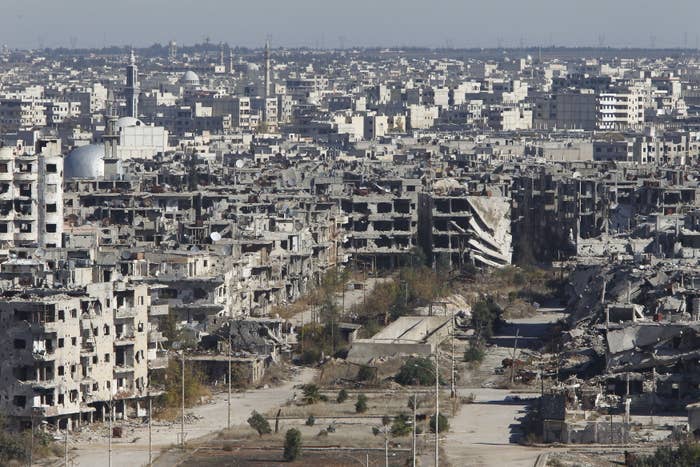 Russian airstrikes in Syria have killed hundreds of civilians and destroyed or damaged hospitals and dozens of homes, Amnesty International has said.
In a new report, the group said it found six Russian attacks in Homs, Idleb, and Aleppo between September and November 2015 killed at least 200 civilians and around a dozen fighters.
Amnesty also reported Russian authorities may have lied to cover up civilian damage to a mosque in one airstrike and a field hospital in another.
But Russia has denied the allegations. Russia's Aerospace Forces commander-in-chief told the Rossiya 24 television channel: "The Military Space Forces have never hit civilian targets in Syria."
He added they had "never missed their targets, have never hit ... so-called sensitive places: schools, hospitals, mosques".
But Amnesty said it also found evidence suggesting Russia was using internationally banned cluster munitions and unguided bombs in populated residential areas.

"Some Russian airstrikes appear to have directly attacked civilians or civilian objects by striking residential areas with no evident military target and even medical facilities, resulting in deaths and injuries to civilians," Amnesty International director Philip Luther said. "Such attacks may amount to war crimes."
"It is crucial that suspected violations are independently and impartially investigated. Russia must end indiscriminate and other unlawful attacks," he said. "They must halt all use of cluster munitions and stop dropping unguided bombs on civilian areas."
Amnesty said it interviewed eyewitnesses and survivors of the attacks as well as examining video evidence and images showing the aftermath.

The organization's research into these strikes indicates that there were no military targets or fighters in the immediate vicinity of the areas that were struck.
In one of the deadliest attacks, three missiles were reportedly fired on a busy market in the centre of Ariha, in Idleb governorate, killing 49 civilians.
"In just a few moments, people were screaming, the smell of burning was in the air and there was just chaos," Mohammed Qurabi al-Ghazal, a local media activist, told Amnesty.
"There was a primary school nearby, and children were running out absolutely terrified … there were bodies everywhere, decapitated and mutilated."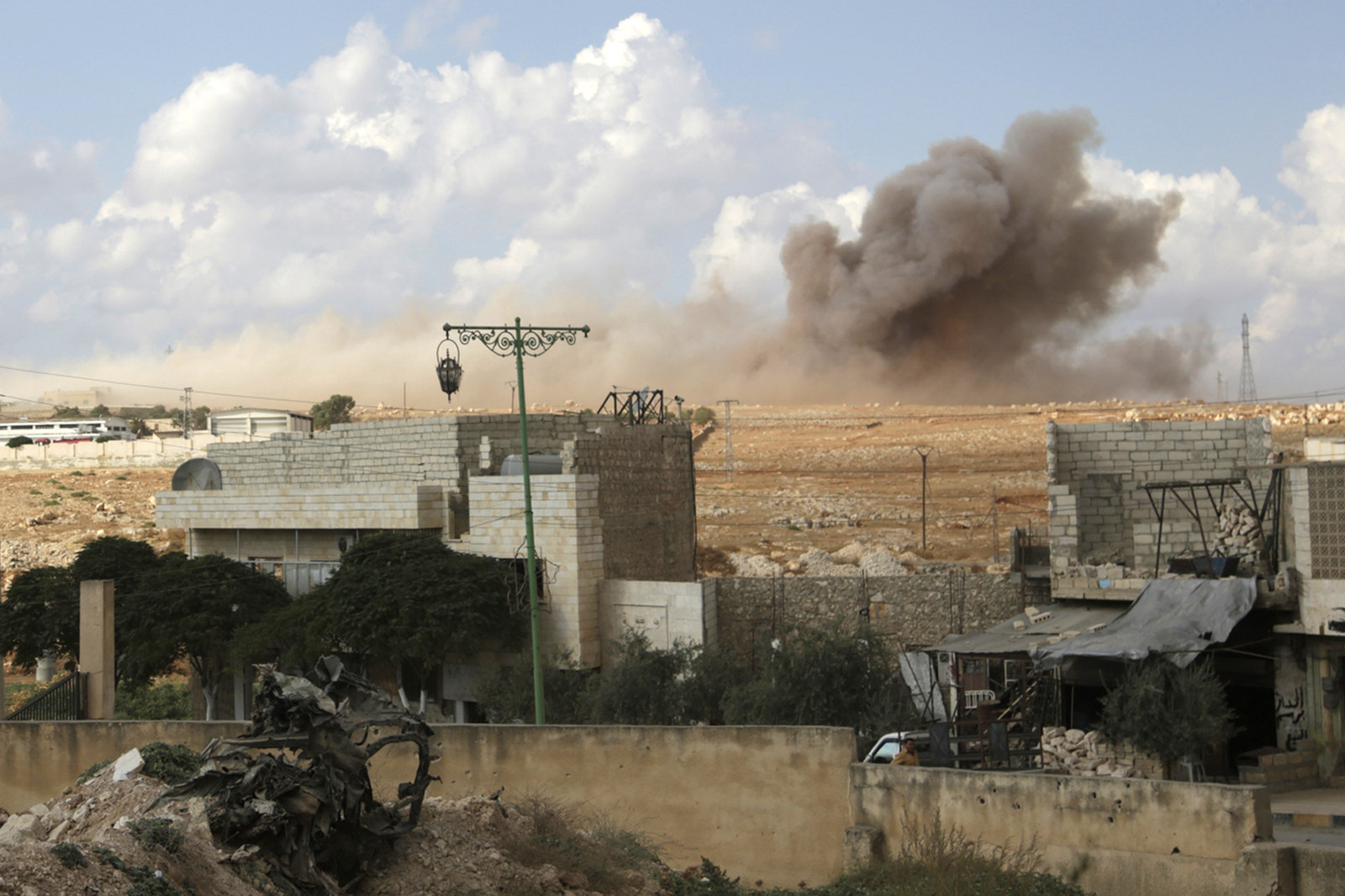 In another suspected Russian attack, at least 46 civilians, including 32 children and 11 women who were sheltering in the basement of a residential building, were killed on Oct. 15 in al-Ghantu, Homs governorate.

Video footage of the scene after the attack shows no evidence of a military presence, Amnesty said.
Russian officials have yet to comment on the report. But on Monday when asked about whether Russia was using cluster bombs, presidential spokesman Dmitry Peskov said Moscow was "conducting its operation in strict conformity with principles and norms of the international law," the BBC reported.