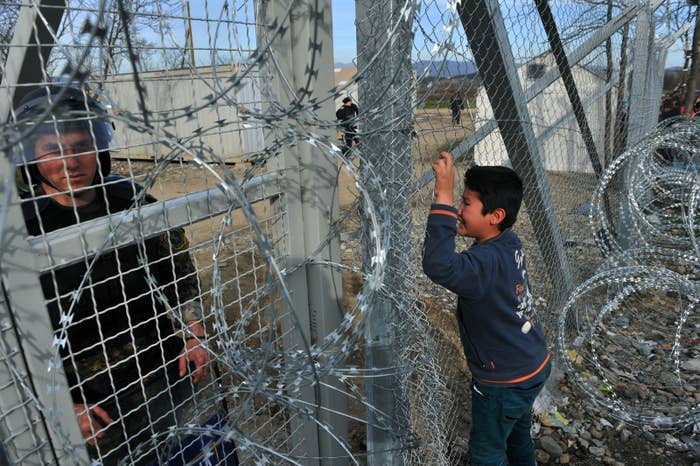 More than 100,000 refugees have arrived in Greece so far this year, as authorities struggle to house them.
According to the International Organization for Migration, migrant and refugee arrivals in Greece and Italy for 2016 topped 100,000 this week.
As of Monday, Greece alone has received some 102,547 arrivals since the beginning of the year. In 2015, refugee arrivals did not reach 100,000 until July.
"We are still registering the arrival of many vulnerable migrants, who are often in very bad condition, having been subjected to violence by smugglers in Libya. We are also still seeing many women victims of trafficking — an alarming trend already registered in 2015," said IOM Italy spokesperson Flavio Di Giacomo.
At the same time as the refugee numbers were announced, police began forcibly removing Afghan refugees from the border with Macedonia, and transporting them by bus to relocation camps in Athens.
Macedonia closed its border to Afghan migrants, the Associated Press reported Greek police as saying Sunday.
However, a Macedonian police spokeswoman denied there was any new prohibition regarding Afghans, blaming the problem on Serbia, the next country along the Balkans migration route into Western Europe.

On Tuesday, journalists and aid workers at Idomeni said they were being stopped from entering the border camp as police rounded up refugees and loaded them on to buses.

Gemma Gillie, emergency communications manager with Doctors Without Borders (also known as Médecins Sans Frontières), spoke with BuzzFeed News from the camp in Idomeni.

"Over the weekend Macedonia introduced rules that Afghan refugees can't cross the border here, so they were peacefully protesting yesterday and in retaliation Macedonia closed the border to everyone," Gillie said.
"The camp was very full last night and this morning at 7 a.m. a load of riot police turned up and began herding the Afghan refugees onto the train line and then one by one a bus has been pulling up and the Afghans were put on the bus and sent back to Athens. The Afghan are really confused at to what is going on."
"I am standing in front of a group of Afghan refugees who refused to get on one of the buses. I saw police kicking and pushing refugees, including children, to get on the buses."

Gillie said if the borders remain closed to Afghan refugees they expect all of Greece's camps will be full within eight days based on average arrivals.
Greek freelance journalist Marianna Karakoulaki also told BuzzFeed News the evacuation of refugees began at about 7.30 a.m. and journalists were stopped from entering the camp.
"Afghans refugees are being taken back to Athens," said Karakoulaki, who is in Idomeni. "I was there yesterday too through most of the day [but Tuesday morning] journos who were in were escorted out and a German crew was threatened to be arrested.

"Yesterday protests were peaceful and calm generally. As of now the camp in Gevgelija, Macedonia [on the other side of the border] is empty. And the borders remain closed. So far 14 buses have left [Idomeni] with Afghans."
Despite the borders being closed, refugees have continued to travel to Idomeni over the past few days.

"I can no longer wait," 17-year-old Ali Nowroz, one of the trekkers from the Afghan city of Jaghori Zeba, told AP. "We have spent three nights in the cold, we are hungry. They told me that the borders have been closed to us. However, when I started from Afghanistan I knew borders were open for us. I am going to the Idomeni border crossing to find out and ask why they have closed it."
"I have been in the camp for two days, waiting to cross and continue my journey to Germany," Masoud Jahangirg, 19, told AP. "They informed us today that borders are closed to us and I wonder why. I don't know what to do. I can only wait. But why accept only the Syrians and the Iraqis and not us?"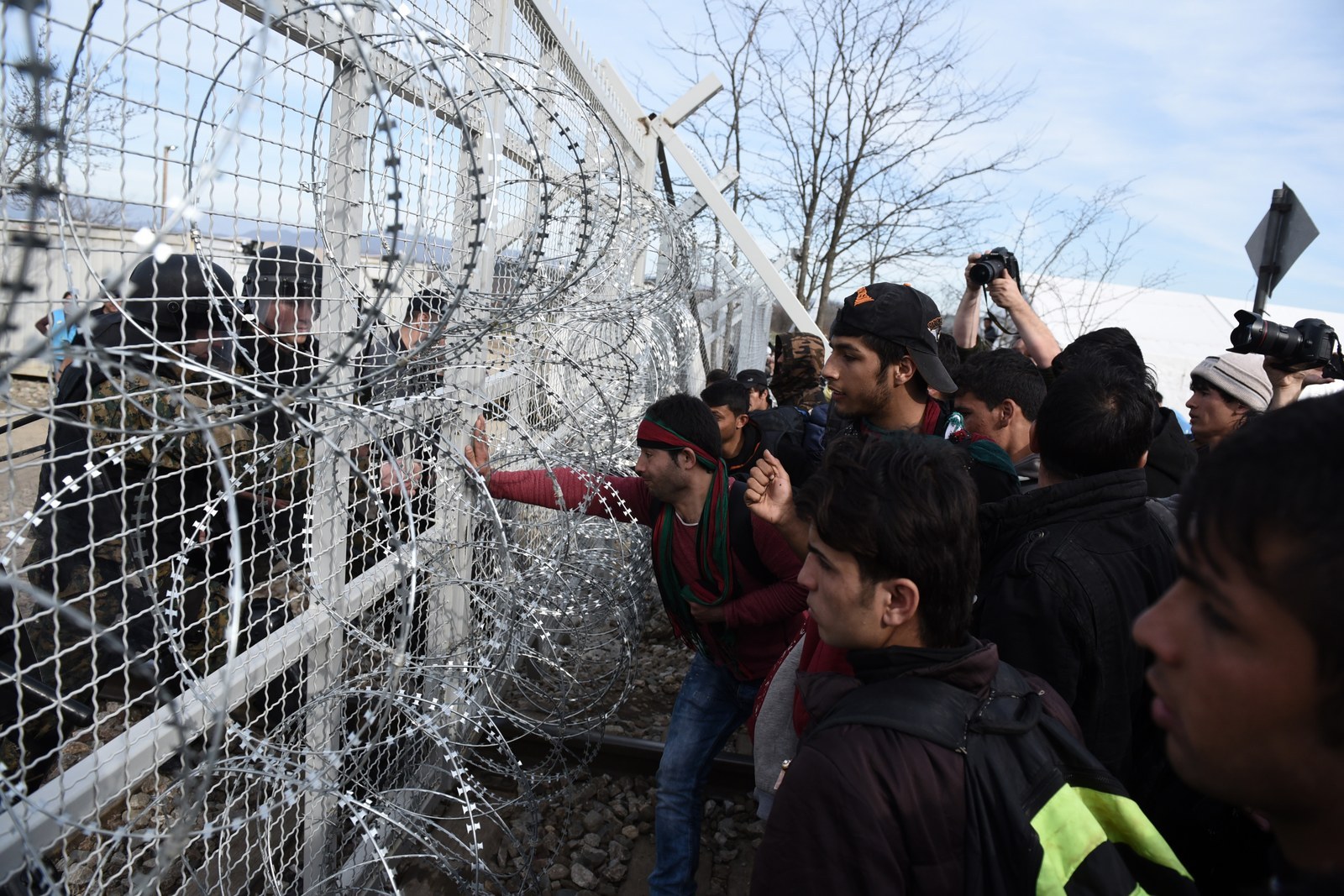 By early afternoon Sunday, about 1,000 refugees had gathered at the Greek border camp in Idomeni. And at a gas station only 11 miles (17 kilometers) away, 80 buses with 4,000 more refugees were waiting to travel to the border.

Greek police said Macedonia refused to let Afghans through because Serbia made the same decision and officials feared the migrants would get stuck in Macedonia.
More than 413 migrants and refugees have died so far this year, with the Eastern Mediterranean route between Turkey and Greece continuing to be the deadliest, accounting for 321 migrant deaths.

According to IOM Greece, an estimated 42,861 migrants have reached the Greek islands so far. Greek authorities said they were mainly Syrians, Afghans, Iraqis, Iranians and Pakistanis. Others were from Morocco, Bangladesh and Somalia.