Oscar Pistorius Walked Without His Prosthetic Legs In Court
His defense team requested he remove his prostheses while arguing he deserved leniency.
Oscar Pistorius appeared in court Wednesday without his prosthetic legs in a bid to convince a judge he deserves leniency in sentencing.
Defense lawyer Barry Roux asked Pistorius to remove his prostheses, and the former track star then hobbled in front of Judge Thokozile Masipa.
The former Paralympian then returned to a bench where he sat alone with his head bowed.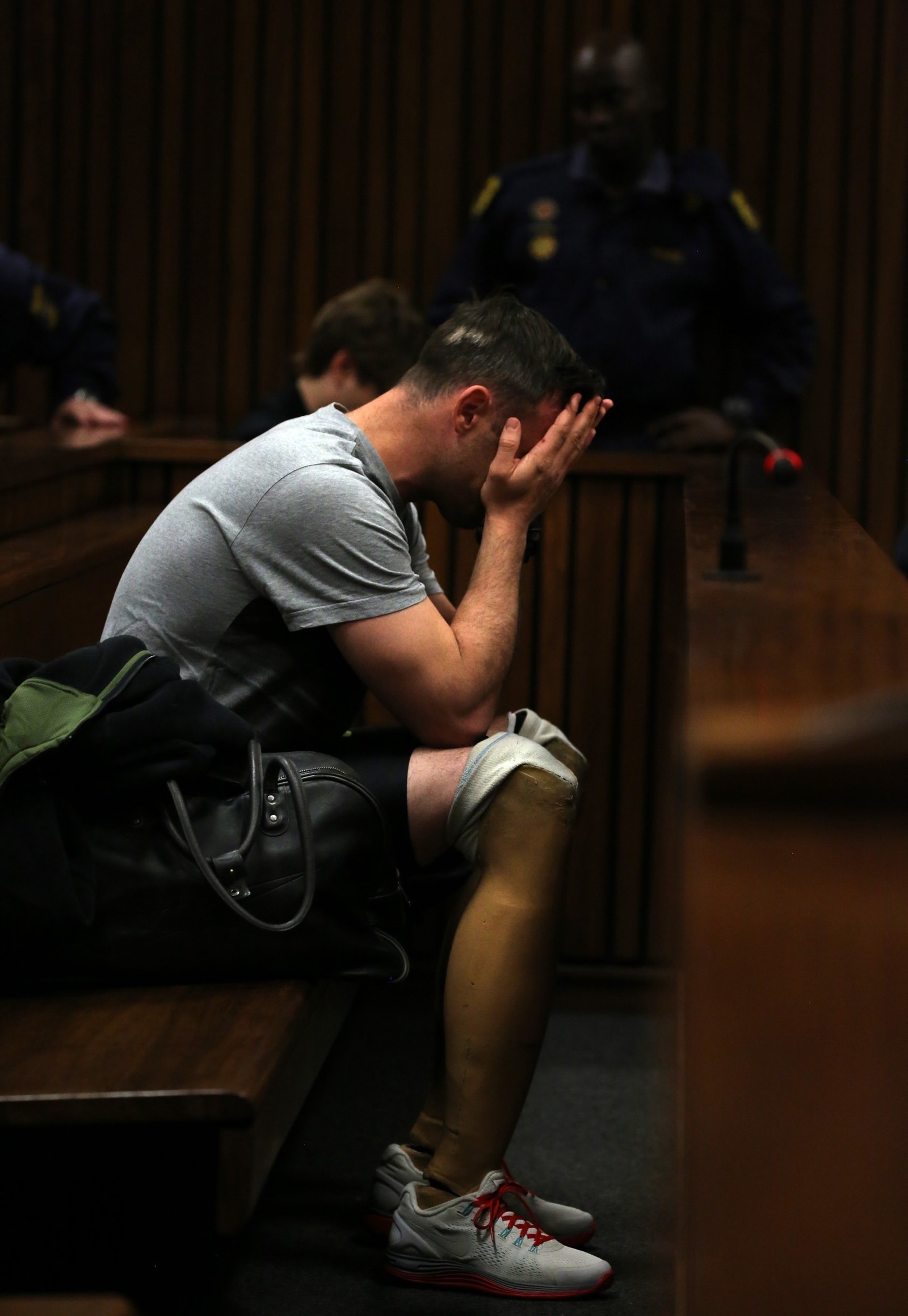 Pistorius was not wearing his prostheses when he fatally shot Steenkamp through a toilet door in his house in 2013.
Prosecutors argue Pistorius intentionally killed Steenkamp after an argument. Pistorius has been living under house arrest after initially serving one year of a five-year prison sentence for manslaughter for shooting Steenkamp.
That conviction was overturned last year by an appeals court that convicted Pistorius of the more serious charge of murder.