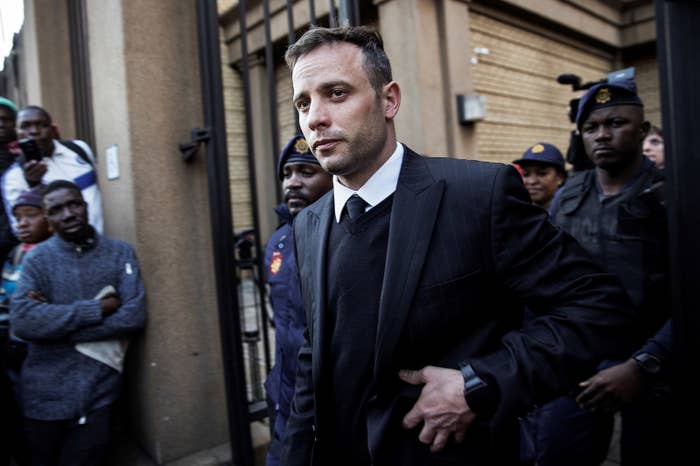 South African former Olympian Oscar Pistorius was taken to hospital after suffering injuries while in prison, officials said Sunday.
Pistorius was treated at a private hospital for undisclosed injured but has now returned to jail where he is serving a six-year sentence for killing girlfriend Reeva Steenkamp, the Associated Press reported.
Pistorius told officials he was injured after falling out of bed, correctional services department spokesman Singabakho Nxumalo said.
The former track star was first treated by medical staff at the Kgosi Mampuru II prison in Pretoria, and then transferred to Kalafong hospital, said Manelisi Wolela, another official at the department.
In response to media speculation that Pistorius had self-inflicted injuries, Wolela said in a text message to reporters: "Oscar Pistorius denied speculations of a suicide attempt."
He added: "As a policy principle, we cannot further discuss a particular offender's personal condition in the public domain."
Pistorius' brother Carl Pistorius later posted a message on Facebook and said his brother was fine.
The former track star was taken back to his Pretoria prison cell on Saturday, and an investigation is underway, the official said.
The double-amputee athlete was sentenced to six years in prison for killing Steenkamp on July 6 but he could be released on parole after three years.
Pistorius shot Steenkamp multiple times through a toilet door in his home on Valentine's Day in 2013. Pistorius has repeatedly claimed he shot Steenkamp by mistake, thinking there was an intruder hiding in the bathroom.