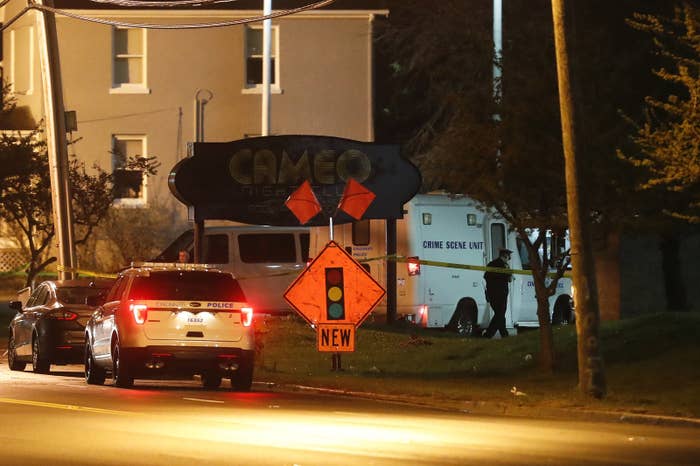 One person has been killed and at least 14 people injured after a shooting at a Cincinnati nightclub early Sunday.
The shooting occurred at the Cameo nightclub on Kellogg Avenue in the Linwood area just after 1 a.m., local TV station WLWT5 reported.
According to the Associated Press, police said they were looking for one shooter.
The police also said the shooting was the result of a conflict from earlier in the day.
"The conflict is believed to have begun between specific groups or individuals earlier in the day, escalating and ultimately leading to this tragedy occurring at the nightclub," Cincinnati City Manager Harry Black said.
Cincinnati Police Assistant Chief Paul Neudigate told media some of the victims had life-threatening injuries.
"We are in the middle of a very horrific situation that occurred at the nightclub with multiple victims," Neudigate said. "It's going to be a long night for our homicide units to investigate."
Hundreds of people were inside the nightclub at the time of the shooting. Neudigate called it a "chaotic crime scene."
"Many of them fled, unfortunately. Many of the witnesses fled, but everyone that we can identify is being interviewed," he said.
Sunday's shooting was one of the largest he had seen in his more than 20 years with the department.
This is a developing news story. Check back for updates or follow BuzzFeed News on Twitter.