Shooter Fires Into Crowd In Austin, Texas, Killing One Woman
Police were called to the scene of two separate shootings in downtown Austin, where multiple people were treated for gunshot wounds.
A woman is dead and four others are being treated for gunshot wounds following two separate shootings in Austin, Texas.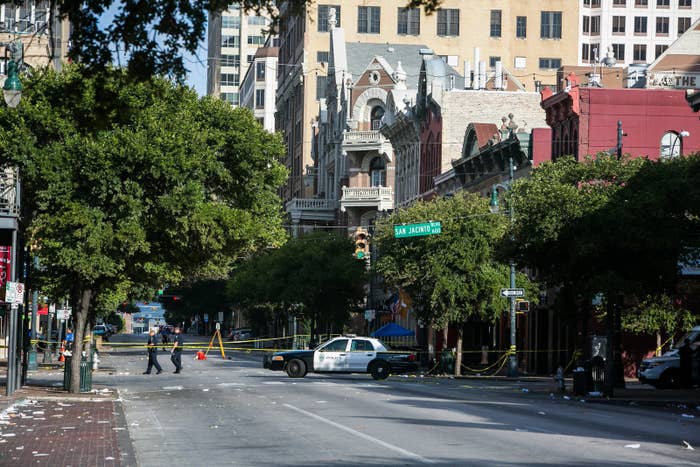 The Austin-American Statesman uploaded a video taken by someone who witnessed the shooting.
On Twitter, police advised the public to avoid the area and confirmed there had been two separate shootings near to each other.
Speaking at a press conference, Austin Police Chief of Staff Brian Manley said the first incident occurred at about 2:17 a.m. when a shooter began firing into a crowd on 6th Street.
A woman in her 30s was killed. Four others were injured and taken to a hospital. The shooter has not been located.
Manley said a second unrelated shooting occurred at about 2:24 a.m. at a nearby parking garage. He said police were initially concerned they had an active shooter but quickly concluded the incidents were not connected.
Austin Police Chief Art Acevedo said officials will "work tirelessly" to find and arrest the assailant. Here's his full statement:
On behalf of the Austin Police Department we wish to extend our deepest condolences to the family and friends of the young woman who lost her life to this senseless act of violence and wishes for a speedy recovery to the individuals wounded.

The men and women of the Austin Police Department will work tireless to identify and apprehend the person responsible. As part of our efforts we urge anyone with personal video of the shooting or its aftermath to submit it via email to police3@austintexas.gov. Anyone with information can also call the Homicide Division tip-line at (512) 477-3588.

Austin, Texas is one of our nation's safest cities and the community we serve partners with APD to stand up for our neighbors and friends and to bring those that would do us harm to justice. This sensors and tragic incident will be no exception.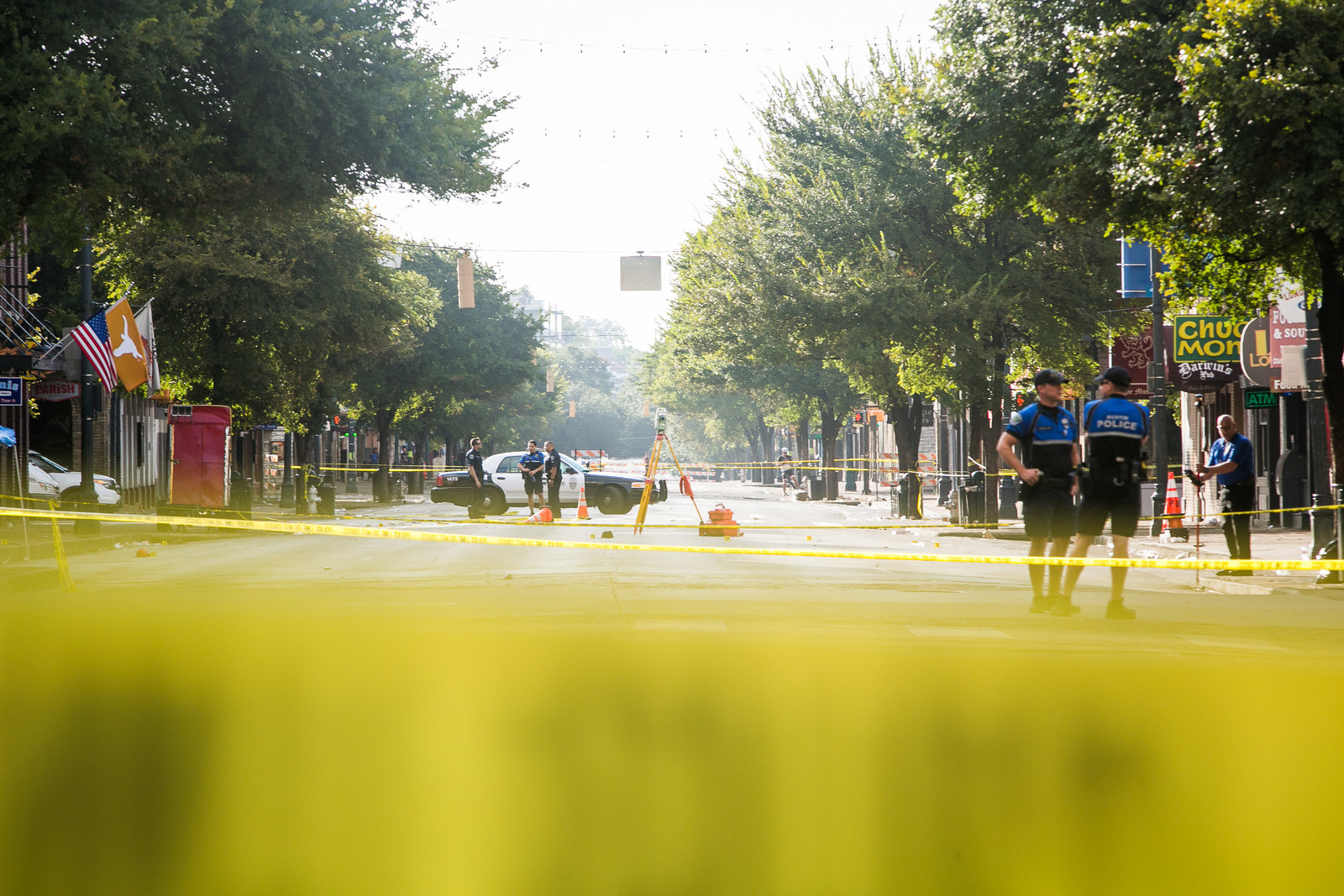 On Sunday afternoon, police said they were seeking a person of interest.
This is a developing news story. Check back for updates or follow BuzzFeed News on Twitter.