Nigeria's President Is Super Sorry He Plagiarized A Barack Obama Speech
President Muhammadu Buhari said those responsible for the cribbed speech would be punished.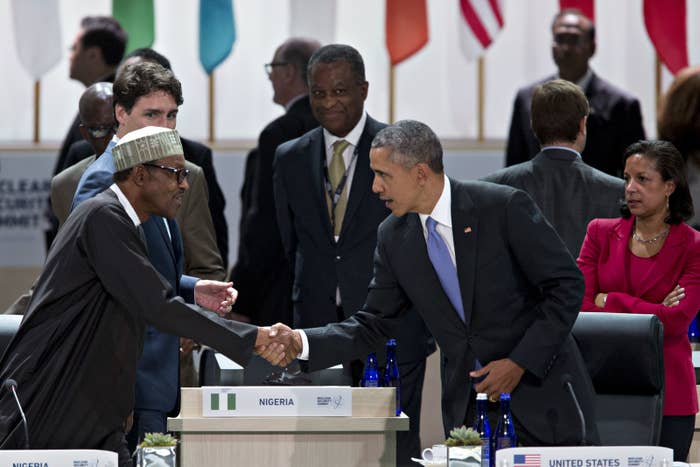 Melania Trump is not the only high-profile person to plagiarize a political speech this year from someone named Obama: Nigeria's President Muhammadu Buhari on Friday apologized for copying a section of President Barack Obama's 2008 victory speech.
During his campaign launch on Sept. 8, several sentences of Buhari's speech were almost identical to Obama's, the Associated Press reported.
In his speech Buhari said: "We must resist the temptation to fall back on the same partisanship, pettiness, and immaturity that have poisoned our country for so long."
In his 2008 victory speech Obama said: "Let us resist the temptation to fall back on the same partisanship and pettiness and immaturity that has poisoned our politics for so long."

In a statement, Buhari's office said the similarities were "too close to be passed as coincidence."
"Those responsible" would be punished, the office said, adding that a deputy director in the presidency had admitted the mistake, Reuters reported.
"President Buhari urges Nigerians to look beyond this incident and focus on the message of change which the country needs in order to restore our cherished value systems," his office said.

On Tuesday, Obama is scheduled to meet with Buhari on the sidelines of the UN General Assembly session.