New App Lets You Feed A Syrian Refugee Child With One Click
The U.N. has launched a smartphone application where users can "share their meal" with a refugee child by donating 50 cents.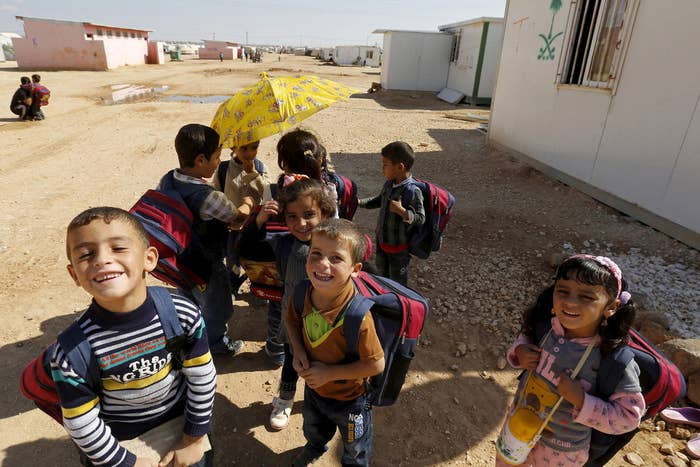 A new app that allows users to feed a refugee child for a day has been launched by the United Nations' World Food Programme (WFP).
The app, called ShareTheMeal, was developed by Sebastian Stricker and Bernhard Kowatsch and allows people to quickly donate as little as 50 cents to feed Syrian refugee children in Jordan.
Stricker told BuzzFeed News on Thursday that he came up with the idea while trying to find a simple and innovative way people could donate to those in need.
"The idea came to me when I discovered it only costs 50 cents to feed a child in poverty for a day," Stricker said, citing calculations by the U.N. "I found that hard to believe and we figured if you could find a really simple way for people to donate money it would be an easy way for them to do good when they want and wherever they want.
"Smartphone users outnumber hungry children by 20 to 1. If enough people join in and 'share a meal' at breakfast, lunch, or dinner, we can achieve zero hunger in our lifetime."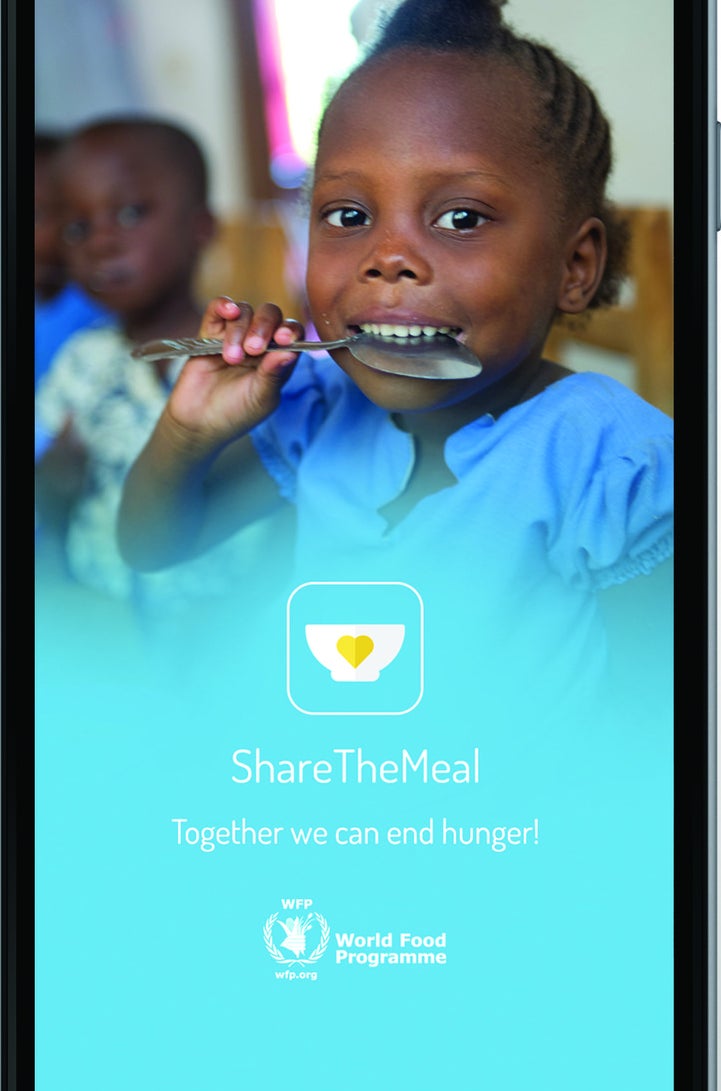 Screenshots from the ShareTheMeal app
During the app's test launch in Germany, Austria, and Switzerland in June, more than 120,000 users provided more than 1.8 million meals to children in need in the Southern African country of Lesotho.
The app launched globally on Nov. 12 and Stricker hopes the low donation request will help it prove successful the world over.
Once users download the app and add PayPal or bank account details, they can donate as often as they like. Users can also follow the progress of their money and see how it is being spent.
At the moment donations from the app go to Syrian children in Jordan's Zaatari refugee camp who participate in WFP's school meals program.
According to the U.N. refugee agency more than 28,000 school-age children live in the shanty town, which lies just a few miles from the Syrian border.
Every family in the camp relies on the WFP for food assistance. There are three schools operating in the camp, with about 15,500 children enrolled.
If the app is successful globally, Stricker said, he hopes it will be used more widely to alleviate child poverty.
"The whole idea behind this project was to create a way people can use their smartphones to do good," he said.
"If this works I'd love to see how it can be used in other areas and by other charities to help.
"If people have suggestions or want to help us, we urge them to get in touch."
Users can donate as many times as they like, with donations beginning at 50 cents and rising in increments. The app defaults to the local currency in the country in which it is downloaded.