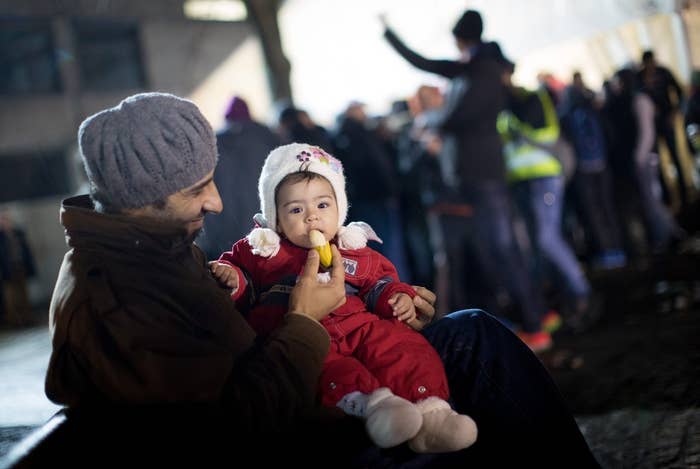 The number of migrants and refugees crossing into Europe by land and sea has reached more than 1 million, according to the International Organization for Migration (IOM) and the United Nations High Commissioner for Refugees (UNHCR).
The number of refugees traveling to Europe has quadrupled from last year, the agencies said in a joint statement.
As of 21 Dec., some 972,500 people had crossed the Mediterranean Sea, according to UNHCR figures. In addition, the IOM estimates more than 34,000 people have crossed into Bulgaria and Greece by land from Turkey, bringing the total to 1,005,504 people.

One in every two of those crossing the Mediterranean this year — about 455,000 people — were Syrians escaping the war in their country, according to the UNHCR. Afghans — about 186,000 — accounted for 20% and Iraqis for 7%.
Director general of the IOM in Geneva William Lacy Swing said: "It's not enough to count the number of those arriving — or the nearly 4,000 this year reported missing or drowned.
"We must also act. Migration must be legal, safe, and secure for all — both for the migrants themselves and the countries that will become their new home."
More than 800,000 refugees and migrants came via the Aegean Sea from Turkey into Greece, accounting for 80% of the people arriving irregularly in Europe by sea this year.

At the same time, the number of people crossing from North Africa into Italy dropped slightly, from 170,000 in 2014 to around 150,000 in 2015.
The number of people crossing the Mediterranean increased steadily from around 5,500 in January to reach a monthly peak in October of over 221,000. Meanwhile, more than 3,600 people died or went missing.
In the latest tragedy on Dec. 19, a wooden boat carrying 62 migrants capsized off Chios Island and a 2-year old Iraqi boy drowned and six of the 15 bodies of migrants and refugees to wash up on Greek islands this month have been infants or children, according to IOM Greece.