China Landslide Which Left 2 Dead Was Caused By Safety Breaches
At least 70 people remain missing after a massive landslide toppled dozens of buildings in the southern city of Shenzhen.
The landslide that killed two people and left more than 70 people missing in southern China was caused by breaches of construction safety rules and was not a natural disaster, authorities said.
An investigation directed by China's cabinet found the Dec. 20 disaster in Shenzhen stemmed from waste construction material in a landfill site, Reuters reported.
"Those held accountable will be seriously punished in accordance with the law," a statement released by investigators said.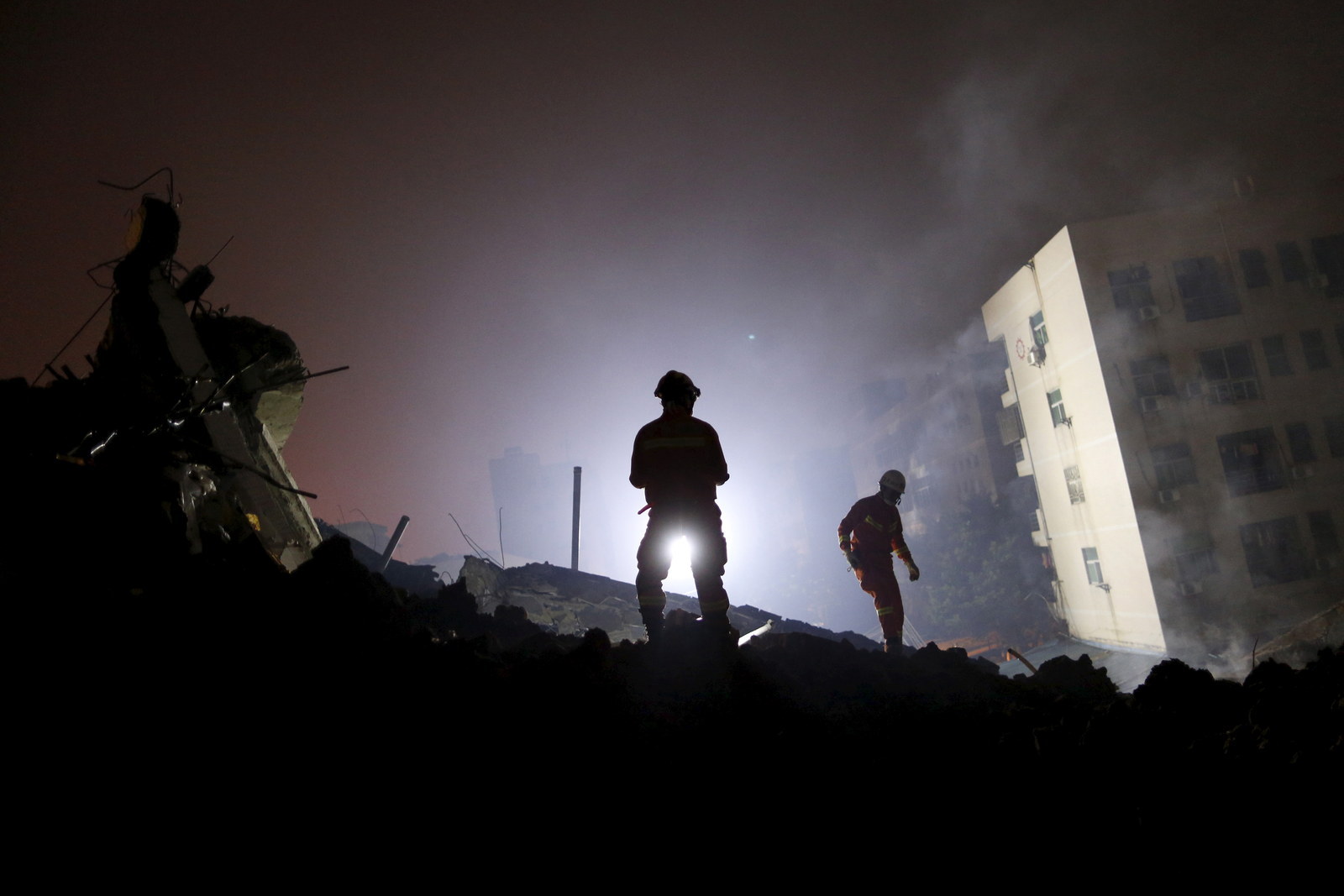 One man, Tian Zeming, was rescued alive from the rubble after more than 60 hours of being trapped, Rao Liangzhong of the Shenzhen Emergency Response Office told the Associated Press. No other details about the man's condition were immediately known.
Chinese President Xi Jinping and Premier Li Keqiang ordered immediate rescue efforts after the landslide. More than 1,500 police officers, firefighters, and medical staff have been dispatched to the scene in the southern city of Shenzhen, the Xinhua press agency reported.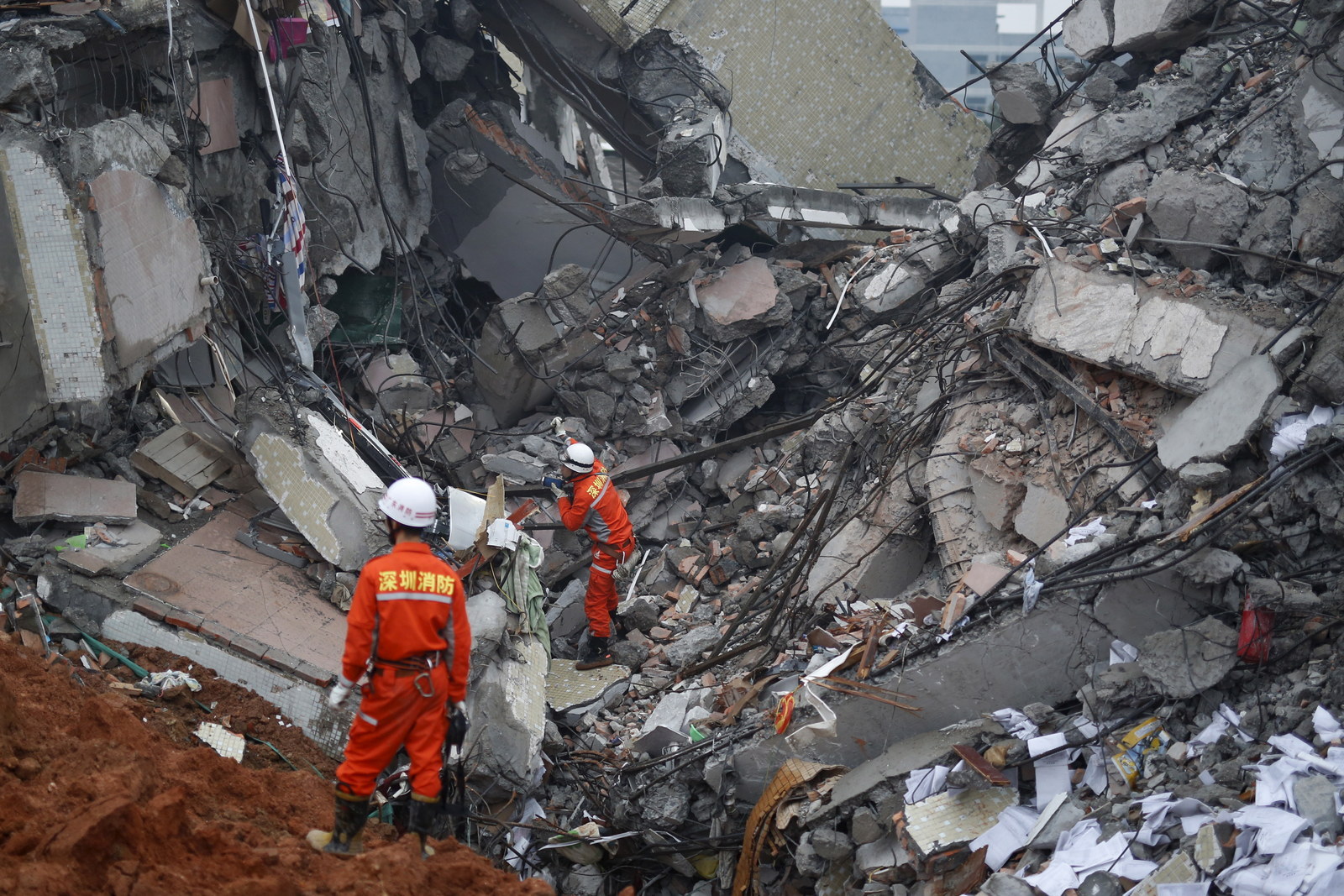 During the massive landslide, 33 buildings were buried, according to the AP.
Rescuers have detected signs of life at several places beneath the rubble and have opened six main dig sites.
Sina News reported that nine survivors were trapped in a dormitory which was closed in by the rubble. Rescuers were working to free them, after one of the survivors called and alerted them to their location.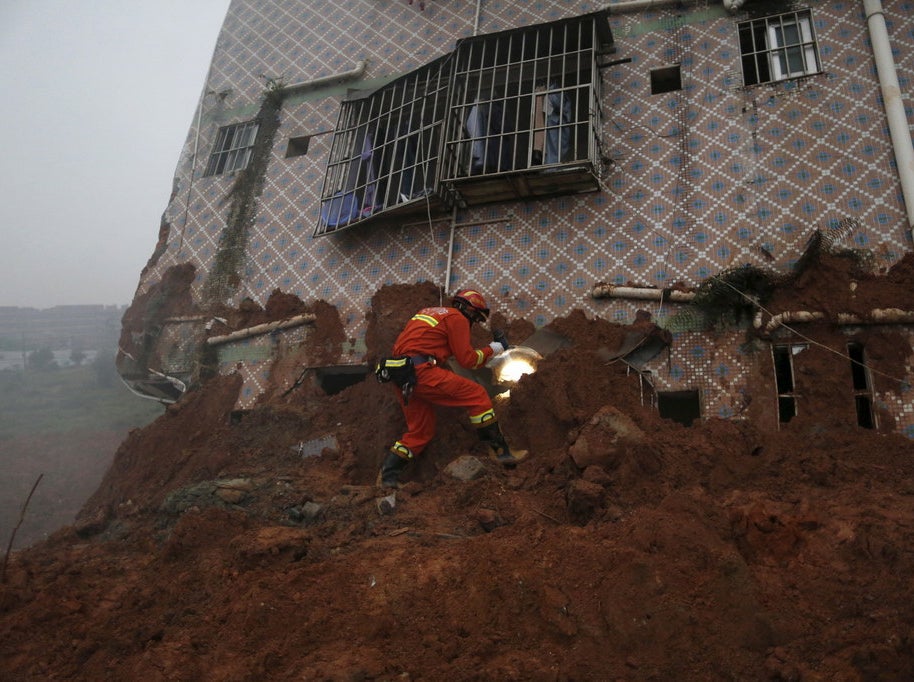 Li Yikang, the deputy secretary general of the Shenzhen city government, said at a news conference on Sunday that more than 900 people had been evacuated, the AP reported.
Some 1,500 rescue workers were at the scene and an area of 24,000 square yards (20,000 square meters) has been covered with soil, according to the BBC.
According to state broadcaster CCTV, two workers' dormitories were among the buildings affected.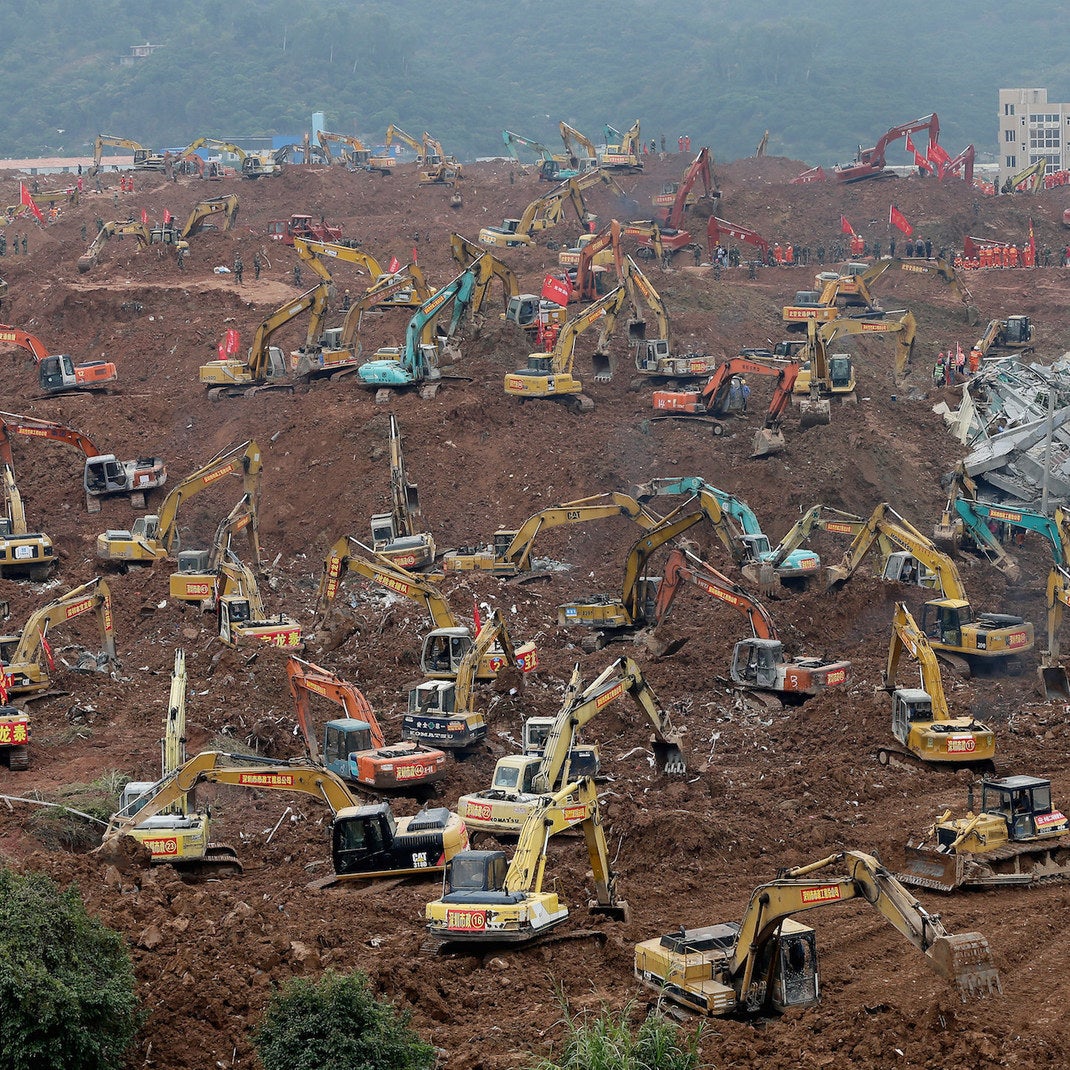 In a statement, the Shenzhen municipal government said the landslide had also triggered an explosion at a nearby gas station.
The Ministry of Land and Resources said the debris in the landslide originated in a man-made pile of dirt and construction waste that had become 330 feet tall over two years, according to the AP.

Persistent rainfall in the region had caused the pile to collapse with a tremendous amount of force.
"The pile was too big, the pile was too steep, leading to instability and collapse," the ministry said.